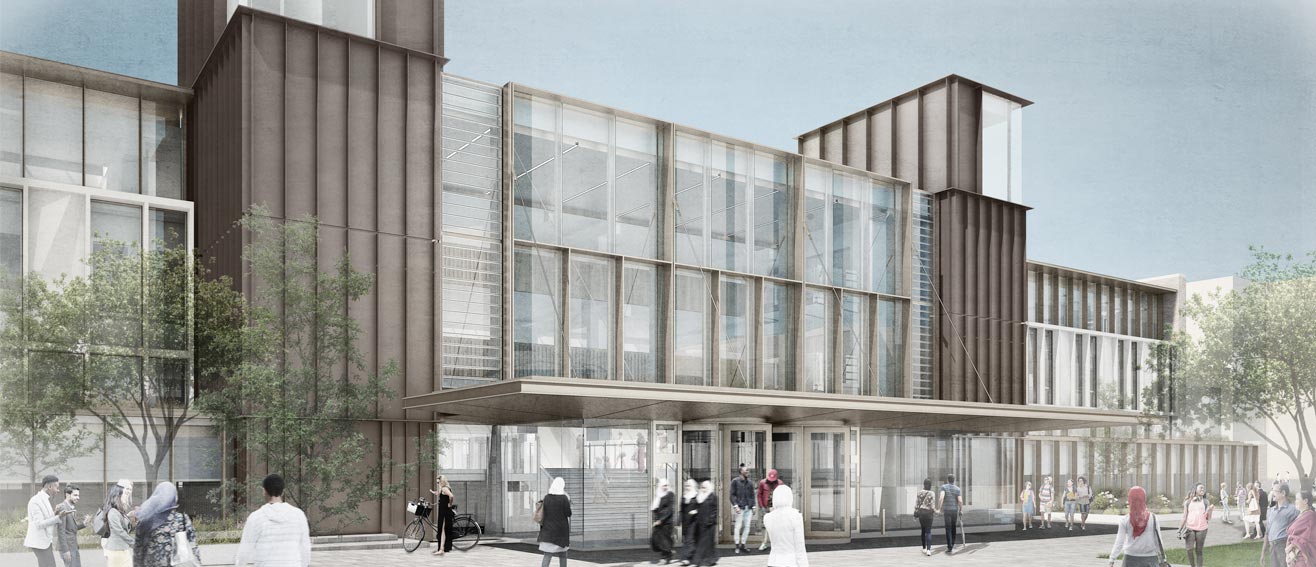 Campus redevelopment
Looking at the redevelopment of our learning environments
ZONES is our learning environment transformation programme and one of the biggest and most exciting projects in LSBU's history. It will affect how we think, feel and study, and will revolutionise the student experience.
Through modernising our facilities, learning spaces and technology, we will have a campus in South London that is fit for the future and serves the needs of generations of students, staff and the wider LSBU community. The goal is to create dedicated zones for learning, teaching and staff by renovating the London Road Building and making better use of the spaces that we currently have available across our whole campus.

What does this mean for you?
Our campus will be undergoing a lot of changes over the coming months which are outlined on our timeline. But what does this mean for you?
Library
By the 2021/22 academic year, LSBU students will have access to a 20,000sqm modern learning space in the London Road Building, with an open-plan library, open-access computer and study rooms.
Sports Facilities
We will have improved sports facilities including a modern and fully equipped gym, more space for students and staff to play and train, as well as an increase in useful facilities, such as showers, changing rooms and fitness areas. (Find out about the LSBU Active).
Inclusivity
Inclusivity is a key value of LSBU, The new building will include improved accessibility through a new entrance to the building and provision of more lifts.
Sustainability
Improving the sustainability of the London Road building is also an important priority and we aim to achieve a Building Research Establishment Environmental Assessment Method (BREEAM) rating of "Very Good". The key sustainable features of the London Road redevelopment project will include improved insulation, utilising natural light and space for bicycle storage.
The benefits to students, staff and our community
By September 2021, ZONES will deliver:
A new and improved library space
More computer rooms with updated technology
Private rooms for group work and study
An updated gym with the latest equipment and facilities
New and improved places to eat
Significantly improved accessibility to the London Road Building
Additional lecture capture capability in 30 rooms across K2 and Keyworth
Contact us
Want to find out more? Email zones@lsbu.ac.uk