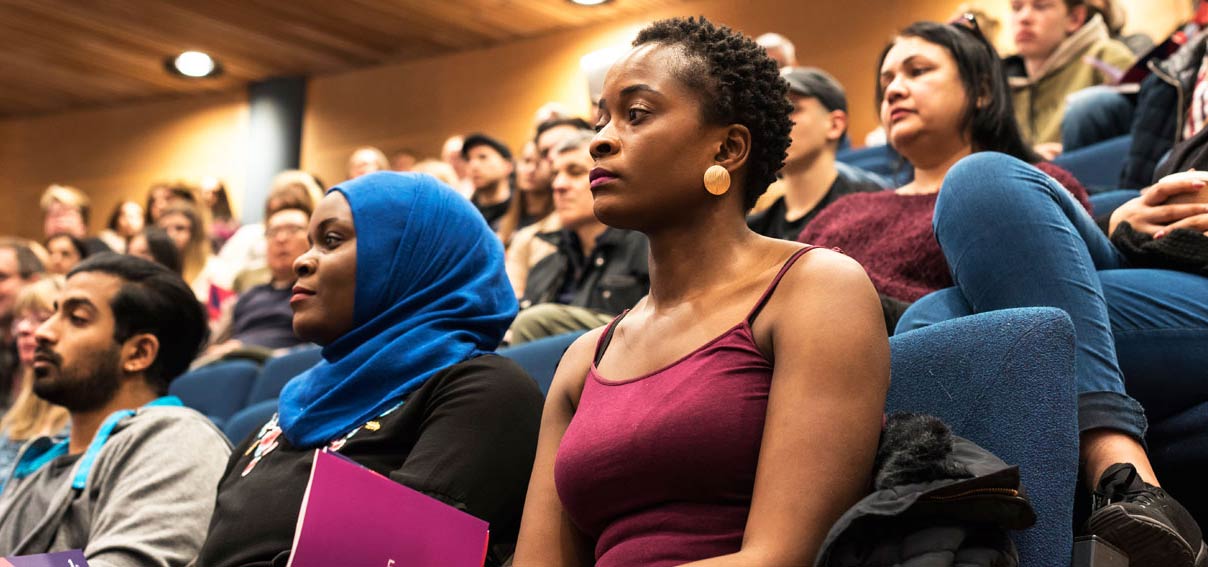 Open Days
Our next Open Days will take place on 3 October and 14 November - we can't wait to meet you!
Register here
Our Open Days are designed to help you discover how our applied and accredited teaching will prepare you for the real world and its challenges – and empower you with the practical experience you need to get the job you want!
Our virtual events mirror many elements of a physical open day and allow you to access everything from the comfort of your own home.
You'll have the opportunity to:
Chat online, one to one with our inspiring alumni, lecturers and current students
Attend online welcome talks and subject-led presentations
To receive various content forms, including video and handouts
Explore life as a student at LSBU
Find out about our support services
We have two virtual open days which are fast approaching:
3 October (11:00 - 15:00)
14 November (11:00 - 15:00)
You can register for either of these Open Days by clicking the 'Register here' button below.
We are also offering a virtual Open Evening on 26 November (16:00-19:00) for those interested solely in postgraduate study. You can sign up for this event by clicking the 'Register here' button below.
For more available dates, see What's On.
Can't make the Open Day?
Don't worry! We host events throughout the year to help you choose your course, see the campus, meet academics and current students, and learn more about applying for and funding your studies.
Find our more about our other events and ways of visiting us.
Outside the UK?
If you can't make it to the UK, staff from our International Office regularly travel to other countries to meet prospective students. Please visit our what's on page for details on upcoming events happening in your region of the world. We also have in-country representatives who can take you through what LSBU has to offer. Visit your country page for details.