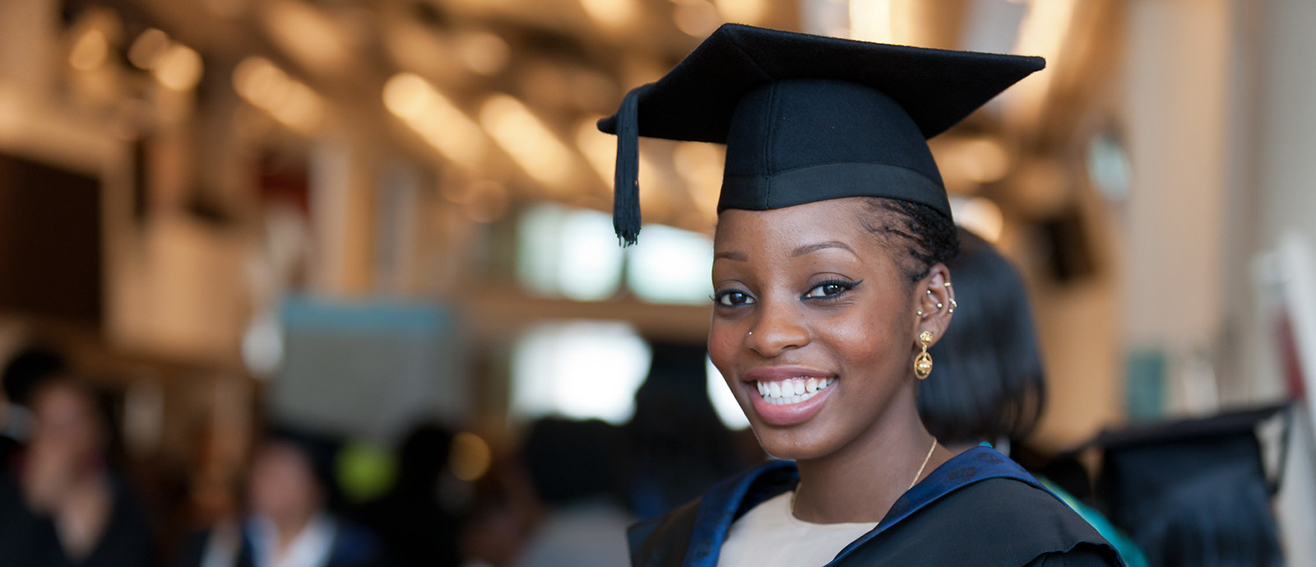 Graduation
Annual graduation ceremonies are the highlight of the University calendar
Graduation – your time to shine.

Class of 2022:
You've faced challenge after challenge: personal challenges, pandemic challenges, study challenges. But you've remained resilient. You've pushed back and you're breaking down the barriers in your way. You're well on your way to succeeding.

And soon it will be time to celebrate your success.

Your graduation is the final celebration of your time at LSBU. It's your time to shine. We're so proud of your resilience and we can't wait to celebrate with you in person soon.

So you'll be happy to know that your graduation ceremony dates have now been confirmed!

Graduation ceremonies will take place at: Royal Festival Hall, The Southbank Centre, Belvedere Road, London SE1 8XX, in October and November 2022.