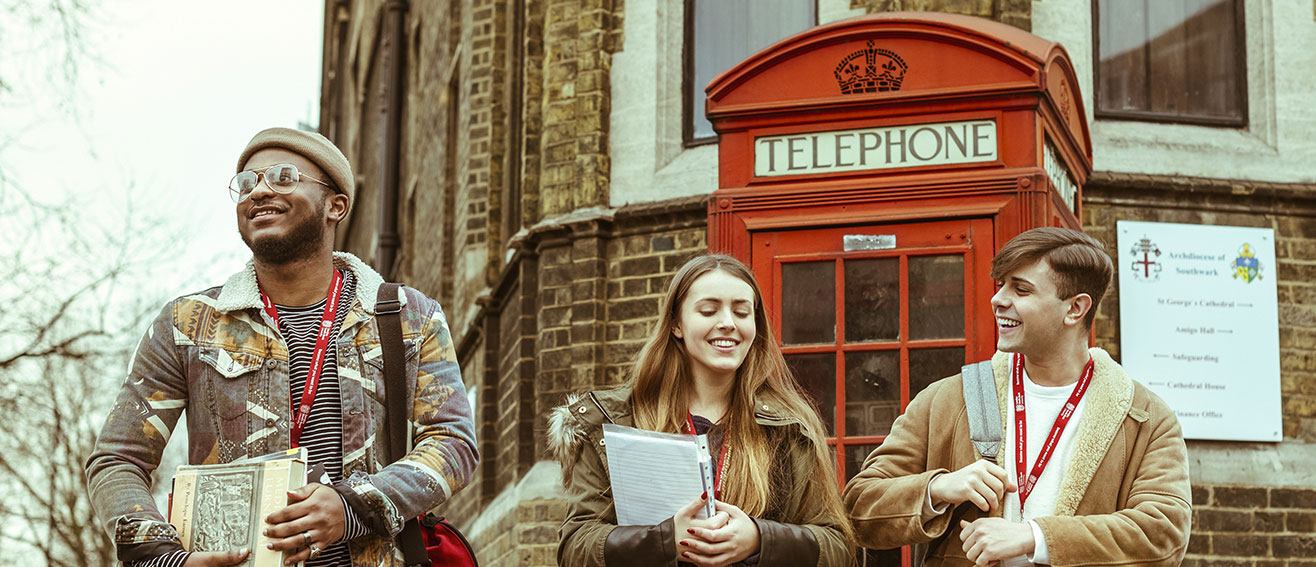 LSBU Group
The LSBU Group includes:
South Bank University Academy (for 11-19 year olds)
South Bank UTC (for 14-19 year olds)
South Bank University Enterprises Ltd
We have also established a new Institute for Professional and Technical Education (IPTE) which will provide a one-stop shop for employers and learners who wish to participate in apprenticeships. Plus, we launched the
Institute of Health and Social Care,
which represents the next step in our commitment to becoming the leading provider of healthcare training in London.
LSBU Group manifesto
LSBU Group believes knowledge has the power to impact the lives of all people, across all sections of society. To make our world more free, fair and open, help our economy grow, and leave no one behind.
Unbound by tradition, we are a leader in technical education. Learning, delivered at all levels and without prejudice, excellent and accessible in equal measure, empowers people of any age and background to achieve success on their terms.
Career-focused pathways across our institutions open up opportunities for an infinitely diverse cohort, and removes the barriers that have historically stood between so many students and their futures. We are redefining what high quality education means.
Rooted in the real world, we are a partner to industry. Research, knowledge exchange and innovation empowers organisations to work smarter, delivering real value, inspiring optimism and allowing them to see their own potential.
We work with business leaders to shape our curricula and qualifications, ensuring our learners leave ready for the rigours of work - a brilliant and diverse workforce, fit for the future. We are helping our economy to grow.
Committed to our communities, we serve society with integrity, wherever we are in the world. Access to life-changing opportunities, resources and support empowers individuals to live happier, healthier more fulfilling lives.
We work with governmental and grass-roots organisations to deliver a profound economic and social impact. For more than 125 years we've worked to "promote the industrial skill, general knowledge, health and well-being of young men and women". We will never lose sight of this mission.
Our strategy
Discover how we are transforming lives, communities, businesses and society through applied education and insight by reading our Corporate Strategy 2025.