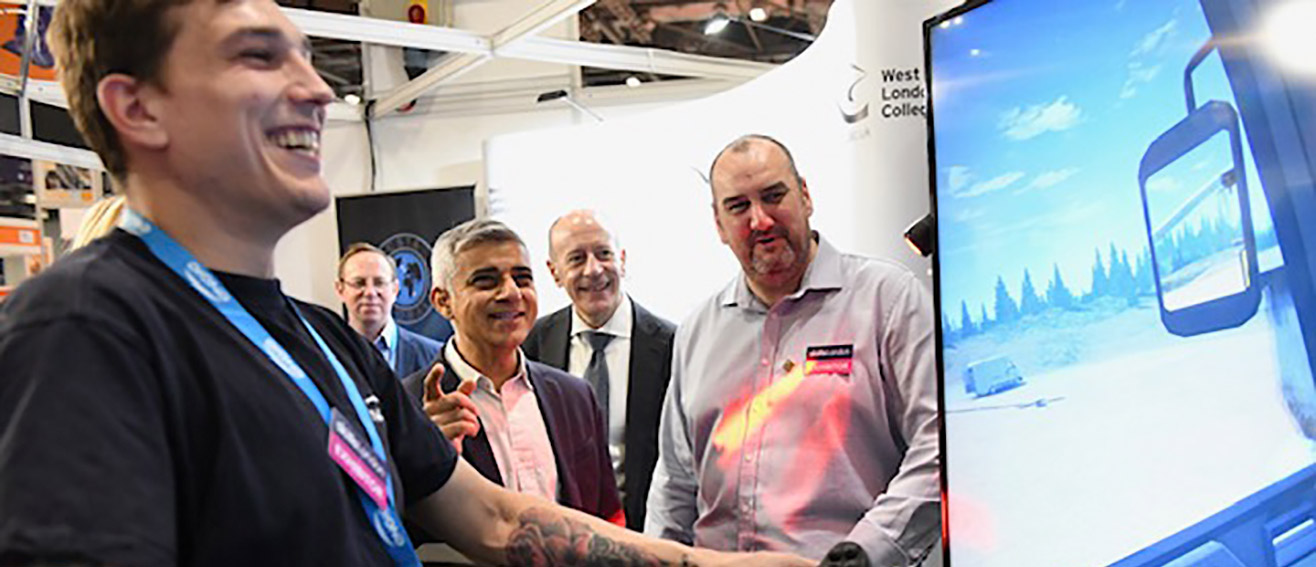 Mayor's Academies Programme – LSBU Green Skills Hub
The Mayor's Academies Programme is one of four project strands under the London Recovery Programme's Good Work for All mission.
Mayor's Academies Programme – LSBU Green Skills Hub


What is the Mayor's Academies Programme?
The Mayor's Academies Programme aims to support Londoners hardest hit by the pandemic into good work in sectors key to London's recovery and long-term economic growth, as part of the London Recovery Programme. It will do this by coordinating and quality marking training in London (including adult education) and providing bespoke support to help newly skilled people into work in sectors key to London's recovery including hospitality, creative, digital, green, health and social care. The Mayor's Academies Programme is one of four project strands under the London Recovery Programme's Good Work for All mission.
The objectives of the Mayor's Academies programme are:
To help fill vacancies in priority sectors with skilled people
To raise the profile of these sectors for potential applicants
To get Londoners into good work (direct employment, apprenticeships, traineeships or self-employment/freelance work) in the sectors identified
To support the further education (FE) sector to deliver industry relevant provision
To gain insights into the priority sectors and to support specific groups of Londoners, including young black men, to overcome barriers to entry into the sectors identified
To support employers and FE colleges to address structural barriers to engagement, recruitment, retention and progression for under-represented groups in their industry/workforce, as outlined in the Workforce Integration Network (WIN) toolkit.
What is the LSBU Green Skills Hub?
The Green sector is broad and the Greater London Authority (GLA) has identified areas where there is high or growing demand for skills and jobs, including (but not limited to):
Green Construction - covering energy-efficient retrofitting (e.g. insulation and heat pump installation), low-carbon transport (e.g. Electric Vehicle maintenance and charging points) and active travel infrastructure (e.g. cycle paths)
Green Spaces and Resilience - building on the work of the London Green Spaces Commission
Waste Reduction and Recycling – and driving activity towards the circular economy
Green roles in other sectors – e.g. energy systems, district energy networks, water management and logistics
LSBU Green Skills Hub Vision
The Hub aims to lead on the move to the green economy and net zero with a focus on the skills needs of the residents and businesses of the local tri-boroughs (Lambeth, Lewisham & Southwark).
The hub focuses on the green sector and sub-sectors including green construction and retrofit, green transport, energy, waste/recycling, infrastructure and transport in Lambeth, Southwark and Lewisham. Each area has a demonstrable green skills and labour shortage and the Hub will work to overcome this.
The project's vision encompasses:
A drive to support the Net Zero agenda and local authority/partner climate change strategies.
Green economy growth, emphasising support for 11 partner/50 new employers to be embedded within the project, enabling two-way support.
Green jobs growth focusing on good work standard, providing 382 jobs/apprenticeships and 119 work placements.
Green skills growth and a strong offer of greened skills and new green provision, with 1,230 qualifications provided and six new qualifications implemented.
A programme of sector-specific marketing and engagement, growing the pipeline of talent, including Apprenticeships and Jobs Fairs, schools programme, employer workshops.
An embedded diversity offer – a minimum 50% BAME, women, unemployed and economically inactive people, those earning less than London Living Wage, 16-25-year-olds, over-50s, lone parents, carers, and deaf and disabled people, plus employer diversity support including 50 working with WIN Design Labs and/or diversity toolkits.
Who is involved in the Hub?
The Mayor's Academies Programme – LSBU Green Skills Hub is a partnership of south London boroughs (Lambeth, Lewisham & Southwark) and LSBU, South Bank Colleges, the Skills Centre, Lewisham College and TEDI.
Some of the businesses supporting the Hub include:
Clarion
Artel
Astudio
Hill Group
21 Construction
Equans/Engie
Keltbray
Ardmore
Waterman
Lendlease
British Land
Morgan Sindall
Further details to follow in due course.
What our strategic partners say?
London Borough of Southwark
Southwark Council's commitment to reducing emissions across the borough will mean more investment and more jobs in energy efficient homes and public buildings as well as greener heating, waste management and travel. Robust, high quality green jobs are an essential part of our ambition to put the climate at the heart of everything we do. They are vital for our residents and for building an environmentally considered economy. Our partnership in the Mayor's Green Skills Academy will provide Southwark residents with high-quality training in the new skills to access green jobs that could change their life, and make a real difference to our communities.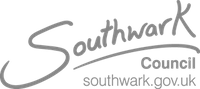 London Borough of Lambeth
Cllr Claire Holland, Lambeth Council's Leader, said: "This is an important partnership with our neighbouring boroughs and the Mayor of London which supports our wider vision for a fairer and more sustainable Lambeth. Our research, in partnership with London South Bank University, highlights roles and skills in low-carbon jobs that will emerge over the next decade and beyond.
So we know where the jobs of the future are going to be created and we want our young people to be in prime position to benefit, particularly our residents from deprived backgrounds as we know they have faced barriers when it comes to employment, education and training.
Supporting our young people into secure, stable and well paid careers in growth sectors of the modern economy is crucial for both tackling inequality and ensuring a bright future for our borough.
Find out more about our policies on the following link: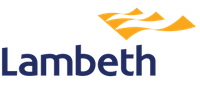 London Borough of Lewisham
Cllr Patrick Codd, Lewisham Council's Cabinet Member for Environment and Transport, said: "We're proud to be working with our partners to provide exciting and rewarding opportunities for local residents and businesses in London's growing green sector. Tackling climate change can't be done in isolation, so teaming up with our neighbouring boroughs to deliver this Green Skills Academy will only strengthen our response and increase opportunities for local people who will play a key role in helping the Council work towards our commitment of net zero emissions by 2030.
Find out more about our policies on the following link:
In this section
Mayor's Academies Programme – LSBU Green Skills Hub