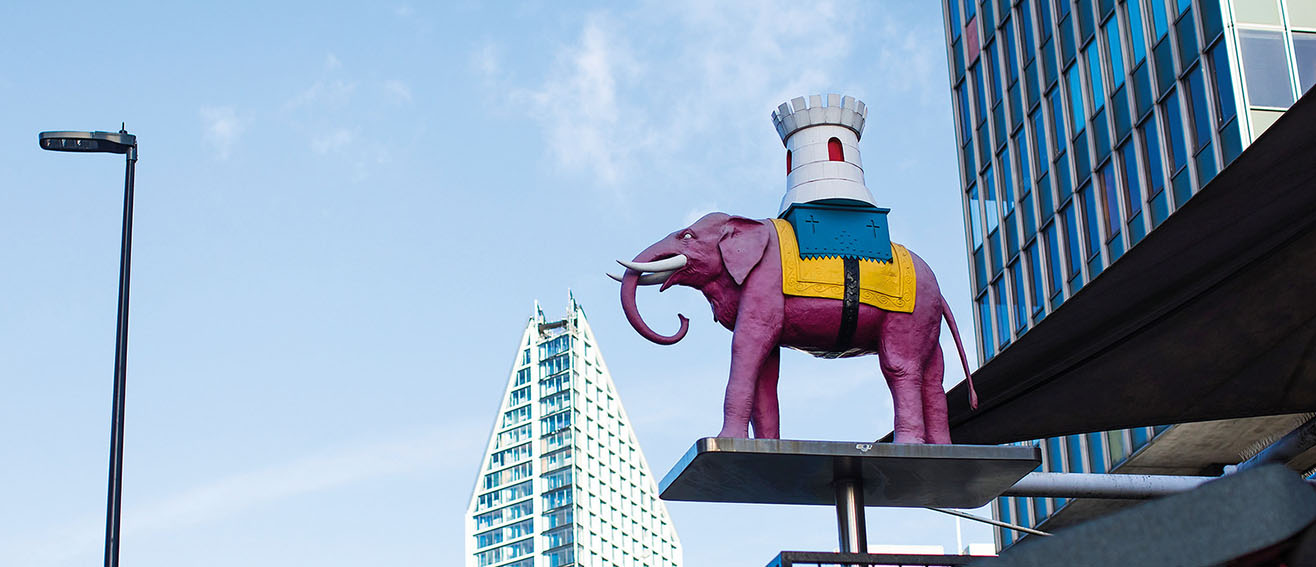 Location
Our main campus is in the heart of London
London is a colourful and energetic world city. During your time here you will be able to experience cultures from every corner of the globe with ease. As an LSBU student, you can find anything from food, music and art of every kind right on your doorstep for you to enjoy. London is also a city filled with a wealth of opportunities - in a city of 8 million, you never know what your future will bring!
Study in the heart of London
Ideally located within London Fare Zone 1, our campus is convenient to get to on public transport, or even by bike or on foot from every direction. We're also minutes away from some of the capital's best bars, restaurants and clubs - our main campus is a 10-minute walk from the South Bank Centre, one of London's premier districts for nightlife, arts and culture - as well as moments from other world-renowned art galleries, world famous theatres and historic museums.
If you want to study nursing you'll find our Havering campus, near partner Trust hospitals, equally easy to reach. For more information about our location, see our map and travel instructions for both campuses.
Why you should be a student in the capital
London is a welcoming and exciting city in which over 300 different languages are spoken. The city has over 1000 museums across the broadest range of disciplines and interests - it serves as a vital centre of a variety of industries, including fashion, finance, professional services, law and entertainment, meaning that London is key job market, with a vast selection of internships, part time and full time work within these areas. Your opportunities are endless, and you can become exactly what you want to be. London South Bank University has been selected University of the year for Graduate Employment and unprecedented two years in a row (The Times and The Sunday Times Good University Guide 2018 and 2019) - we will help you on your way to a bright future.
Stay well connected
As well as being adjacent to Elephant and Castle Underground station, a connection for the Bakerloo and Northern Line, and Elephant and Castle railway station, served by Thameslink lines, we are also a 10-minute walk from Waterloo and London Bridge, two of the most well-connected and used train stations in the country.
Stay in our halls of residence or nearby in private rented accommodation and you'll have the perfect base to explore the history and culture of the city.