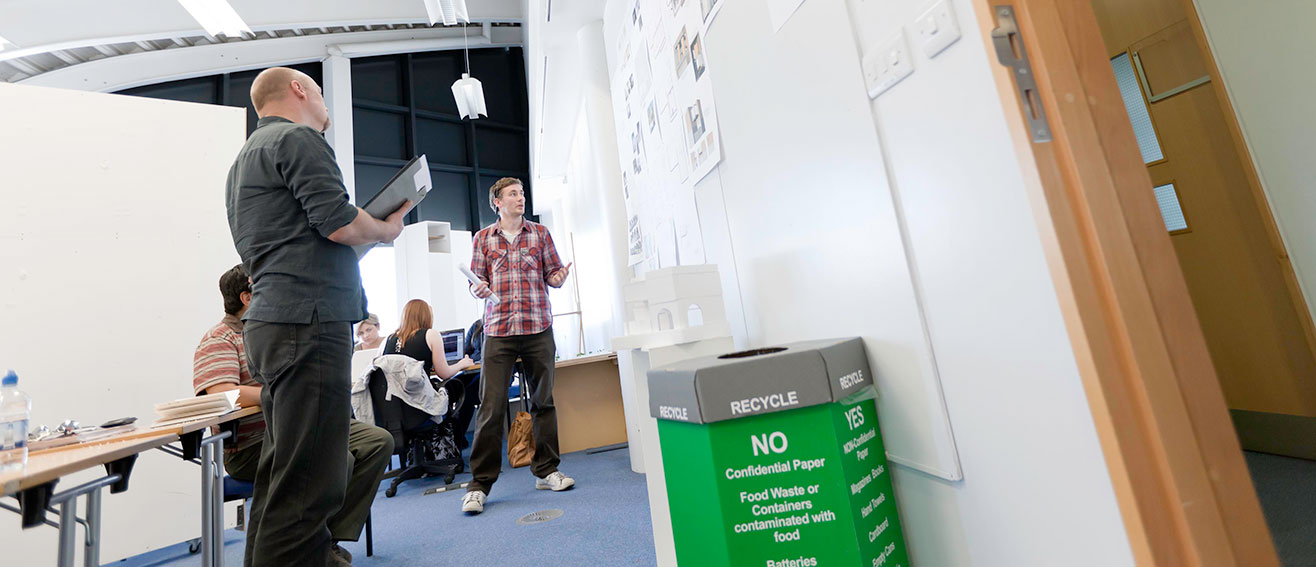 Reuse and recycling
LSBU is dedicated to recycling and reusing resources wherever possible.
We are a large organisation with thousands of students and staff onsite every day. Consequently, our day-to-day operations require all sorts of goods and services. Our approach to waste and resources helps minimise resources required and ensure they are used as fully as possible before their safe, controlled, sustainable and legal disposal.
Reusing things is a great opportunity to reduce the amount of goods purchased in the first place, lowering the cost of disposal and most importantly minimising the amount of waste we must dispose of. To that end, we've developed the elephant app, which helps LSBU students and staff find new owners for things they no longer need, and discover new items for free.
Currently we recycle as much of our waste as we can; what cannot be recycled is incinerated to create electricity. It is hugely important to us to recycle as much as we can, so please put your rubbish in the correct bin:
LSBU is now trialling food waste recycling in some office areas - if successful, it will be rolled out across the campus. See further guidance on how to use food waste bins (PDF File 162 KB).
You can find more information in the A–Z Guide to Waste and Recycling – download either the student guide (PDF File 1,068 KB) or the staff guide (PDF File 844 KB).
We have also developed the incredible Battle of the Bins competition for students - get in touch to arrange a game at your next meeting, lecture or Halls of Residence events.
The Elephant app
Welcome to elephant: a sharing app for the London South Bank University staff and student community.

LSBU students and staff can use it to share things they no longer need, and discover what's being offered across campus for free, from books to clothing. You'll save our planet (and your money) by reusing things rather than buying them new.

It's easy to take small steps to reduce your environmental impact – starting with reducing your consumption of goods by reusing and recycling. This app will help you find a new home for the things you no longer need, and save them from being thrown away. See the flyer (PDF File 190 KB) for more.
Find out how to download and use The Elephant app.