LSBU was ranked 27th in the UK and in the top 200 universities in the world in the prestigious Times Higher Impact Rankings 2023, solidifying our position among the world's top universities. This achievement highlights LSBU's unwavering dedication to excellence in education, research, and community engagement.
Among 1,591 universities from 112 countries or regions, LSBU was also in the top 100 globally for four SDGs: SDG10: Reduced Inequalities (8th, 5th in 2022), SDG1: No Poverty (32nd, 72nd in 2022), SDG5: Gender Equality (60th, 58th in 2022) and SDG7: Affordable and Clean Energy (84th). Read more detail and our Deputy Vice Chancellor's reaction to our success here.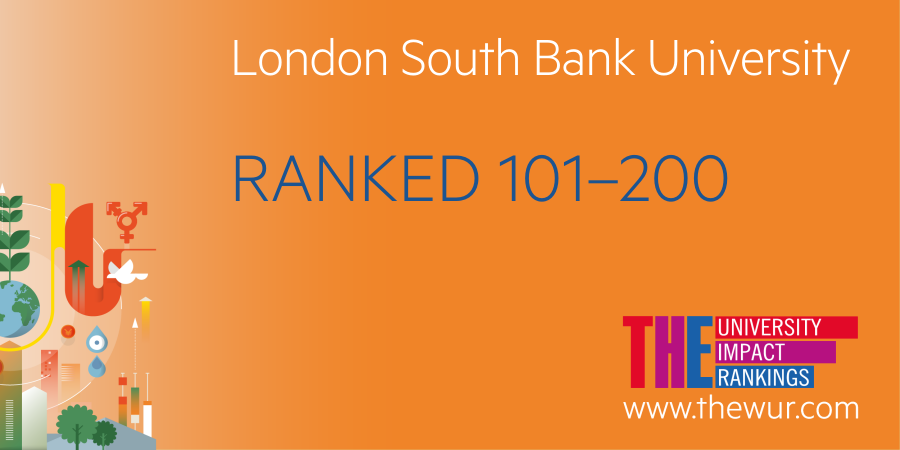 The Times Higher Impact Rankings are the only global performance tables that assess universities against the United Nations' Sustainable Development Goals (SDGs). We've been internationally recognised for our efforts and we will strive to improve our scores year-on-year.