Unistats
What is Unistats?
Key Information Set (KIS) Data is only gathered for undergraduate full-time courses. There are a number of reasons why this course does not have KIS data associated with it. For example, it may be a franchise course run at a partner college or a course designed for continuing professional development.
Overview
A place that cares
Planning a career in nursing? Our state of the art laboratories, set up to simulate hospital ward and critical care environments, are the perfect place to learn, develop and practice your skills. Children's nurses, in collaboration with other professionals, strive to promote health in children and young people to ensure they enter adulthood in good health.
We guarantee all undergraduate Home/EU students a work placement, internship or work experience while studying a full-time course starting in September 2018.
Why Nursing at LSBU?
Professional accreditation: our courses are approved by the Nursing and Midwifery Council.

Graduates of this course are eligible to register as a children's nurse with the Nursing and Midwifery Council.

Student satisfaction: we're the no 1 London modern university for overall satisfaction with course in Health Professions (Guardian League Table 2018).

Career opportunities: you'll gain practical experience in leading NHS Trusts across London, and 97% of students are in employment 6 months after graduating (UNISTATS 2017).

Dedicated facilities: We have two children's skills laboratories, set up like nursing wards for learning manual handling of patients, basic life support skills and skills specific to the field of nursing.

No.1 in the UK for graduate prospects in Nursing (Complete University Guide 2019).
Accreditations
Key course information - ordered by mode
Mode
Duration
Start date
Location

Mode

Full-time

Duration

3 years

Start Date

September

Location

Southwark Campus
Case studies
Emma's time at LSBU was a hands-on practical experience which led her to volunteer in Nairobi, as well as have many placement opportunities. Emma now works at Chelsea and Westminster Hospital.

Eden explains how LSBU's central location and great hospital links made it the perfect choice for her to fulfil her ambition of training as a nurse.
Modules
The course emphasises a vocational approach to teaching, and prepares you for a career in a range of rewarding children's nursing opportunities across primary care, specialist and intensive care children's units. It will develop your abilities as a student nurse to consider the wider aspects influencing children's health needs, preparing you for future leadership in an ever-changing health care system.
Experience is gained in several world-renowned central and outer London hospitals including:
You will be allocated one of these hospitals as your host Trust during the course.
Methods of assessment for course overall: 53% coursework.
Year 1
Introducing evidence-based practice in children's nursing
This module introduces the nature of evidence in health and social care and the importance of evidence-based practice for children, young people and their families, their safety and quality of experience. You'll develop skills in accessing evidence, gain familiarity with the library, including use of electronic databases, and learn how to use the university's referencing system for your material. You'll learn key terms relating to research and evidence-based practice and be introduced to an evidence-based practice model. The module also sets out the context for the conduct of health and social care research, including funding and ethical aspects.
Fundamental concepts of caring for children, young people and their families
The purpose of this module is to provide the foundational knowledge that informs children's nursing. You'll be provided with a theoretical basis for developing core care skills whilst being encouraged to examine the role of the children's nurse in contemporary society. Throughout the module you'll explore how nurses facilitate active participation from children, young people and their families in decision making. You'll also examine concepts of professional and legal responsibilities related to care delivery.
Developing core practice skills for children and young people's nursing
The purpose of this module is to equip you with the essential skills and knowledge that underpin contemporary children's nursing practice. Using safe, simulated environments, supervised placement experiences, and independent learning opportunities, you'll be enabled to merge knowledge, practical ability and professional attitudes in promoting quality patient/service user care. The module will focus on the development and use of appropriate professional values; clinical, problem solving and interpersonal skills that underpin safe caring practices. This module will be assessed over part 1 of the practice document within clinical practice.
Essentials of biosciences for health
The module provides understanding of the structure of the body's systems and their function and how the human body maintains health. As the structure of organs and body systems is closely linked to their function the two sciences of anatomy and physiology cannot be separated as structure determines the functions each organ or system can perform. This will form a basis for Children's Nurses to build upon over the future years. It has been designed to run across the whole year to ensure consistency and application as students experience a variety of practice areas.
Concepts of inter-professional and collaborative practice
This module aims to introduce the concept of collaboration and recognition that contemporary healthcare relies on working together to achieve optimum care delivery. This will be delivered alongside other students from a variety of professions within the School, with input from lecturers within these professions.
Throughout year one, you'll receive preparation for entering the practice learning opportunities and following each practice experience (three 6 week placements) you'll be invited to evaluate and meet to reflect on your experiences and learning with your Personal Tutor with a group of peers.
Year 2
Inter-professional learning in practice
This module builds upon the concepts of inter-professional learning and collaborative practice gained in year one of the course and expands to look at the environment, teamwork and collaboration. It will promote the exploration of inter-professional practice in the clinical situation working with peers and health consumers. The pattern of placement provision will continue to provide a variety of placement settings to ensure you can develop a range of skills for caring.
Appraising evidence-based practice in children's nursing
This module considers how research questions are generated from practice with application to Children's Nursing. The steps in conducting research and audit and the main research methods in health and social care are explained, and associated ethical aspects are discussed. Methods of analysing and presenting different types of research data are introduced. The rationale for appraising research is considered and critical appraisal tools are reviewed. The module equips children's nurses with the core skills and understanding to appraise evidence and assess its appropriateness to be implemented into practice.
Applied anatomy and physiology for children and young people
This module further develops the anatomy and physiology themes, which were introduced in year one, with a specific emphasis on application to child health and children's nursing. Pharmacokinetics and pharmacodynamics will be explored in relation to children and young people.
Providing care for children and young people in the community
This module explores issues such as safeguarding, transition, and promoting health, as well as recognising and addressing the physical and mental health problems of childhood and young people. Approaches need to be child and family centred and directed at empowering children and young people to be independent where appropriate.
Building practice skills for children and young people's nursing
The purpose of this module is to build upon learning and develop practice skills and knowledge. You'll continue to use safe, simulated environments, supervised placement experiences, and independent learning opportunities. The module will focus on the development and use of appropriate professional values with a stronger emphasis on becoming more analytical and reflective in your problem solving skills. Additionally you'll be challenged to work towards developing effective clinical and communication skills to support practical care giving. This module will run over semesters 1 and 2.
Year 3
Improving quality, change management and leadership
This module will explore leadership, quality improvement and change within organisations from an inter-professional perspective. The module looks at a strategic, evidence based approach to change management in a range of environments. It will integrate the perspectives of service users.
Implementing evidence-based practice in children's nursing
In this module you'll focus on a topic relevant to your practice experience and examine the underpinning evidence, identifying limitations and drawing conclusions. You'll examine evidence-based practice models and analyse factors that influence the implementation of best evidence in practice. You'll reflect on how implementing best evidence affects the experiences of children, young people and families and how best evidence can be communicated effectively.
Care of the critically ill child and young person
This module has been designed to integrate the application of theoretical and clinical knowledge, skills, attitudes and values required to underpin managing the caring of the critically ill child and young person and their families. The module will build upon your knowledge and help develop a clinical reasoning approach to the care of a critically ill child or young person. It aims to examine the assessment, observation, close monitoring and intervention required to manage a critically ill child or young person.
Applied pharmacology and medicines optimisation in children's nursing
This module aims to develop knowledge and understanding of the principles of pharmacology and medicines optimisation. Medicines optimisation focuses on encouraging all healthcare professionals to work collaboratively with each other and patients to optimise the effectiveness of pharmacological interventions (NICE 2015). This module will relate this to the care of children, young people and their families, with an emphasis on clinical application. It will explore and discuss the general principles of pharmacodynamics and the complexities of pharmacokinetics in relation to the child. Commonly used medications will be identified and explored in the context of a variety of care settings. This module will consider and evaluate the role and responsibilities of the nurse in relation to the safe administration of medication in clinical practice, including competency with drug calculations.
Enhancing practice skills for children and young people's nursing
The purpose of this module is to prepare you to enhance your assessment and decision making skills whilst effectively managing care that promotes quality, health, safety, service user and staff wellbeing. You'll be able to appraise your own learning and development needs as you approach the transition from student to registered practitioner.
Employability
The role
Day-to-day duties for a children's nurse are varied; from administering drugs and injections, recording observations on vital signs, to explaining treatments and procedures to gain consent from parents/guardians.
With experience, there are multiple opportunities for specialisation as you progress, including counselling, intensive care, cancer care, child protection, ambulatory care, orthopaedics and asthma. Long shifts, unsocial hours and possibly being called to work at the last minute are all common. A children's nurse starts on a salary around £21,000. However, with career progression and developed experience this can extend to well over £50,000 (Prospects).
After graduation
All graduates can apply for employment with the NHS Trusts/hospitals where they gained experience during training. We have an excellent record in graduate employment, including working overseas, and covering a range of qualified nurse positions.
Employability Service
We are University of the Year for Graduate Employment - The Times and Sunday Times Good University Guide 2018.
At LSBU, we want to set you up for a successful career. During your studies – and for two years after you graduate – you'll have access to our Employability Service, which includes:
An online board where you can see a wide range of placements: part-time, full-time or voluntary. You can also drop in to see our Job Shop advisers, who are always available to help you take the next step in your search.
Our Careers Gym offering group workshops on CVs, interview techniques and finding work experience, as well as regular presentations from employers across a range of sectors.
Our Student Enterprise team can also help you start your own business and develop valuable entrepreneurial skills.
Professional links
Clinical placements
Experience is gained in a number of world-renowned central and outer London hospitals. You will have one of these hospitals as your host Trust during the course. Success on this course makes you eligible to register as a nurse with the Nursing and Midwifery Council (NMC).
Expert speakers
Children's nurses work in a multi-professional team, which is reflected in the variety of speakers who contribute to the course. Expert speakers include service users such as parents and charitable organisations, expert practitioners and other lead professionals in child health and children's nursing.
---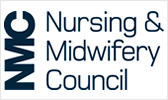 The Nursing and Midwifery Council regulates nurses and midwives in England, Wales, Scotland, Northern Ireland and the Islands.
Time spent on placement
During the course you will spend 50% of your time involved in academic study and 50% in clinical practice. A clinical practice placement allows you to work with a range of health professionals in clinical situations to develop the skills, knowledge and experience required to become a competent nurse. Although sometimes initially challenging, practice learning is one of the most engaging aspects of learning to be a nurse.
Clinical settings
You will experience a variety of clinical settings such as NHS acute Trusts, community placements, independent and voluntary organisations. You will also undergo a placement within the community.
We're proud to partner with:
Structure of placements
Placements are spread over the three years:
Year 1
You will have two clinical placements. These are designed to introduce you to professional work and to develop essential care and basic assessment skills, as well as to learn about infection control and safeguarding vulnerable people.
Year 2
You will have three clinical placements of around eight weeks each. Building on experience gained in first year, you will begin to take on more responsibility, looking after one or two patients under supervision.
Year 3
In your third year, you'll have the opportunity to undertake a four week elective placement. This can be within the UK or overseas and allows you to experience working:
A particular specialty - e.g. working with Clinical Nurse Specialists, specialist services or independent and voluntary care providers
A different context of care - e.g. prison, private health care facility, social care, charity, hospice etc.
A lived experience of a certain condition (e.g. charity work, carer shadowing, etc.)
A research team in a given area.
Support from a mentor
Whilst on the clinical placement we ensure that our nursing students receive continuous support and guidance from a dedicated mentor and practice learning teams made up of lecturers and practitioners.
Find out more about nursing placements through our student and graduate testimonials.
Specialist neonatal pathway
As the leading university for Children's Nursing in the UK, we are continually developing our opportunities in response to the changing needs of health care. One such initiative is the neonatal pathway. Neonatal nursing is a specialist field of nursing delivering care to sick newborn and preterm infants and their families.
BSc Children's Nursing students at LSBU who are interested in neonatal nursing will be given the opportunity to undertake one specific placement each year:
Year 1: Special Care Baby Unit (SCBU)
Year 2: High Dependency Neonatal Unit (HDU)
Year 3: Final 12 week placement in a neonatal intensive care unit (ITU)
Students on the neonatal pathway will have an additional Preparation for Practice Day where clinical skills will be introduced and developed each year.
They will complete the same theoretical modules and assignments as other students undertaking the BSc in Children's Nursing, thus the end qualification will be the same.
Successfully completing this pathway will facilitate you, as a registered children's nurse, to progress onto your Neonatal Qualified in Speciality training and to deliver the best care to vulnerable patients and their families.
For further information or queries on the neonatal pathway please contact neonatalpathway@lsbu.ac.uk.
Facilities
Children's Nursing skills laboratories
For our Children's Nursing courses we have two children's skills laboratories. These skills labs are set up like nursing wards and are used by all student nurses throughout their on-campus study time at LSBU. They learn manual handling of patients, basic life support skills and skills specific to the field of nursing.
SimMan
The nursing wards have simulator mannequins; SimMan, SimBaby and SimMom. These life-size mannequins are computer controlled and can be programmed with various clinical conditions. They are operated by a computer in real-time and so respond to a students' actions. They also allow students to see the outcome of specific interventions in certain scenarios, which could make the patient better or deteriorate quite quickly.
The mannequins are used to teach students how to recognise clinical signs, and to also associate those clinical signs with the actions they are taking to care for the patient. SimMan can be male or female with fully accurate anatomy and can breathe, blink, sweat, speak and groan in pain as well as have a pulse. Read more about SimMan.
Our realistic wards and lifelike mannequins allow students, NHS trusts and businesses to practice skills in a safe environment supported by experts.

The School of Health and Social Care uses a variety of mannequins to help students learn clinical skills in a simulated care environment in laboratories.
Teaching and learning
Percentage of time spent in different learning activities

| | Lectures and seminars | Self-directed study | Work-based placements |
| --- | --- | --- | --- |
| Year 1 | 15% | 42% | 43% |
| Year 2 | 15% | 44% | 41% |
| Year 3 | 16% | 46% | 38% |
Personal tutoring
As a Health and Social Care student, you will be allocated a named tutor during your first three weeks at LSBU. The role of your tutor is to be your primary contact for academic and professional development support.
Your tutor will support you to get the most of your time at LSBU, providing advice and signposting to other sources of support in the University. They should be the first person at the university that you speak to if you are having any difficulties that are affecting your work. These could be academic, financial, health-related or another type of problem.
You will have appointments with your personal tutor at least 4 times a year and after every placement throughout your course. You can contact your tutor for additional support by email or phone.
Entry requirements
A Level BBC and 5 GCSEs A*-C including Maths and English or equivalent (reformed GCSEs grade 4 or above); or;
BTEC National Diploma DMM and GCSEs Maths and English A*-C (reformed GCSEs grade 4 or above) or equivalent; or;
Access to HE Diploma in Nursing or similar with 15 Distinctions and 30 Merits; and GCSEs Maths and English A*-C (reformed GCSEs grade 4 or above) or equivalent; or;
Equivalent level 3 qualifications worth 112 UCAS points; and GCSEs Maths and English A*-C (reformed GCSEs grade 4 or above) or equivalent.
Attributes and values
Nursing is a very competitive career and it is important you make a high quality application to us. Here are some tips on what attributes, skills and values we are ideally looking for in an LSBU nursing student:
Meet the required entry requirements for LSBU nursing courses
Has a good understanding of basic numeracy and literacy skills
Impeccable communication, caring and helping skills
Able to work as part of a team as well as independently
Reliable, patient and understanding
Motivated
Dedicated to a career in nursing and fully comprehends the responsibilities of the role
Personal qualities and values in line with those expected by the NHS constitution.
Interviews and assessments
As part of the selection process, you'll be expected to undertake a computer based assessment on campus which identifies your attributes for nursing and gives you an indication of various scenarios you might face. You'll also be asked to complete an interview and numeracy and literacy test. Strong numeracy and literacy skills are essential for nursing students.
Download and practice our sample tests:
If offered a place, you must successfully complete both a Disclosure Barring Service (DBS) and occupational health check, and provide proof of ordinary residency requirements and satisfactory references. A valid passport is required for enrolment purposes.
English language
Those whom English is not their first language must achieve a minimum score of 7.0 overall or equivalent, with not less than 7.0 in the listening and reading sections and not less than 7.0 in the writing and speaking sections for the International English Language Test Score (IELTS) at the time of application.
Foundation Year
Been out of study for a long time? Or maybe you haven't met the entry requirements of your chosen degree? Our entry year acts as a bridge to degree-level studies.
How to apply
Instructions for Home/EU applicants
Mode
Duration
Start date
Application code
Application method

Mode

Full-time

Duration

3 years

Start date

September

Application code

B730

Application method
All full-time undergraduate students apply to the Universities and Colleges Admissions Service (UCAS). Full details of how to do this are supplied on our How to apply webpage for undergraduate students.
When making your UCAS application you will need to apply for your chosen field of nursing practice as well as the campus you wish to study.
Five stages to your application
Attend an Open Day
Apply to us through UCAS
Write your personal statement and use this as a tool to illustrate why you are right for the course
Take the numeracy test
Prepare for your interview
Personal statements
Remember the personal statement is extremely important. This is essentially a selling tool on why you are right for the course. The personal statement is taken into consideration when shortlisting applicants for interview. Download our Personal Statement Guide (PDF File 160 KB).
Numeracy assessment
If your application has been successfully shortlisted you will be invited to take a numeracy test.
Read our numeracy test page for important information about the test and to help you prepare.
Interviews
If you have successfully completed the numeracy test you will be invited, through UCAS Track, to attend an interview at a given time and date.
Read our interview page for important information about this stage and to help you prepare.
You will also need to complete a Declaration of character and conduct form (PDF File 166 KB) and the Interview declaration form (PDF File 44 KB) and bring these with you to your interview.
Preliminary fee assessment
At your interview we start the process of checking your eligibility for NHS funding.
In order for us to ascertain your eligibility for NHS funding, download the Preliminary Fee Assessment Form (PDF File 155 KB), complete and bring it with you to the interview. Also, ensure you bring along your evidence as noted in the letter which will enable us to assess your residency status.
Information regarding results
When the interview has finished you will be given information and advice as to what happens next, should you be either successful or unsuccessful.
Results
These will be made available through UCAS Track usually within two weeks.
If you are unsuccessful the application process for this year is over. Your application will not be accepted for either 'Extra' or 'Clearing'. LSBU will however accept another application for the following year. It is important that you read the comments in the results statement, so that you are prepared for any other interviews you may have.
If you are successful you will be invited to an Offer Holder day, which aims to help you make a final decision on whether to accept our offer or not. You will meet some of the team in the Department and take part in some 'taster' sessions.
Headstart day
Future students will be invited to meet with other students starting at the same time. There will be tours of the university library, lectures and teaching sessions and plenty of opportunity to make new friends, meet staff and to feel better prepared for starting your studies with us.
How to apply for the specialist neonatal pathway
Applicants who are invited to the multiple mini interviews will be asked to indicate whether they are interested in being considered for the neonatal pathway.
Applicants who apply prior to the January UCAS deadline who have indicated they are interested in the neonatal pathway will be contacted in April, and asked to submit a 500 word statement if they are still interested in undertaking this placement pathway. Applicants who apply after the January UCAS deadline will be offered the opportunity to apply for any remaining places in August/September.
Fees and funding
Fees are shown for new entrants to courses, for each individual year of a course, together with the total fee for all the years of a course. Continuing LSBU students should refer to the Finance section of our student portal, MyLSBU. Queries regarding fees should be directed to the Fees and Bursaries Team on: +44 (0)20 7815 6181.
UK/EU fee:

£9250

International fee:

£16500

AOS/LSBU code:

3976

Session code:

1FS00
Total course fee:
UK/EU
£27750
International
£49500
Fee prices
For more information, including how and when to pay, see our fees and funding section for undergraduate students.
Please check your fee status and whether you are considered a home, EU or international student for fee-paying purposes by reading the UKCISA regulations.
Possible fee changes
The University reserves the right to increase its fees in line with changes to legislation, regulation and any governmental guidance or decisions.
The fees for international students are reviewed annually, and additionally the University reserves the right to increase tuition fees in line with inflation up to 4%.
Scholarships
We offer several types of fee reduction through our scholarships and bursaries. Find the full list and other useful information on our scholarships page.
Case studies
Select a case study and read about practical project work, students' placement experiences, research projects, alumni career achievements and what it's really like to study here from the student perspective.
Prepare to start
The following information is for applicants once you have been successful at interview and have been offered a place on your chosen course.
Disclosure Barring Service (DBS) and Declaration of character and conduct form
You are required to complete a declaration at your interview and declare any previous convictions, cautions, warnings or reprimands. After the interview you will also be asked to complete a Disclosure Barring Service (DBS) (formerly known as the Criminal Records Bureau or CRB). Have a look at our DBS process for applicants and Declaration of Character and Conduct information to find out more.
To check the categories as identified by the DBS as being filtered and will therefore not be included in any criminal record certificate issued by the DBS look at the filtering rules for the criminal record check certificates. For more information please read our DBS FAQs.
To complete the DBS application and get your ID documents checked, please follow the steps below:
Step 1:
Please complete the online DBS application and ensure you refer to the corresponding DBS course title (PDF File 462 KB) when completing your application, to ensure we can track your application.
Organisation: LSBUHSC
Password: london2013
If you already have a DBS certificate and are part of the DBS update service, we need to see the hard copy of your DBS certificate. You'll also need to e-mail hscdbsoh@lsbu.ac.uk the details below so that we can perform a status check on the update service website:
Your DBS certificate number
Your name as it is on the DBS certificate
Your date of birth
Step 2:
Once you have completed this process, please ensure you bring three accepted ID documents so we can verify your application. You can visit the Southwark Student Help Desk in the K2 building during working hours, Monday-Friday (9am-11am, 1pm-4pm). No appointment is needed. Please find the link above with a list of the appropriate ID.
Please note:
If you are unable to physically come to campus and show your three forms of required ID, you can use the Post Office which offers an identity document checking service for a fee of £10.50.
Take photocopies of your 3 items of ID documents and the 3 original documents with you.
The Post Office will stamp the form and the photocopies and give them back to you
Documents will then need to be scanned (including their post office receipt so that we know that it has gone through due process) and sent to hscdbsoh@lsbu.ac.uk
If you have further questions you can email us at hscdbsoh@lsbu.ac.uk.
Occupational health
You need to complete an occupational health assessment once you have been given an offer on a health and social care course.
Download and print the following documents on vaccination guidelines and carefully read the guidance on the occupational health process:
You must take the GP vaccination and screening history form to your GP for them to complete, sign and stamp. This must be done prior to enrolment. This form also needs to be taken to the meeting with the occupational health nurse following enrolment in which the nurse can check immunisation status and confirm this for your placement. You should be aware that if you do not complete the occupational health process you will not be permitted on placement and this may jeopardise your continuation on your course.
Applicants who have met the conditions of an offer need to download and complete an online medical questionnaire. This will go to our current occupational health provider. Any delays in completing the medical questionnaire will delay enrolment. For further information please read our Occupational Health FAQs.
If you have any more questions you can email us at hscdbsoh@lsbu.ac.uk.
Accommodation
Students should apply for accommodation at London South Bank University (LSBU) as soon as possible, once we have made an offer of a place on one of our academic courses.
Read more about applying for accommodation at LSBU.
Enrolment and Induction
Enrolment takes place before you start your course. On completing the process, new students formally join the University. Enrolment consists of two stages: online, and your face-to-face enrolment meeting. The online process is an online data gathering exercise that you will complete yourself, then you will be invited to your face-to-face enrolment meeting.
In September, applicants who have accepted an unconditional offer to study at LSBU will be sent details of induction, which is when they are welcomed to the University and their School. Induction helps you get the best out of your university experience, and makes sure you have all the tools to succeed in your studies.
Read more about Enrolment and Induction.
Holidays
You will receive fixed holiday periods, which will not follow the normal University timetable. Further details will be available upon commencement of the course.
Practice placements
Practice placements are provided under our contract with NHS Trusts and other organisations. On some health and social care courses you may find local arrangements require you to attend practice placements outside the normal work hours (evening, nights, weekends and bank holiday).
Uniform
If you are required to wear a uniform on placement and during some practical sessions in the skills laboratories then this will be provided along with a formal name badge.
ODP students will be required to wear theatre scrubs on placement, which will be supplied by the host Trust. During practical sessions in the skills laboratories you will be required to wear LSBU scrubs which will be provided, along with a formal name badge. ODP students will receive one set of scrubs. No further items will be issued, and you'll have to pay for any additional or replacement uniform.
Changes
If you wish to change your address, change your personal details or withdraw your application, you must put this in writing to the Admissions Office who you can email at lsbuadmissions@lsbu.ac.uk.
Top of page

Top of page