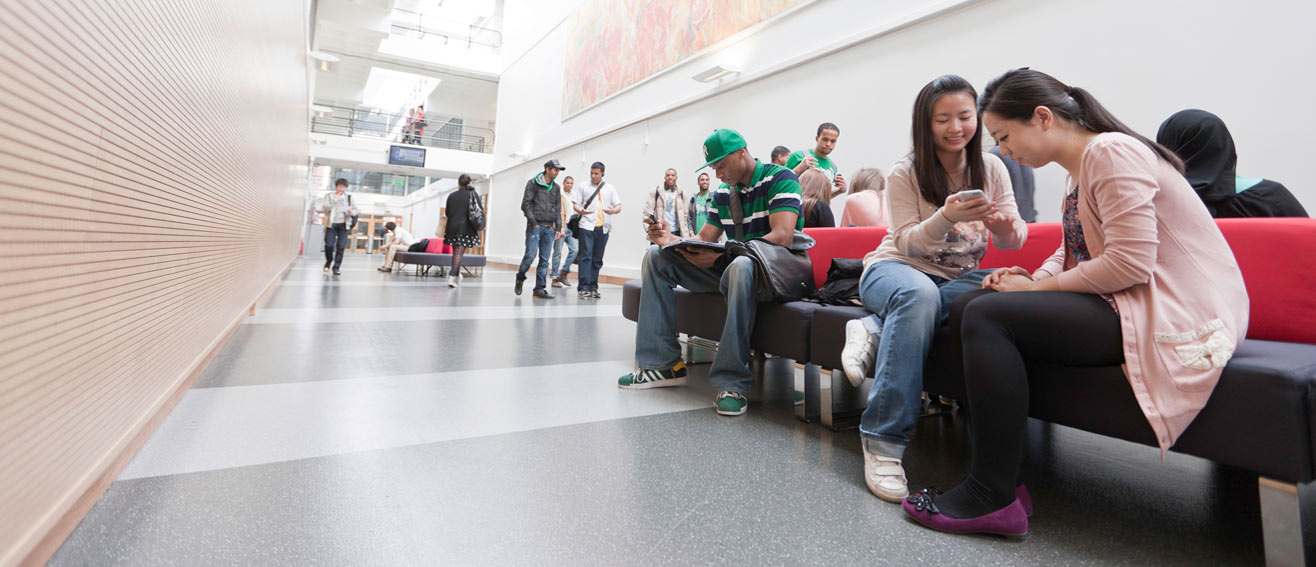 How to apply
Apply for one of our flexible, industry-focused undergraduate courses
Information for undergraduate applications, including EU and international applicants, can be found on this page. We have also included extra information for disability support and links to our various policies and procedures.
Home/EU students (with settled status)
Full-time courses
2022 entry
You can apply for a full-time course starting in 2022 through the Universities and Colleges Admissions Service (UCAS).
You'll need the LSBU institution code L75 and the unique UCAS code for each course.
There is new information for those applying during the unfolding coronavirus situation.
Applications submitted by 26th January, will usually have decision by the end of March. Read about key UCAS application dates and deadlines.
Part-time courses
If you're applying for a part-time course, you can apply online directly to LSBU.
Health students applying for part-time courses can find specific details on how to apply on your course page.
Employer sponsored students on part-time courses can apply online directly to LSBU.
Apprentices
The process of applying for an apprenticeship depends on whether you have an employer to sponsor (and support) you. Our how to apply information explains this in more detail. Please check you meet the eligibility requirements and that you have an employer to support you.
When you are ready to apply, you will need to use our online applications system.
International/EU students (without settled status)
International (non-EU) and EU students without settled status can apply direct to LSBU. Visit the International how to apply page for more information.
If you require a Tier 4 General Student visa to enter or remain in the UK you would not be eligible for part-time study.
Extra support
Disability, dyslexia and health
If you have a disability, dyslexia, medical or mental health condition please tell us on your application form.
Our Disability and Dyslexia Support (DDS) will send you a questionnaire to understand how your disability affects your ability to study and what reasonable adjustments, such as extra time or enlarged text, you need to support your studies.
If you did not indicate you had a disability at the time of applying and want to do so now, contact DDS on 020 7815 6405.
If you have a disability there is additional government funding available through the Disabled Students' Allowance (DSA).
Looked After Young People and Care Leavers
If you're a Looked After Young Person or a Care Leaver applying to us or wondering what your next step could be, then we can help.
To find out what support we can offer, please contact the Student Life Centre on 020 7815 6454 or email: studentlife@lsbu.ac.uk
Our policies and procedures
Browse our policies, regulations and procedures for more information on our approach to academic matters, student affairs and life on campus.