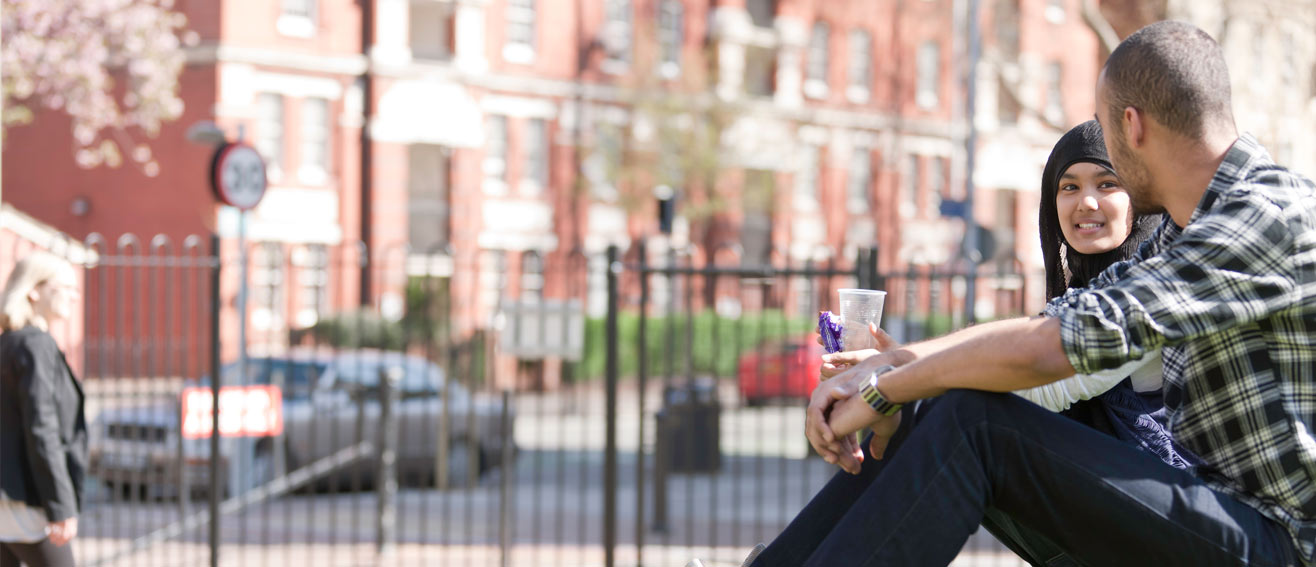 Scholarships and fee discounts
Financial help through scholarships, bursaries, charitable funds and loans
Scholarships and fee discounts
London South Bank University (LSBU) offers considerable financial help through scholarships, bursaries, charitable funds, loans and other financial support.
Sports Scholarships
The Elite Sports Programme is run by LSBU Active's Academy of Sport to support talented sportsmen and women balance their sporting, academic and personal lives.
The programme is one of the largest in the UK and offers:
A scholarship of up to £3,000 to students participating in the Academy's focus sport, basketball. Applicants must be playing at a minimum of Basketball England National League Division 2
A bursary of up to £1,500 to students taking part in any sport.
Note that these scholarships can't be combined with LSBU's International Scholarship, offered to Overseas students.
All applications for a scholarship or bursary are considered by a panel with awards being made on merit. In exceptional circumstances, the panel may choose to award the applicant with a higher amount.
For more information visit the LSBU Active page or contact them on +44 (0) 20 7815 7812 or email: sportscentre@lsbu.ac.uk.
Lawrence Burrows Educational Trust Fund
If you're an LSBU full-time undergraduate student from a West Indian or an Asian background starting in September 2023, you could receive 1 of 10 £3,000 scholarships through the Lawrence Burrows Educational Trust Fund.
You must be a Home/EU student and under 30 by the completion date of your course.
The Fund was established to fulfil Mr Burrows' wish of benefitting a wide range of young people.
Information on the scholarship along with the application form will be sent out to all students who meet the criteria at the start of the academic year.
For more information, please contact us via LSBU MyAccount or by using our Enquiry Form.
Chancerygate Foundation Bursary
If you're an LSBU full-time undergraduate student from a black or minority ethnic background starting your BSc Building Surveying or BSc Quantity Surveying course in September 2023, you could receive one of two bursaries thanks to generous donations from Chancerygate Foundation.
Student beneficiaries will receive £10,000 per year for your living expenses over the duration of your studies at LSBU.
This bursary programme is designed to encourage and enable qualifying students to build long-term careers within the property industry.
Find out more about the Chancerygate Foundation Bursary
London Neighbourhood Scholarship
The London Neighbourhood Scholarship (LNS) has been set up to tackle the lack of diversity within architecture by supporting aspiring young architects from the heart of London communities.
The LNS offers £10,000 per year (£30,000 in total) to disadvantaged young people studying BA (Hons) Architecture to assist with living and material expenses. Recipients will also have access to support from LNS ambassadors, who will offer mentoring and work experience opportunities.
Find out more about the London Neighbourhood Scholarship
Care leavers' support
If you're a Looked After Young Person or a Care Leaver applying to us or wondering what your next step could be, then we can help.
To find out what support we can offer, please contact the Student Life Centre via LSBU MyAccount or by using our Enquiry Form.
International scholarships and financial help
As well as being potentially eligible for the above we also offer a range of specialist scholarships for our International students. Find out more on our International fees and funding webpage.
The Scholarship Hub
All UK students, both undergraduate and postgraduate, can apply for the Money for Books Scholarship from the Scholarship Hub. The Scholarship Hub is a social enterprise committed to reinvesting a percentage of their profits into developing new scholarships.
In this section
Scholarships and fee discounts