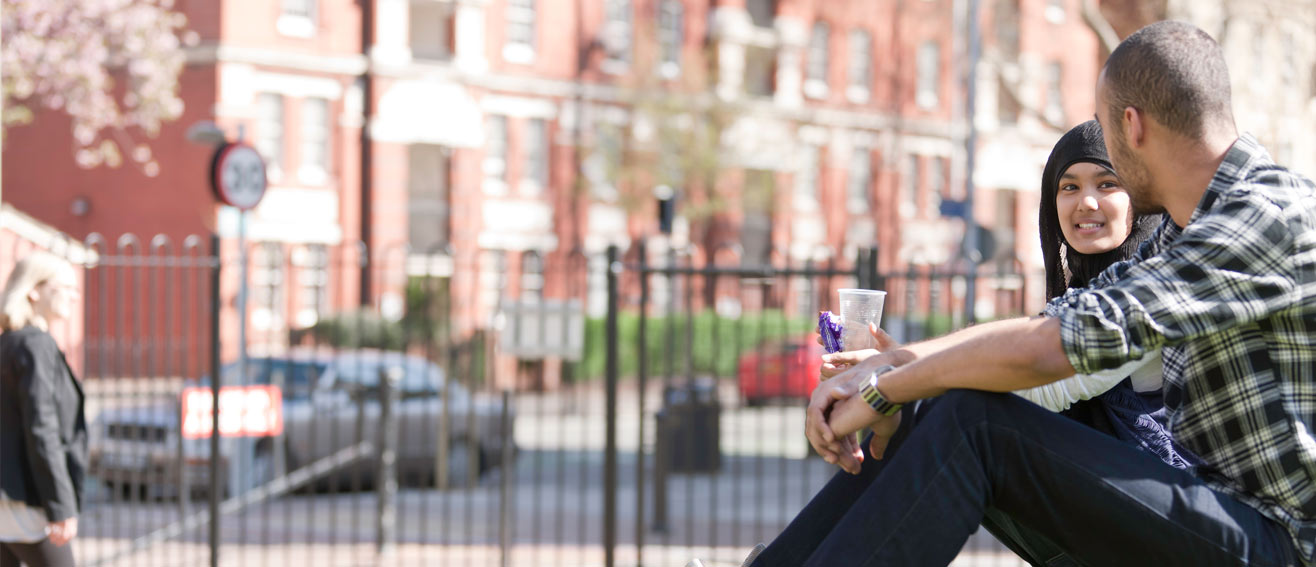 2022 Dean of LSBU Business School Postgraduate Scholarship
2022 Dean of LSBU Business School Postgraduate Scholarship
Our focus is to support our students with career success and lifelong learning. In a competitive and crowded marketplace, a postgraduate qualification will help students stand out from the crowd, demonstrate advanced further learning and enhance prospects.
We are thrilled to initiate 25 scholarships for LSBU Business School Home students graduating in academic year 2020/21 to start postgraduate taught study in January 2022.
Against a competitive criteria and where the academic background for Postgraduate study are met this scholarship will equal 100% of tuition fee on January 2022 School of Business postgraduate taught courses (PGT).
The closing date for applications is Monday 13 December 09:00 GMT.
Application and eligibility
The 2022 Dean of LSBU Business School Postgraduate Scholarship is open to all Home School of Business undergraduate students who graduated in academic year 2020/21.
Existing and graduated LSBU students may not need to complete a full course application and so can apply for postgraduate study via progress@lsbu.ac.uk. Please include LSBU student ID, current/previous undergraduate course and the postgraduate course you are applying for.
To apply for the scholarship, please send the following to BUSDean@lsbu.ac.uk by Monday 13 December 2021 09:00 GMT:
Cover letter of no more than two sides containing:
Which course you would like to study
Your interest in the subject
The impact to you that the qualification and bursary will bring
What you, personally will bring to the course
Current CV
Student ID and previous LSBU course
We expect to share outcomes on Friday 17 December 2021.
Students must meet the following criteria in order to qualify for the scholarship. These are subject to the exceptions listed below:
Criteria
All LSBU Business School students who completed their undergraduate course with 2:2 of above with LSBU in the 20/21 academic year, meet the academic background for PGT study and successfully apply for a postgraduate taught course at LSBU for the 21/22 academic year.
Scholarships available for all LSBU Business School January 2022, full time, postgraduate taught courses.
Please note that eligibility for the 2022 Dean of LSBU Business School Postgraduate Scholarship does not mean automatic admission onto a postgraduate course. All graduates who successfully qualify under the 2022 Dean of LSBU Business School Postgraduate Scholarship will still be subject to enrolment terms and conditions and any other policies or procedures that apply to all LSBU students.
Up to 25 scholarships are available, selection will be made on strength of supporting documents, LSBU reserves the right to not award all available scholarships.
Eligibility exceptions
This scholarship does not apply to MRes, MPhil or PhD studies.
This scholarship applies for students starting courses in January of the 21/22 academic year.
This scholarship is not open to EU or International students.
Students already receiving an LSBU postgraduate scholarship or any other funding (such as an International Scholarship) are not eligible to apply for this scholarship as well.
Home students
In the circumstances below you would not be eligible:
Postgraduate courses where fees are paid via a contract negotiated with LSBU, such as a health authority.
Postgraduate courses lasting fewer than 12 months.
Continuing students already enrolled on a postgraduate course at LSBU.
Students who have already been granted an alumni/loyalty reduction for previous study.
Courses where the award is Level 6 or below.
Non-publicly funded courses.
Please note: the scholarship does not cover any registration fees or residential costs or any other costs or fees that may apply beyond the tuition fee. Please check to see whether additional costs apply to your chosen course.
In this section
2022 Dean of LSBU Business School Postgraduate Scholarship