Ola Obadara, Alumna, BA (Hons) Architecture, MSc FCIOB MAPM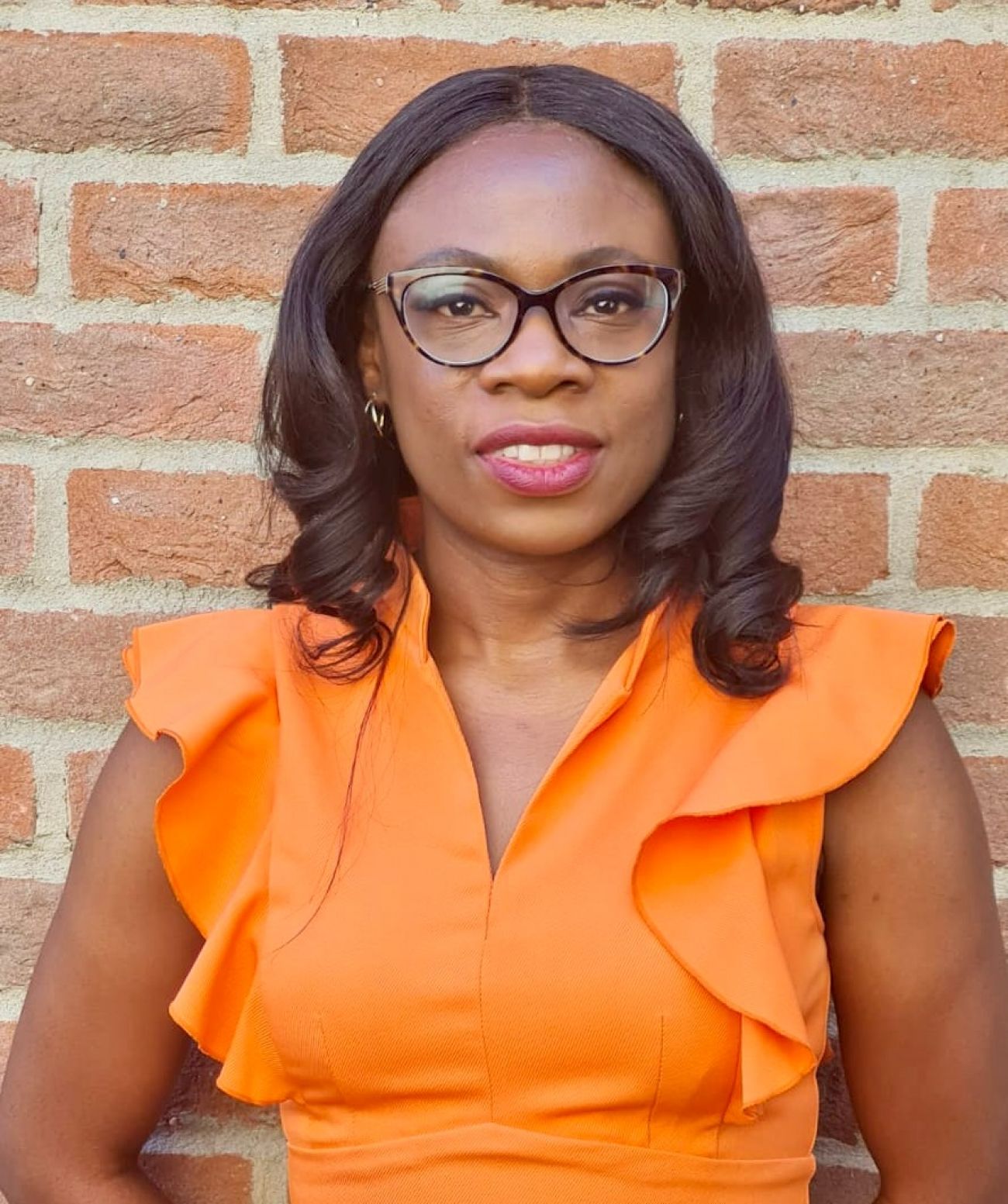 "I've been on the journey myself – I know what works in terms of supporting students to realise their potential"
Ola Obadara (BA (Hons) Architecture, 2000), MSc FCIOB MAPM, recently joined LSBU's board of governors. She explains how a women-only foundation course at the university opened up opportunities for her and provided a stepping stone to a rewarding career in construction.
I didn't take the conventional path to university. I was born in Hammersmith, grew up between my foster family in Bodiam, a tiny village in East Sussex, and my biological parents in Nigeria, where I went to secondary school. At 17, I left Bodiam for London lured by the big city. While working in Burger King, I undertook a design course at Lambeth College where I saw an ad for an open day at LSBU…
Plan A was to become an interior designer. This was the 1990s and it was all the rage. It just seemed like a really glamorous and interesting career. I attended the open day and the architecture foundation course held a certain appeal. It was only for women and successful completion of the course offered an opportunity to study for any built environment degree at most UK Universities. This I saw as my route to a bachelor's degree in interior design.
Doing a foundation course gave me a good start to my degree. Still set on a degree in interior design I completed the year and approached my head of course Marina Adams for my recommendation letter. She said, why don't you do architecture instead? I didn't think I was capable of studying such a challenging subject, but she reminded me of all I had accomplished over the year, and that convinced me I could. All the women on the foundation course that year were encouraged by LSBU and went on to study architecture at degree level. The course gave us the ability to excel in a male-dominated environment and removed any self-consciousness that may have otherwise deterred us.
I was working full time to earn money to support myself and studying for my degree. All through my degree, I worked full time in a bingo hall. My final year was even more challenging as I was expecting my daughter. Things were so difficult that I had planned to take a year out. However, LSBU was very supportive. The head of the School of Architecture Mary Jane Rooney said, if you can't finish the course with the baby inside you, you're going to find it impossible once the baby's actually here. Stick with it and get your degree. That was great advice. I graduated in the first week of July, and I had my daughter three weeks later.
I attribute much of what I've achieved to hard work and my faith. It hasn't been without its challenges. Another significant factor has been the lecturers, managers and directors that took a chance on me and gave me a break and an opportunity when no one else would. In 2000 we had a recession so getting a job in architecture was challenging enough without the added complexity of having a young family. My principal architect at Jacobs Gibb was supportive and let me change my working hours to suit my childcare arrangement. Even so, it was really hard, working long hours to complete drawings for clients and juggling childcare with my husband, I look back now and think, how on earth did we cope?
A couple of years back I wrote a paper about how women, especially BAME women, are still so underrepresented in the construction industry. We talk a lot about training, about awareness raising. But a lot of what it comes down to, I think, is employers being open-minded and willing to take a chance on the person that doesn't necessarily have the best portfolio or look like the most obvious candidate but who nevertheless has got that energy and drive.
What appealed to me about working for the City of London Corporation is the sheer variety. The City, also known as the Square Mile, is the financial district and historical centre of London. I lead a wide range of new builds, major extensions, alterations and refurbishment projects, from schools to social housing, municipal and open spaces. I also have the opportunity to work in one of the most iconic buildings in the City, the Guildhall. I am currently working on the City's Capital Projects Design Standards in support of the City's Climate Action Strategy, aimed at ensuring the City's goal of net zero emissions by 2040 is met.
As a Fellow of the Chartered Institute of Building, I am passionate about equality, diversity and inclusion in the construction industry. I would like to work more with the CIOB to improve the current statistics. The CIOB published data for the inequality is startling: 'Women make up 15 per cent of the UK construction industry, with approximately 2 per cent working on-site. BAME employees make up 6 per cent of the workforce. Disabled employees also make up 6 per cent of the workforce.' We must improve on this. I also chair the ED&I group for City surveyors department and I'm really keen to make sure it's not a box-ticking exercise. We need to make a difference and promote inclusivity in the built environment.
As a governor at LSBU, I'd like to think I can bring a unique perspective. I've been on the journey myself. I am passionate about learning and development as a key tool towards personal development and the development of the construction industry. I wouldn't be where I am now if it wasn't for LSBU and the support they provided. I think that probably puts me in a strong position to help people understand what works and what doesn't in terms of really giving our students the support they need to realise their potential.
Tags