LSBU Chiropractic Clinic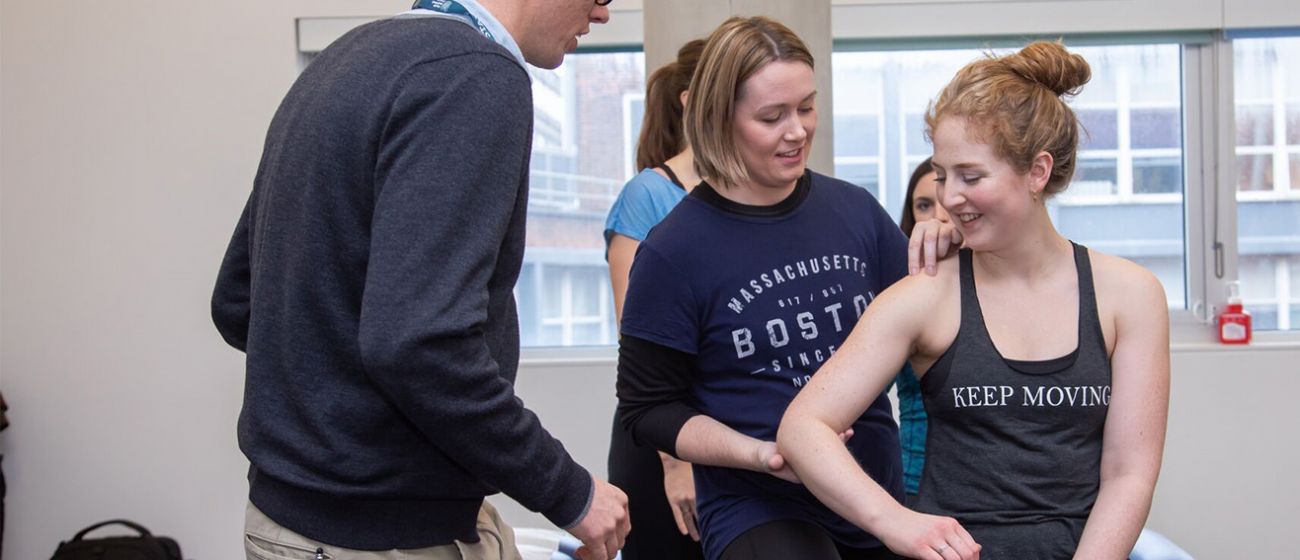 The Croydon Chiropractic Clinic is run by our experienced fourth year Chiropractic Integrated Masters students with the aim of providing therapy for fellow students, academics and the local community (over the age of 18). We treat a range of musculoskeletal problems, including spinal problems, joint dysfunction and herniated discs.
Student clinicians are supervised and guided by experienced General Chiropractic Council registered chiropractors every step of the way and will not be allowed to proceed with care until each case has been reviewed by the supervisory clinician.
Our Chiropractic students are trained to take your medical history, offer a diagnosis and recognise any health issues that might need to be referred for other types of care. If necessary, patients can be referred for a variety of imaging studies. Lifestyle advice including nutrition and exercise will be provided as part of ongoing treatment.
Pain is the most common cause for people to seek care. We will help our patients to manage their pain and return to as close to normal function as possible.
What treatments are available?
An initial appointment, including taking note of medical history, a physical examination and possible treatment (1 hour)
Follow-up treatment to address any issues identified with musculoskeletal therapy (up to 40mins)
How much does treatment cost?
Initial consultation:
£30 (standard fee)
£18 (concession including LSBU students)
£22 (community partner including LSBU staff)
Follow-up treatment:
£25 (standard fee)
£15 (concession including LSBU students)
£18 (community partner including LSBU staff)
£25 (shockwave therapy)
£25 (guided rehabilitation)
How to book
Our clinic features a single clinical space separated into 5 individual cubicles by adjustable curtains. If you should so desire the privacy of being the only patient within the clinical space at the time of your consultation and/or treatment please inform the front desk at the time you make your appointment. We will provide you with access to this service as soon as possible.
Where is the clinic?
Located in our recently opened state-of-the-art Campus in Croydon, the brand-new clinic is just 4 minutes walk from East Croydon station, accessible through the main entrance of Electric House, CR0 2NW.
Get in contact
Tags