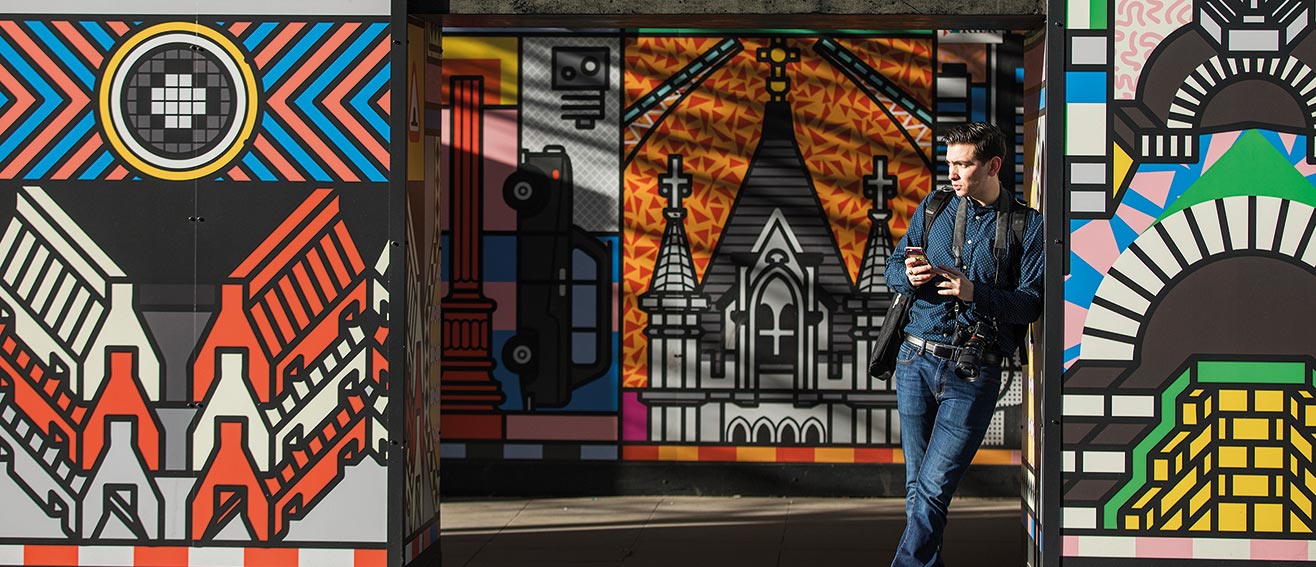 Arts and Creative Industries Groups
Arts and Creative Industries Groups
The University's School of Arts and Creative Industries has 6 Research Groups:
Digital Performance
Head: Dan Barnard
Theatre is undergoing a deep and sustained transformation on all fronts. We respond to the current transformation of theatre and performance through the use of digital and networking technologies: from performance in virtual environments (VR), to game-performance hybrids, the live streaming of theatre productions, productions featuring robotic and artificial intelligence actors and transmedia practices that develop across different media platforms.
Games Research Group
Head: Andy Lemon
We seek to foster excellence in games research. Research areas include: Virtual and Augmented Reality, Sensory Design, body-oriented design, biomechanics, biometrics, War Games, Video game industry studies (policy and management), Games and health, Accessibility, Gender and games, Game curriculum development design and teaching and Esports.
Practice-as-research in Arts (PARAG)
Head: Matthew Hawkins
We aim to advance key issues of practice as research, practice-based research and practice-led research in all areas of film, photography, new media, theatre and visual arts. Our members use a broad range of approaches, from documentary making and social publishing networks through participatory theatre and media activism. They are dedicated to developing links with national and international networks and associations, and with the creative industries.
Journalism Futures
Head: Prof. Lizzie Jackson
We address solutions to the contemporary crisis of journalism in a digital and converged age, exploring and encouraging new developments in the technologies, forms, content, audiences, policies and business models shaping the future of journalism in the digital age. Our members' expertise provides a focus for collaborations on cross-cutting themes within games, big data and web science areas.
Sonic Research Group
Head: Prof. Hillegonda C Rietveld
Over the last fifteen years a sonic turn has taken place in music, media and cultural studies. Our group brings together researchers from across the University who are engaged in the concepts, cultures, creative practices and technologies of sound, in order to nurture research excellence in this rapidly evolving field.