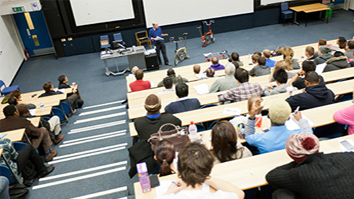 Engineering Experience Day
At LSBU's Engineering Experience Day, you get to experience the different areas of Engineering at university to help you choose the right degree for you
About this event
Time: All day
Event Name
Engineering Experience Day
Start Date
23 Nov 2018 10:15 am
End Date
23 Nov 2018 3:30 pm
Duration
5 hours and 15 minutes
Description

If you are currently studying your A Levels, BTEC or Access course and are interested in studying at university then we would love to see you at one of our Experience Days.

Our Experience Day will give you the opportunity to experience the different areas of engineering available at university in order to help you choose the right degree for you.

During the day you will get to meet our current students and spend time with academic staff experiencing what each different engineering degree entails.

As well as a complimentary lunch and information about the School of Engineering, you will be able to choose two different workshops from:

Booking is essential so please register today to confirm your attendance.