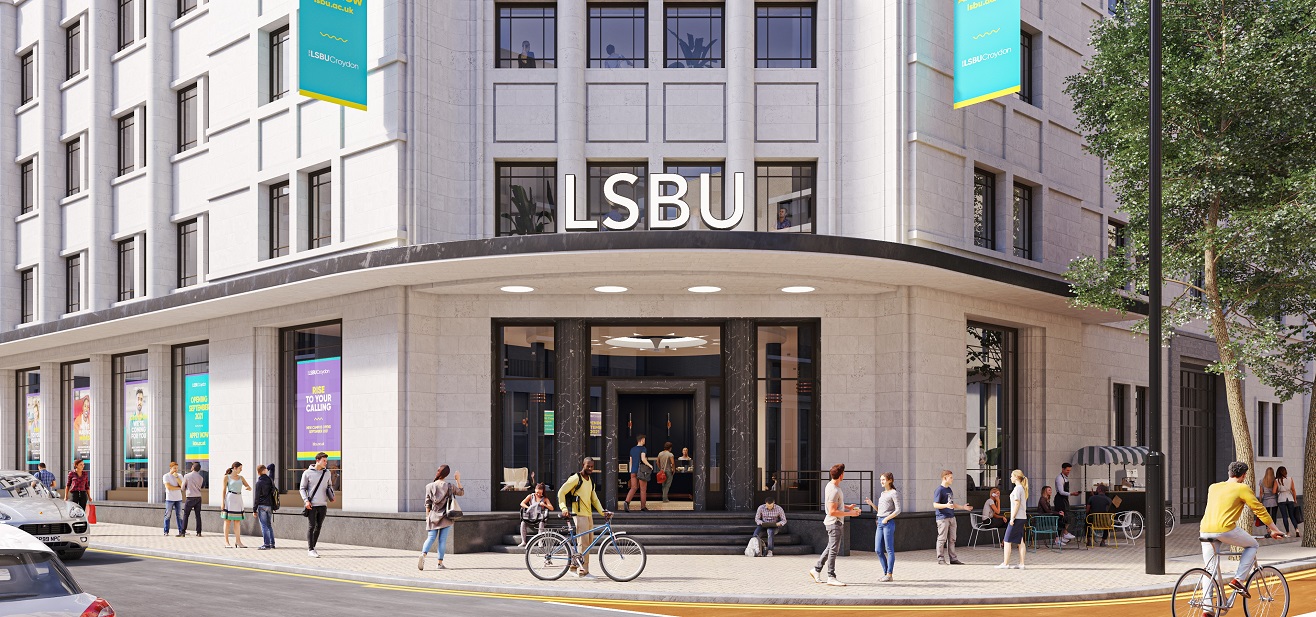 Whatever your background, your experience or your situation, we are moving to Croydon to provide skills and confidence to a diverse and exciting community.
Through courses that are accredited or designed in partnership with employers, and a focus on personalised learning, LSBU Croydon will help you become a nurse, business leader or entrepreneur.
So where better to get new skills, confidence and real world experience that employers genuinely value, than right on your doorstep?
Be the first to see the campus. Visit Electric House 10-13 August and get help with your application to study this September. Find out more.
Subjects
Discover LSBU Croydon
Apply Now for September 2021
It isn't too late to apply for a course at LSBU Croydon starting this September.
Clearing is your chance to find a place at LSBU. If you are applying late, missed your requirements elsewhere, or if you've changed your mind on where you'd like to study, we'll support you all the way from application to graduation. Apply now.
Register your interest