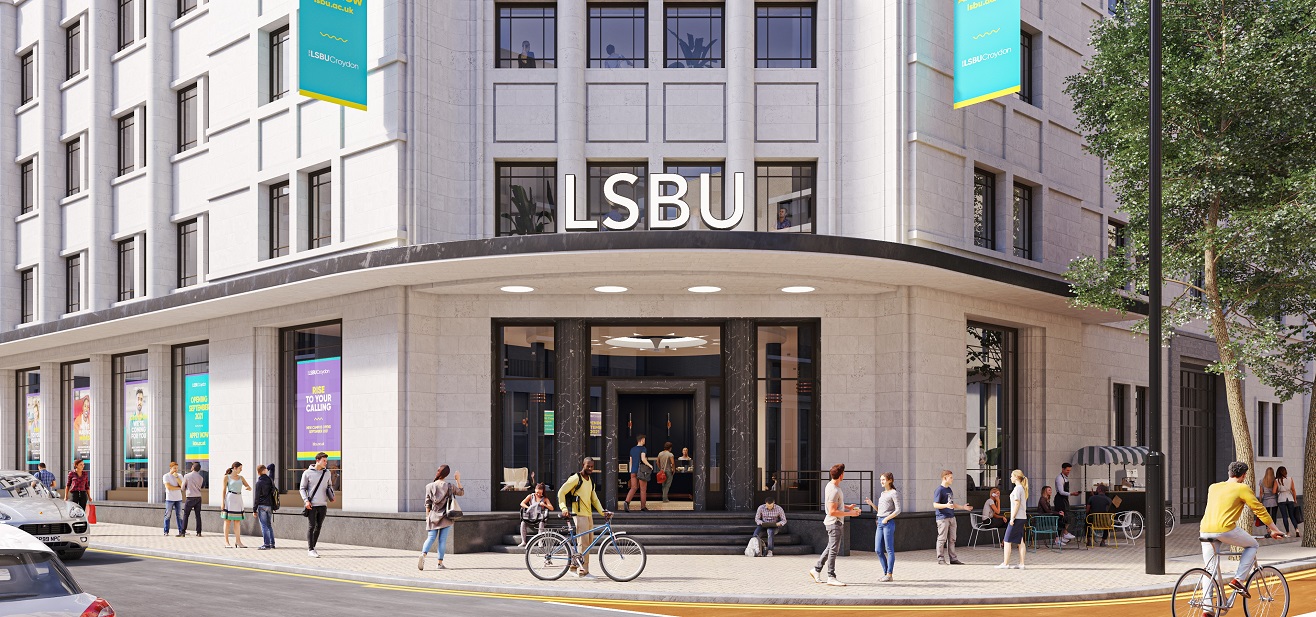 Our Croydon Campus will be a home for those who want to make a difference in our society.
Through courses that are accredited or designed in partnership with employers, and a focus on personalised learning, LSBU Croydon will help you become a nurse, business leader or entrepreneur.
So where better to get new skills, confidence and real world experience that employers genuinely value, than right on your doorstep?
Subjects
Discover LSBU Croydon
Apply Now for September 2021
It isn't too late to apply for a course at LSBU Croydon starting this September. Applications are made through the Universities and Colleges Admissions Service (UCAS), and you have until 30 June.
You'll need the LSBU institution code L75 and the unique UCAS code for each course, which you can find on the relevant course page. To study at LSBU Croydon please put a C on your UCAS application.
We are with you every step of the way, and we are happy to help you through every step of your application. Find the support you need.
Register your interest