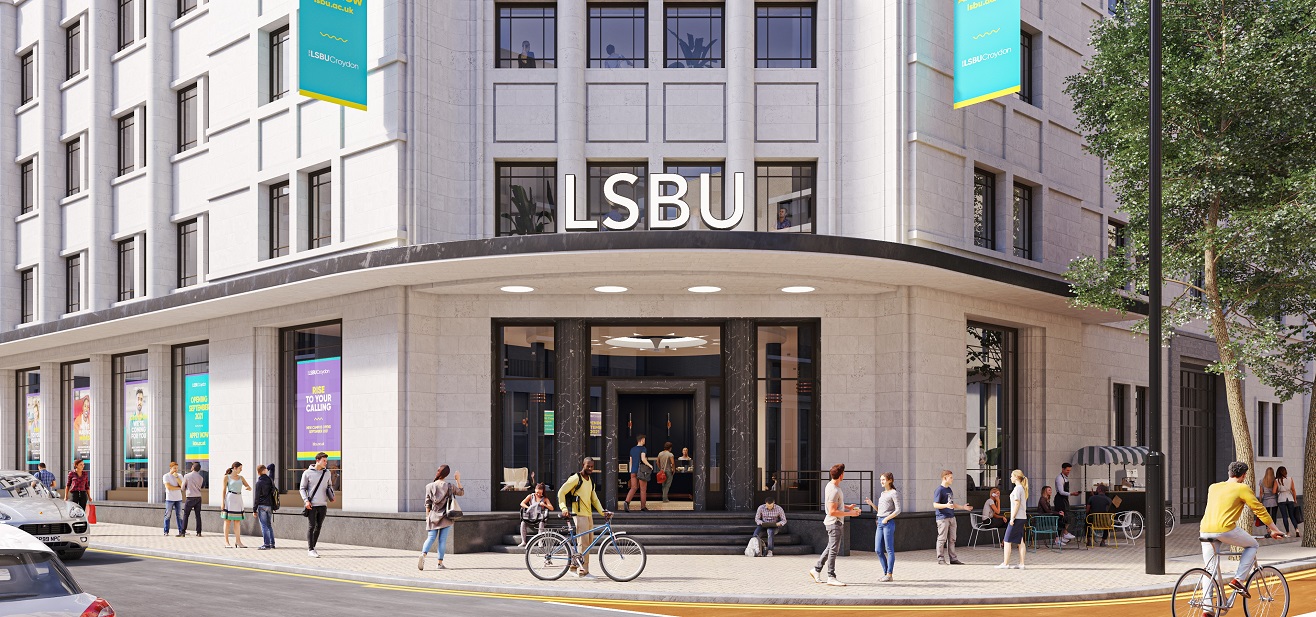 Explore Electric House
Our town centre location is right in the heart of the action
Our new campus is in the heart of Croydon and is home to state-of-the-art modern teaching spaces, fit for the future of learning and empowering local people to fulfil their potential.
The enterprise and business solution centre provides support and guidance to students, start-ups and local businesses. Informal study areas and flat teaching rooms help provide the best possible teaching experience.

Purpose-built clinical skills labs are designed to replicate a real hospital ward and are equipped with some of the latest innovations in healthcare technology. ​London's only Chiropractic course provides brand new clinics facilities for students to gain first-hand experience of working with patients.
It's the perfect platform for students that are looking to become the healthcare heroes of the future.
Electric House includes a lecture theatre, classrooms and café.
A modern learning environment
Our new campus has been designed with a focus on how learners want to learn, including differentiated learning and flexible and agile learning environments. Dedicated student support and resources, informal study spaces and digitally focused teaching rooms help provide the best possible student experience.
Teaching is delivered through blended methods and in agile learning environments. This allows LSBU to deliver on our ambitions, with the latest technology keeping us apace with the fast-moving world of education.
The heart of Croydon
Electric House is a landmark building in the centre of Croydon, part of a lively town that's fast becoming known for it's food markets, shops and nightlife. We are easily accessible to local buses, trams and within walking distance of East and West Croydon Stations.
Croydon is just 15 minutes from London Bridge, London Victoria and the Centre of London, while also being easily accessible to the South of England. Maps and travel.