Learning Disability Nursing - BSc (Hons)
Overview
A learning experience
Learning disability nurses enjoy rewarding careers enabling individuals with learning disabilities to live their lives to their full potential. Working across a variety of health and social care settings, you'll use specialist nursing skills to address health inequalities. Using person-centred practices and partnership working, you'll learn to assess and promote physical and mental health in people with learning disabilities.
You'll develop skills in working with people with autism and complex behaviours, working to break down barriers to full social inclusion. Learning on this course is grounded in a strong evidence base of up-to-date integrated health and social care models.
We also offer a variety of exciting placements in world-renowned hospitals and Trusts that will help you create a future career that's fulfilling both personally and professionally. Plus, success on this course makes you eligible to register as a learning disabilities nurse with the Nursing and Midwifery Council (NMC).
Why Learning Disability Nursing at LSBU?
Graduates of this course are eligible to register as a learning disabilities nurse with the Nursing and Midwifery Council.

You'll work in a variety of clinical settings such as NHS Trusts, community placements, independent sector and voluntary sector organisations.

Our affiliation with world-renowned hospitals and Trusts in London and the South East means we're industry relevant.

LSBU Nursing & Midwifery graduates are the highest paid amongst all London Modern university graduates, and fifth highest in the UK one year after graduating (DfE LEO data 2022).

Our heritage - LSBU has been developing, delivering and evaluating courses in the field of learning disability nursing for more than 20 years.
Mode

Duration

Start date

Application code

Application method

Mode

Full-time

Duration

3 years

Start date

September

Application code

B761

Application method

UCAS
Register your interest
A Level BBC/A*A* and 5 GCSEs including Maths and English at grade 4 or above (previously A*-C) or equivalent; or;
BTEC Extended Diploma DMM and 5 GCSEs including Maths and English at grade 4 or above (previously A*-C) or equivalent; or;
Access to HE Diploma in Nursing or similar with 15 Distinctions and 30 Merits at Level 3 and 15 Credits at Level 2; and GCSEs Maths and English grade 4 or above (previously A*-C) or equivalent; or;
Equivalent level 3 qualifications worth 112 UCAS points; and 5 GCSEs including Maths and English at grade 4 or above (previously A*-C) or equivalent.
Attributes and values
Nursing is a very competitive career and it is important you make a high quality application to us. Here are some tips on what attributes, skills and values we are ideally looking for in an LSBU nursing student:
Meet the required entry requirements for LSBU nursing courses
Has a good understanding of basic numeracy and literacy skills
Impeccable communication, caring and helping skills
Able to work as part of a team as well as independently
Reliable, patient and understanding
Motivated
Dedicated to a career in nursing and fully comprehends the responsibilities of the role
Personal qualities and values in line with those expected by the NHS constitution.
English language
Those whom English is not their first language must achieve a minimum score of 7.0 overall or equivalent, with not less than 7.0 in the listening and reading sections and not less than 7.0 in the writing and speaking sections for the International English Language Test Score (IELTS) at the time of application.
Foundation Year
If you have been out of study for a considerable amount of time or have slightly missed the entry requirements this course, you can take your first steps to becoming a registered practitioner with our Health and Social Care Foundation year. Boost your qualifications and confidence for further study with this one-year introductory course and on completion of this course you will be guaranteed entry on to one of our 13 health BSc pre-registration health and social care degrees. You might also want to consider our Nursing Associate Foundation Degree, which has slightly lower entry requirements and is an alternative route into a career in Nursing.
Advanced entry
If you have already completed some studies at another university, we may be able to consider you for advanced entry. Please see our advanced entry page for more information.
Course status
Tuition fees are subject to annual inflationary increases. Find out more about tuition fees
Full-time

BSc (Hons) Learning Disabilities Nursing (FT) - Year 1

UK fee:

£9250

International fee:

£

AOS/LSBU code:

5440

Session code:

1FS00

Total course fee:

UK:

£27750

International:

£0

BSc (Hons) Learning Disabilities Nursing (FT) - Year 2

UK fee:

£9250

International fee:

£

AOS/LSBU code:

5440

Session code:

2FS00

Total course fee:

UK:

£27750

International:

£0

BSc (Hons) Learning Disabilities Nursing (FT) - Year 3

UK fee:

£9250

International fee:

£

AOS/LSBU code:

5440

Session code:

3FS00

Total course fee:

UK:

£27750

International:

£0
The international fee for this course shows as "£0" because this course is not open to international students.
For more information, including how and when to pay, see our fees and funding section for undergraduate students.
Please check your fee status and whether you are considered a Home, EU or International student for fee-paying purposes and for our regulatory returns, by reading the UKCISA regulations.
See our Tuition Fees Regulations (PDF File 391 KB) and Refund Policy (PDF File 775 KB).
Possible fee changes
The University reserves the right to increase its fees in line with changes to legislation, regulation and any government guidance or decisions.
The fees for international students are reviewed annually and the University reserves the right to increase the tuition fees in line with the RPIX measure of inflation up to 4 per cent.
Scholarships
We offer several types of fee reduction through our scholarships and bursaries. Find the full list and other useful information on our scholarships page.
Home/EU applicants
Mode
Duration
Start date
Application code
Application method

Mode

Full-time

Duration

3 years

Start date

September

Application code

B761

Application method

UCAS
This course is not open to international students.
Please send your application through the Universities and Colleges Admissions Service (UCAS) using our institution code L75. UCAS is the organisation responsible for managing applications to higher education courses in the UK.
See our How to apply page for further details.
Choose your campus
On your UCAS application for an Adult Nursing course you will need to choose which LSBU campus you wish to study at: Southwark or Havering.
To study on Havering campus please put an H on your UCAS application.
Personal statement
See our top tips for writing your personal statement.
Interview
As part of the selection process you'll be expected to attend an MMI interview. Find out more.
Results
If you are unsuccessful in your application to LSBU for this year you cannot apply through UCAS Extra or Clearing. However you can apply for the following year. It is important that you read the comments in the results statement so that you are prepared for any other interviews you may have.
Accommodation
Once we have made you an offer, you can apply for accommodation. You can rent from LSBU and you'll deal directly with the university, not third party providers. That means we can guarantee you options to suit all budgets, with clear tenancy agreements and all-inclusive rents that include insurance for your personal belongings, internet access in each bedroom and on-site laundry facilities.
Or, if you'd rather rent privately, we can give you a list of landlords – just ask our Accommodation Service.
Read more about applying for accommodation at LSBU.
Finance
You don't need to wait for a confirmed place on a course to start applying for student finance. Read how to pay your fees as an undergraduate student.
Prepare to start
Disclosure Barring Service (DBS)
All pre-registration students need to be DBS cleared before going on placement. You'll need to have an enhanced DBS check even if you have had one before and will not be able to go on placement until this is complete.
The DBS process is not difficult but can take some time so it's best to get started as soon as you receive your email. You will receive the email during Summer 2023.
DBS update service
If you're part of the DBS update service, your subscription is up to date and you already have a DBS certificate, please bring in your original green DBS certificate for the document check. To take advantage of the update service, your certificate needs to be classified as 'Enhanced' and workforce must be listed as 'Adult and Child'. If you have any queries, please email us at hscdbsoh@lsbu.ac.uk.
How to complete your DBS
Our DBS supplier, Verifile, will send you an email with all the details you need to complete your DBS.
Verifile will give you instructions to log into their system and complete your personal details and information. To complete the process, you'll need your passport or driving licence and 5-year address history including dates when you moved in/out.
You can use your application number to track the progress of your DBS.
When you've finished, your Disclosure Statement will be mailed to the most recent address in your submission, so please make sure it's correct. We don't automatically receive a copy of this Statement, which is why we need you to bring it in as part of the next step.
Frequently asked questions
Document check
Once you have completed the online part of the DBS process, you will need to produce three accepted documents from this list (PDF File 248 KB) to be verified.
Occupational Health (OH)
An exciting part of many of our Health and Social Care courses is the opportunity to learn off-campus and work with patients, clients and/or service users. Before you start, we need to make sure that you have the correct levels of immunisations.
Questionnaire
Once you have enrolled, students will be asked to complete an occupational health check, the first part is completing an online questionnaire sent from our occupational health provider.
GP appointment
The second part of your occupational health check is to get any inoculations that you may need from your GP. When attending your GP appointment, please take printed copies of these two documents with you.
Vaccination Screening Advisory Letter (PDF File 126 KB)
GP Vaccination and Screening History (PDF File 117 KB)
Occupational Health appointment
After these steps are complete you will receive an email from OHWorks Ltd inviting you to attend an appointment on-campus with an Occupational Health Nurse. These appointments take place during the week and sometimes when your classes have already started.
The OH team have prepared this guide (PDF File 588 KB) which outlines what to expect at each stage. If you have queries or concerns about your Occupational Health clearance or inoculations please contact the Occupational Health team.
Frequently asked questions
Numeracy practice
Before starting your course, you may want to check or practice your numeracy skills. The National Numeracy Challenge is a free online tool that helps you learn, revise and quiz your essential numeracy skills. You'll also be able to get a certificate to show your efforts.
Enrolment and Welcome Week
Before you start your course we'll send you information on what you'll need to do before you arrive and during your first few days on campus. You can read about the process on our new students pages.
Uniforms
Most placements and some practical sessions in our skills laboratories will require you to wear a uniform and name badge. You will be measured for uniforms specific to your course as part of your Welcome Week activities after enrolment. In the meantime, we have prepared answers to frequently asked questions that you might find useful.
Frequently asked questions
Practice placements
Most health and social care courses' practice placements will operate outside normal working hours e.g. evenings, nights, weekends and bank holidays.
Holidays
Your holiday periods will not follow the normal University timetable because of placements. You'll receive more details once you start your course.
For this course, we've responded to best practice guidance and changing service demand, and developed an innovative and contemporary course of study, leading to a Registered Nurses Learning Disability (RNLD) nursing qualification.
The course focuses on theories of learning disability nursing and practice, healthcare planning and assessment, and enabling practitioners to be able to support people with learning disabilities of any age. The course has a holistic focus, taking into account physical, mental, emotional, spiritual and cultural wellbeing.
You'll have the opportunity to gain knowledge and develop sound communication, interpersonal and therapeutic intervention skills and become fully equipped to meet the additional requirements of patients with more complex needs such as dual diagnosis and multiple and profound disability.
Some compulsory skills sessions may take place in the evening.
Year 1
Concepts of inter-professional and collaborative practice
This module introduces the place and value of inter-professional and collaborative working in health and social care delivery. The module aims to support the development of the necessary communication, personal, partnership working and reflective practice skills required to meet the needs of clients/carers and diverse populations who are at the centre of inter-professional health and social care delivery. You'll work collaboratively on-line to explore and develop understanding of the purpose, scope and range of inter-professional and collaborative working.
Introducing evidence-based practice in learning disability nursing
This module introduces the nature of evidence in health and social care and the importance of evidence-based practice for people with learning disabilities and their identified circles of support. You'll develop skills in accessing evidence, gain familiarity with the library, including use of electronic databases, and learn how to use the university's referencing system for your material. You'll learn key terms relating to research and evidence-based practice and be introduced to an evidence-based practice model. The module also sets out the context for the conduct of health and social care research, including funding and ethical aspects.
Essentials of biosciences for health
The module provides understanding of the structure of the body's' systems, their function and how the human body maintains health. As the structure of organs and body systems is closely linked to their function the two sciences of anatomy and physiology cannot be separated as structure determines the functions each organ or system can perform. This will form a basis for future learning and application. It has been designed to run across the whole year to ensure consistency and application as students experience a variety of practice areas.
Contexts and concepts in learning disabilities
This module will explore the past, present and future contexts of life for people with learning disabilities and the role of learning disability nursing. The module provides the foundation for working with people who have a learning disability in a range of settings, across the lifespan. Historical factors that have influenced and shaped current practice will be highlighted. You'll gain insight into the pathways which have influenced current legislation, social policies, ethical stance, and approaches to health and disability.
Practice skills for learning disabilities nursing
In this module, you'll focus on understanding and exploring the clinical practice skills required for the role of the learning disability nurse working across the contexts where the care and support of people with learning disabilities is delivered. The module considers the lifespan approach to bio-psycho-social human development, health and wellbeing when considering the clinical practice skills required to adequately provide safe and effective health care to people with learning disabilities. You'll develop skills in recognising deterioration in mental and physical health and will develop specialist communication skills.
Year 2
Inter-professional learning in practice
This module builds upon the Concepts of inter-professional learning and collaborative practice gained in year one of the programme and expands to look at the environment, teamwork and collaboration. It will promote the exploration of inter-professional practice in the clinical situation working with peers and health consumers.
Appraising evidence-based practice in learning disability nursing
This module considers how research questions are generated from practice with application to Learning Disability Nursing. The steps in conducting research and audit and the main research methods in health and social care are explained and associated ethical aspects are discussed. Methods of analysing and presenting different types of research data are introduced. The rationale for appraising research is considered and critical appraisal tools are reviewed. The module equips Learning Disability Nursing Students with the core skills and understanding to appraise evidence and assess its appropriateness to be implemented into practice.
Contemporary issues in learning disability nursing
In this module you'll have the opportunity to investigate and participate in informed debate around the pertinent trends, latest evidence, political directives and health and social care challenges, as they emerge, so that people with learning disabilities are 'treated the same as everyone else (even when they have to change things to make this happen').
Applied physiology across the lifespan
This module encompasses the growth and development of people with learning disabilities and builds knowledge of applied physiology in relation to complex health needs. There will be a range of practice experiences in year 2 and 3 of the programme. You'll utilise a `hub and spoke` model in which the hub is the main focus of the practice learning whilst other learning opportunities are also accessed e.g. visits, shadowing activities, time in other related services. In year 2 of the programme, you'll have had three learning disability nursing practice experiences of 24 weeks in total. As you progress through these practice learning experiences, you're required to develop and demonstrate skills in assessment (including risk), planning care and making simple evidence-based interventions.
Specialist interventions in learning disability nursing
This module will build on your knowledge of the range of issues that affect individuals who have a learning disability, offering opportunities to explore evidence-based supports and interventions to meet the needs of this group. The module will facilitate the application of contemporary theory to practice, developing your ability to find and apply relevant research. This module will also enhance communication skills to work in partnership with individuals with learning disabilities, their identified circle of support and the wider multidisciplinary team, in order to best meet the needs of those they are supporting in the practice settings.
Year 3
Improving quality, change management and leadership
This module will explore leadership, quality improvement and change within organisations from an inter-professional perspective. The module looks at a strategic, evidence-based approach to change management in a range of environments, integrating the perspectives of service users.
Implementing evidence-based practice in learning disability nursing
In this module you'll focus on a topic relevant to your practice experience and will examine underpinning evidence, identifying limitations and drawing conclusions. You'll examine evidence-based practice models and analyse factors that influence the implementation of best evidence in practice. You'll reflect on how implementing best evidence affects the experiences of people with learning disabilities and their identified circles of support.
Emerging trends in learning disabilities
This module focuses on new and developing trends in four areas of learning disability practice. Following a short series of introductory sessions, you'll be able to choose student led seminars that focus on community learning disability nursing, mental health in learning disability nursing, forensic services or social enterprise. You'll choose your seminar based on your intended first destination to improve your employability.
Complexity in the world of people with learning disabilities
In this module you'll gain in-depth knowledge of underlying causal conditions, physical and mental health conditions and related behavioural phenotypes. There is a critical focus on pharmacology and medicine optimisation, and you'll develop the specialist knowledge to choose and implement appropriate and effective specialist interventions.
Promoting self-determination and inclusion
In this module you'll present issues that relate to individuals and families with whom you have worked with in the practice setting and will work in small groups to develop a campaign on relevant issues. This module provides you with advanced knowledge and skills to challenge poor practice and to promote person-centredness at all levels of support for people with learning disabilities.
Careers
Employability Service
At LSBU, we want to set you up for a successful career. During your studies – and for two years after you graduate – you'll have access to our Employability Service, which includes:
An online board where you can see a wide range of placements: part-time, full-time or voluntary. You can also drop in to see our Job Shop advisers, who are always available to help you take the next step in your search.
Our Careers Gym offering group workshops on CVs, interview techniques and finding work experience, as well as regular presentations from employers across a range of sectors.
Our Student Enterprise team can also help you start your own business and develop valuable entrepreneurial skills.
Our vocational approach to teaching means you'll develop impeccable communication, interpersonal and therapeutic intervention skills. These will prepare you for a career in a range of learning disability nursing opportunities across many different settings – including the NHS, independent and voluntary sectors. And if you successfully complete the course, you'll have the requirements to register with the Nursing and Midwifery Council (NMC) as a registered Nurse - Learning Disabilities (RNLD).
Your day-to-day duties could include leading activities that promote health, well-being and independence - giving practical help and encouragement with everything from personal hygiene to finding a job. With experience, there are many opportunities for specialising as your career progresses, into areas such as health management, specialist activities, supported living management, research or nurse education.
And as a graduate from this course, you'll be able to apply for further study at postgraduate level. You can find out more about professional development courses available through our online CPPD prospectus.
The course is linked to the Nursing and Midwifery Council which regulates nurses and midwives in England, Wales, Scotland, Northern Ireland and the Islands.
---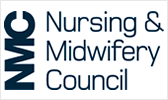 The Nursing and Midwifery Council regulates nurses and midwives in England, Wales, Scotland, Northern Ireland and the Islands.
---
Placements
During the course you'll spend 50% of your time involved in academic study and 50% in clinical practice, within a broad variety of healthcare settings. A clinical practice placement allows you to put theory into practice by working with a range of health professionals in clinical situations to develop the skills, knowledge and experience required to become a competent nurse. It can be difficult at first but practice learning is one of the most interesting and exciting aspects of learning to be a nurse.
Clinical settings
At LSBU, you'll experience a variety of health and other appropriate care settings across the life span from new born to end of life care in practice areas such as NHS Trusts, community placements, schools, independent sector and voluntary sector organisations. As an Learning Disability Nurse, it is important that you understand the lives of people who live with learning disabilities from the inside, and we aim to reflect this in the breadth of your placements.
Placements are spread over the three years:
Year 1
Your year one placements are designed to introduce you to working in a multi-disciplinary team as a professional and to develop essential care and basic assessment skills and learn about the specialist role of a learning disability nurse. You will be expected to complete an episode of care perhaps documenting a patient's journey through an episode of ill health and reflecting on the experience.
Year 2
Your year 2 clinical placements will build on the experience gained from year one and you will start to take on more responsibility, progressing your clinical reasoning skills – this means making beginning to engage in decision making, based upon clinical observations and the evidence based knowledge that you have gained through University teaching.
Year 3
During your final year, you will require less supervision and will be responsible for maintaining a small caseload (with supervision) making confident, and person centred proactive decisions to support their well being
Whilst in clinical placement we'll ensure that our nursing students receive continuous support and guidance from dedicated practice supervisors and a practice assessor. Each placement is allocated a link lecturer from the university, who acts as the academic assessor for placements and liaises with the student during practice placement.
Teaching and Assessment
Percentage of time spent in different learning activities

| | Lectures and seminars | Self-directed study | Work-based placements |
| --- | --- | --- | --- |
| Year 1 | 14% | 43% | 43% |
| Year 2 | 15% | 44% | 41% |
| Year 3 | 16% | 46% | 38% |
Assessments
Academic assessment methods are specified in each module descriptor with details in the individual module guides are designed to cover the module and course learning outcomes. These are mapped to the professional standards as outlined in the NMC Standards for preregistration nursing education and will be assessed through coursework and/or clinical competencies and essential skills.
Practice Assessment will take place through:
The Practice Assessment Document, achievement of identified competencies related to the field of practice at designated level.
Continuous reflective practice using reflective accounts to build evidence that supports decisions making, including the use of supporting research.
Regular feedback from service users (including parents and their families).