Acting and Performance - BA (Hons)
Overview
Conservatoire-style training, in the heart of London
The BA Acting and Performance at LSBU offers conservatoire-style training in the heart of London, developing the next generation of skilled, creative, 'industry-ready' actors, performers, directors and theatre makers.
You will study, learn and train with leading industry professionals in the heart of London's cultural quarter working in close proximity to, and with, some of the world's most respected theatres and companies.
As a student of the BA Acting and Performance, you will undertake an intensive conservatoire style training focusing on specialist stage and screen acting techniques combined with creative composition and theatre-making strategies designed to develop you as a highly flexible performer ready for the demands of this challenging industry.
Acting students study weekly text, movement and voice classes throughout their first year. Under the direction of our professional voice coaches all students will be trained in the acclaimed Estill Voice Training ® model (EVT) pioneered by Jo Estill. EVT is widely recognised throughout the industry as the gold standard of voice training.
Your acting skills will be applied to a series of professional-style briefs including scene studies and small and large-scale productions allowing you to showcase your work regularly throughout the course. You will be taught by industry and academic practitioners delivering the best contemporary acting training methods whilst simultaneously developing your ability to make your own original theatre work, creating a portfolio of flexible skills and training fully suited to the professional, creative world of tomorrow.
LSBU Acting and Performance students are eligible to join Spotlight in the first term of their final year. You will be entitled to two full years of discounted Graduate Spotlight membership. A Spotlight Graduate membership is the stamp of professionalism and puts you in the best position to promote yourself to the industry as you complete your training.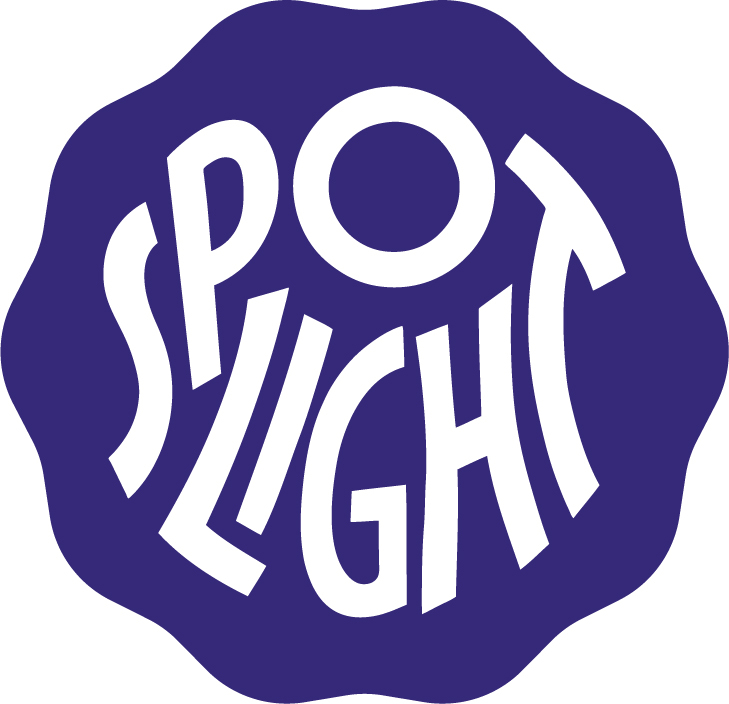 ---
Drama showcase
A snapshot of our fantastic student performances across a range of shows from the past year.
Why study Acting and Performance at LSBU?
97% of students feel that teaching staff made the subject engaging. (National Student Survey 2023)

LSBU Student Theatre Company: You'll take part in a full season of theatre working exclusively with theatre professionals including directors, performers and theatre companies.

Creative partnership with a professional company in residence such as Frantic Assembly: Known for their high-octane, physical theatre productions. The company in residence will work with you to deliver intense workshops sharing their expertise with you.

The Edric Theatre is a dedicated performance and rehearsal space with a 90-seat capacity, plus a 30-seat studio and backstage facilities.

Take full advantage of the proximity to London's theatres by attending professional workshops, gaining temporary employment and answering casting calls.

We are also proud to have David Oyelewo OBE (Selma, Les Miserables, A United Kingdom) as our honorary doctor and Associate Artist.
Mode

Duration

Start date

Application code

Application method

Mode

Full-time

Duration

3 years

Start date

September

Application code

W410

Application method

UCAS
Register your interest
112 UCAS points
Or equivalent level 3 qualifications.
If you do not meet the entry criteria above we also review any previous skills, knowledge or experience you have gained outside of your education and are happy to talk through any extenuating circumstances you feel relevant.
Visit UCAS for guidance on the tariff.
Missing English and Maths qualifications?
If you do not have the required English and Maths qualifications needed to satisfy the entry requirements for this programme, we have courses available at our partner College that you can take to upskill in these areas. Find out more at Southbank College site.
Advanced entry
If you have already completed some studies at another university, we may be able to consider you for advanced entry. Please see our advanced entry page for more information.
Course status
Tuition fees are subject to annual inflationary increases. Find out more about tuition fees for Undergraduate or Postgraduate courses.
Full-time

BA (Hons) Acting and Performance (FT) - Year 1

UK fee:

£9250

International fee:

£14900

AOS/LSBU code:

5674

Session code:

1FS00

Total course fee:

UK:

£27750

International:

£44700

BA (Hons) Acting and Performance (FT) - Year 2

UK fee:

£9250

International fee:

£14900

AOS/LSBU code:

5674

Session code:

2FS00

Total course fee:

UK:

£27750

International:

£44700

BA (Hons) Acting and Performance (FT) - Year 3

UK fee:

£9250

International fee:

£14900

AOS/LSBU code:

5674

Session code:

3FS00

Total course fee:

UK:

£27750

International:

£44700
For more information, including how and when to pay, see our fees and funding section for undergraduate students.
Please check your fee status and whether you are considered a Home, EU or International student for fee-paying purposes and for our regulatory returns, by reading the UKCISA regulations.
See our Tuition Fees Regulations (PDF File 391 KB) and Refund Policy (PDF File 775 KB).
Possible fee changes
The University reserves the right to increase its fees in line with changes to legislation, regulation and any government guidance or decisions.
The fees for international students are reviewed annually and the University reserves the right to increase the tuition fees in line with the RPIX measure of inflation up to 4 per cent.
Scholarships
We offer several types of fee reduction through our scholarships and bursaries. Find the full list and other useful information on our scholarships page.
International students
The course is not currently open to international students.
International (non Home) applicants should follow our international how to apply guide.
Home
Mode
Duration
Start date
Application code
Application method

Mode

Full-time

Duration

3 years

Start date

September

Application code

W410

Application method

UCAS
Accommodation
Once we have made you an offer, you can apply for accommodation. You can rent from LSBU and you'll deal directly with the university, not third party providers. That means we can guarantee you options to suit all budgets, with clear tenancy agreements and all-inclusive rents that include insurance for your personal belongings, internet access in each bedroom and on-site laundry facilities.
Or, if you'd rather rent privately, we can give you a list of landlords – just ask our Accommodation Service.
Read more about applying for accommodation at LSBU.
Finance
You don't need to wait for a confirmed place on a course to start applying for student finance. Read how to pay your fees as an undergraduate student.
Prepare to start
Applicant events
After you've received your offer we'll send you emails about events we run to help you prepare for your course.
Enrolment
Before you start your course we'll send you information on what you'll need to do before you arrive and during your first few days on campus. You can read about the process on our Enrolment pages.
Preparatory reading list
A reading and preparation list is available in the summer before the first semester.
Your training on the BA Acting and Performance begins with weekly vocal and movement technique classes throughout your first year, developing your skills ready to apply these to professionally directed productions in years 2 and 3.
Year 1
In your first year you will have foundational training in:
Systems of rehearsal
A module running throughout the year focusing on exploring and applying key rehearsal techniques and methods from practitioners such as Meisner, Chekhov, Stanislavski and Laban.
Scene study
This module applies the techniques learned in Systems of Rehearsal and Voice and Movement Studies in the context of a traditional conservatoire-style scene study where you develop expressive characterisation and interpretative skills applied to a classic or contemporary text.
Play in production
You will rehearse and perform in your first practitioner directed production, applying the skills and techniques learned in the Voice, Movement and Scene Study modules.
The Actor as Performer
In this module you will encounter the creative strategies essential to your individual artistic practice and developing your understanding of your own potential as a creator, maker and performer.
The Ensemble Performer
In this module you will study a range of physical theatre practices from around the world focusing on how the performer's body creates dynamic, impactful performance work.
Year 2
In your second year you will take part in a series of industry directed residencies and production.
Professional production
You will work as an ensemble company in an externally facing production directed by an experienced professional theatre director.
Company in residence
Take part in an intensive artistic residency with a theatre company such as Frantic Assembly leading to a performance of your work.
You can also choose optional modules in:
Acting and dramaturgy
Extend the acting techniques encountered in the first year by applying them to character creation, improvisation and development of performance material
Writing and dramaturgy
Learn how to analyse and evaluate playscripts as well as beginning to work on your own dramatic writing.
Participatory performance
This module focuses on the contemporary practice of many theatre makers of engaging audiences directly in performance.
Acting for screen
This module introduces students to the specific skills required for acting to camera including rehearsing key techniques such as MCUs, master-shots and POVs using industry TV and film scripts.
Advanced acting study
Further develop and enhance your acting technique by working on challenging, heightened and non-naturalistic texts.
Body and performance
Developing advanced movement and physical theatre skills and knowledge of specialised, Grotowski-based training practices for actors.
Directing actors
Assist a practitioner director on a play in production and develop your understanding of how to run a rehearsal room and work with actors to build a safe, creative environment. (Not available to all students).
Immersive performance
You will be introduced to key concepts and practical tools for making immersive performance focusing on the practice of specific artists and companies such as Punchdrunk and Dream Think Speak.
Multimedia performance
Explore the impact of new, digital technologies on live and mediated performance and create your own piece of multimedia theatre.
Year 3
In your final year of study you will focus on developing your portfolio and refining your craft and artistic practice.
Professional toolkit
This core module equips you with the practical, employability skills you will need to enter the professional world on graduating. It provides you with a personal 'toolkit' for a working life in the creative industries.
You can then take options in:
Classical acting
Extend and further develop your acting technique by developing skills in delivering classical verse drama and preparing a professional audition piece.
Advanced Screen Acting
Develop the skills from Acting for Screen I by focusing on professional and industry-led studio performance in our fully-equipped green screen Film Studio. Learn the art of self-taping and develop an industry focused show-reel.
Directing project
This module will be available to a small number of students who have sufficient previous experience and are focused on pursuing directing as a career.
The practice of adaptation
Extend your creative devising and compositional skills learning methodologies for adapting a classic text for contemporary performance
Small-scale performance
Add this essential tool to your skills portfolio and learn how to make performance for one or two performers based on autobiography, reminiscence and lived experiences.
Interactive technologies
Extend the practice you explored in Multimedia Performance by applying digital immersive technologies for performance, installation and art to your own, original theatre project.
Your final semester will be focused entirely on developing your showcase project in acting, directing, writing or multimedia, immersive or physical theatre performance. This project will be supervised by a member of the academic team with their own industry practice and will allow you to prepare a significant piece of work to launch you into the industry on graduation.
Voice training

Over the three years you spend at LSBU you will learn the full content of the renowned Estill Voice Training ® Level 1 and Level 2 courses. There will also be an option in final year to focus on attaining an Estill Figure Proficiency certificate (EFP) which, if you choose to, can be used as the first step towards teaching Estill Voice Training ® to others. Jo Estill's model is internationally recognised and is increasingly taught in UK drama schools.
Level 1: Figures for Voice™ teaches the tools of the craft to add strength, clarity and stamina to your voice. Students will learn to control the 13 vocal structures that influence voice quality.
Level 2: Figure Combinations for Six Voice Qualities™ used for both the speaking and singing voice and offer a clear understanding of the voice's limitless possibilities, along with how to keep it vibrant and healthy.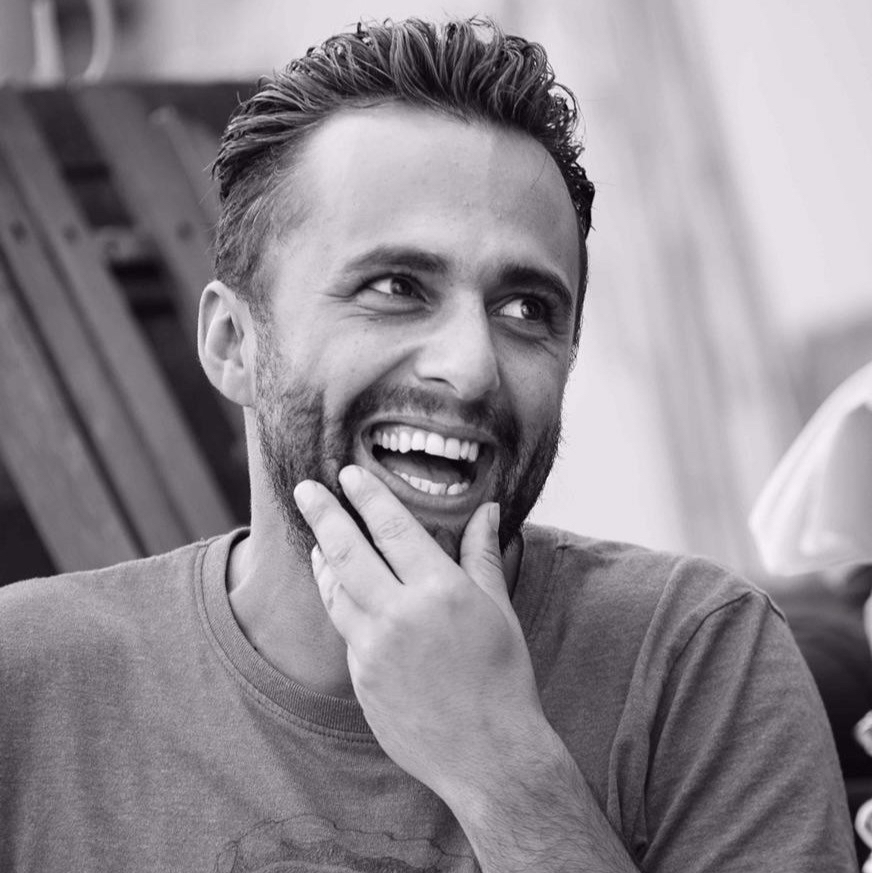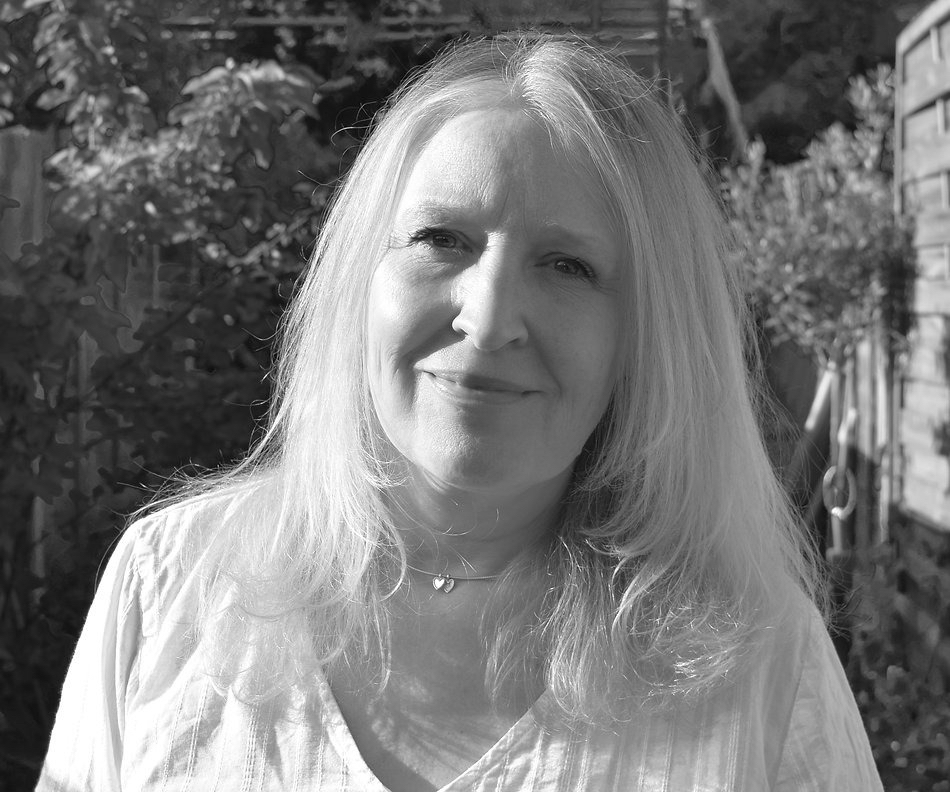 Our company voice coaches are qualified Estill Master Trainers who will work with you in this exciting method of vocal training being widely adopted by the conservatoire. They are: Aimée Leonard - Estill Master Trainer (EMT) and Dom Coyote - Estill Master Trainer (EMT).
Careers
Employability Service
At LSBU, we want to set you up for a successful career. During your studies – and for two years after you graduate – you'll have access to our Employability Service, which includes:
An online board where you can see a wide range of placements: part-time, full-time or voluntary. You can also drop in to see our Job Shop advisers, who are always available to help you take the next step in your search.
Our Careers Gym offering group workshops on CVs, interview techniques and finding work experience, as well as regular presentations from employers across a range of sectors.
Our Student Enterprise team can also help you start your own business and develop valuable entrepreneurial skills.
Students from our courses have gone on to act in films, TV and theatre as well as producing, directing, stage-managing, writing and performing their own work.
A significant number of students have established their own theatre companies on graduation and used their final showcase to tour to small-scale theatre venues and festivals such as Latitude or the Edinburgh Fringe
Recent graduates have worked at:
The Royal National Theatre
Netflix TV
The Trafalgar Studios, London
Oxygen Films on Amazon Prime
Films – e.g. The Mummy
Mary Portas Productions
The Vaults Festival
The Brighton Fringe Festival
Maverick Theatre
Three Trees Theatre
The Tral
The MAC – Belfast
The Bush Theatre, London
Soho Theatre – London
Many graduates also choose to go on to further study or training at conservatoires such as East 15, Drama Centre, Mountview. Students have also gone on to train as Drama therapists and teachers as well as creative producers and stage managers
We offer an MA in Creative Performance Practice at LSBU for students interested in continuing their theatre-making training in partnership with The Lyric Hammersmith.
We have ongoing partnerships with a range of theatre companies including
The Lyric Hammersmith
Southwark Playhouse
The New York Theatre Workshop
Frantic Assembly
Au Brana, France
Camden People's Theatre
Ryerson School of Performance, Toronto
The International Youth Arts Festival
Transforming Arts Institute, Madrid
Little Bulb Theatre
Fast Familiar Theatre
Recent guest lectures include:
Award-winning theatre maker, Tim Crouch
Artistic Director Hackney Empire, Yamin Choudhury
Neil Darlison. Director of Theatre Arts Council UK
Tarek Iskancer Artistic Director Battersea Arts Centre
We are also proud to have David Oyelewo OBE (Selma, Les Miserables, A United Kingdom) as our honorary doctor and Associate Artist.
Teaching and Assessment
All lecturers have worked and trained in the theatre industry and bring a huge wealth of professional expertise and experience to their teaching on the course. This is underpinned by a strong commitment to the quality of teaching delivery led by Professor Gill Foster who was awarded a National Teaching Fellowship in 2018.
Students are taught in small and large-group rehearsals and practical acting workshops in our theatre, rehearsal studios and film studio. Practical acting training is delivered through weekly voice and movement technique classes. All students also have a personal tutor with whom they meet regularly to review their progress and discuss their learning experience
At LSBU you will work in industry standard facilities. The Edric Theatre and Studios is at the heart of our Southwark campus in SE1 and comprises a mainstage and studio theatre together with a suite of fully equipped, dance-drama rehearsal studios. In addition, you will have access to the mulit million pound Elephant Studios at LSBU with a professional green-screen Film Studio, Sound Labs, Photographic Studios and fully equipped Recording Studios.
However, the learning experience won't stop there. You'll also benefit from the advantages of learning in a wider University environment allowing you to get the best of both worlds. All our students take part in our extensive enhancement programme which involves guest lectures, industry employment symposia, subsidised theatre visits. Students are also able to meet and work with students in other, related disciplines such as Film, Music and Sound Design, Photography and Journalism. These collaborations mean that you can experiment in applying your own acting or production skills in different and creative ways, learning how to generate your unique skills profile ready for entry into the professional world on graduation.
This course is entirely assessed by practical skills assessments and coursework.
Contact information
Course Enquiries - UK
Tel: 0207 815 7500
Chat with a course student