Patryk Czokow - BSc (Hons) Economics with Finance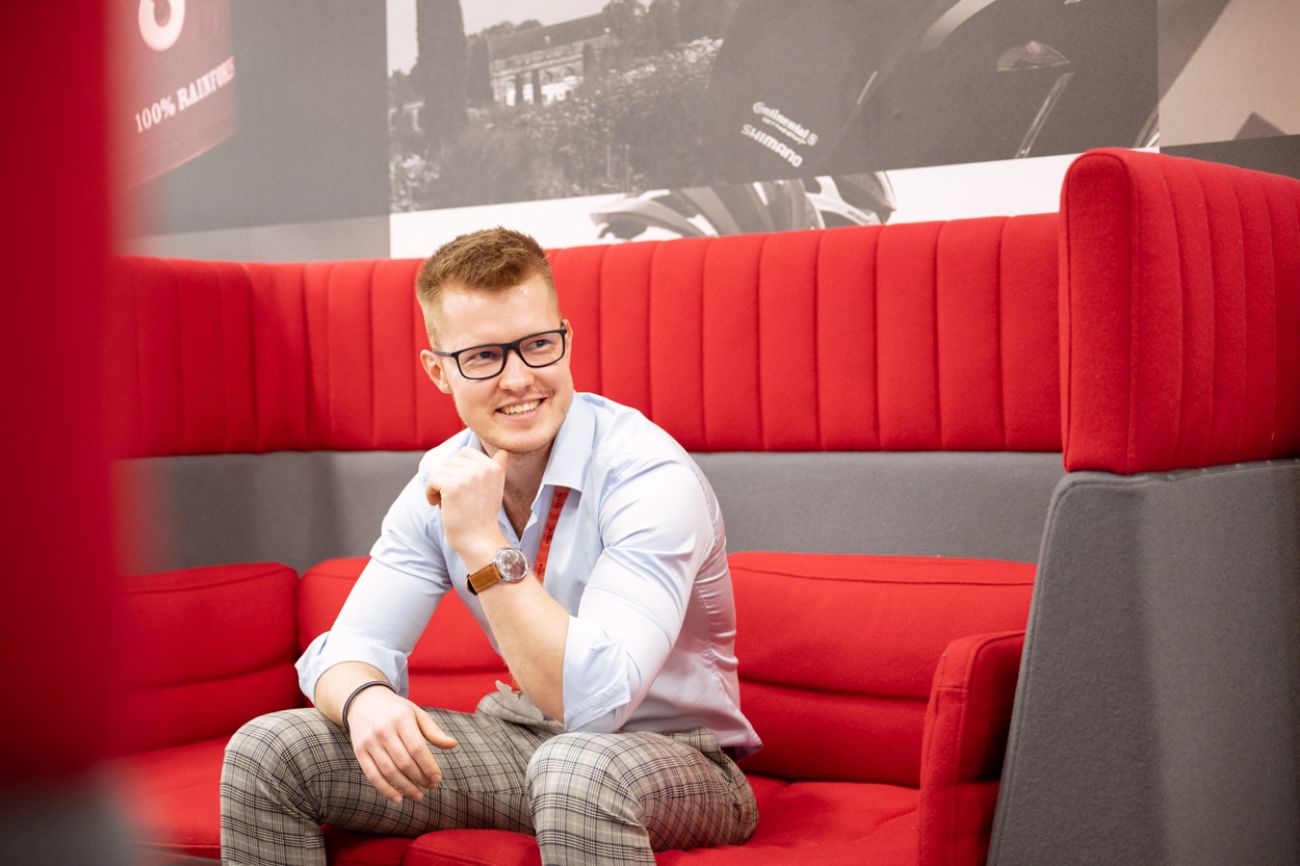 Where are you from and which course did you choose to study? 
I am originally from a small city in Poland, and four years ago, I made my decision to come to the UK to study Economics with Finance. Prior to deciding to study abroad, I researched a number of universities, and I chose to study at LSBU because it was known for its strong emphasis on practical education and industry engagement. The LSBU Business School also held a strong position in various rankings. Plus, being located right in the heart of London was a major bonus that I really appreciated.
Cultural surprises. 
As a Polish student, I was surprised by the incredible diversity within the LSBU community. I had the chance to interact with students from various cultural backgrounds, each with their own unique perspectives and traditions. Moreover, I was pleasantly surprised by the international student support at LSBU. Especially during my first year, I received a lot of support and guidance from the university's staff and lecturers.
Putting my experience to good use 
What I liked the most about my course in Economics with Finance was the support and accessibility of the tutors. Lecturers have played a crucial role in my academic journey by being readily available to answer any questions and concerns that I had. What I also really appreciated about my course was the CIMA accreditation. The fact that my programme was CIMA-accredited provided me with valuable exemptions in my current studies to become a certified chartered accountant.
Your current role and what it's like
After graduating from the university, I was fortunate enough to secure a position in the Finance Graduate Programme at Costa Coffee. This program offers three distinct placements within the finance department and supports in pursuing professional qualifications such as CIMA or ACCA. Currently, I am working as a finance analyst in the Retail Finance Team. One of the aspects I appreciate most about this graduate programme is its structured format. Three different rotations within the business give you a broad view of the industry and give you an opportunity to find out what you really enjoy doing, as this is something that a lot of young professionals struggle with at the beginning of their careers.
More than just a degree? 
Unfortunately, I was unable to secure a placement year, which was particularly challenging for me due to the pandemic. However, I have observed from my colleagues at LSBU that a placement year provides an excellent opportunity to boost your experience and employability in the industry. Despite not having any prior professional experience, I managed to demonstrate my potential to the employer. I hope to serve as an example to other students that it is possible to secure a role even without previous experience.
What advice would you give to people thinking about studying at LSBU? 
I would encourage students to make the best of their time at the university by taking part in as many additional activities and events as they possibly can. I would suggest that they engage with tutors, ask questions and just be curious. The accessible and supportive nature of LSBU's tutors creates an excellent opportunity to seek guidance. Additionally, I would highlight the significance of building a strong network of friends during their time at LSBU. These connections can foster collaborative opportunities and open doors to potential professional endeavours.