Hrithik Jain - MSc Electrical and Electronic Engineering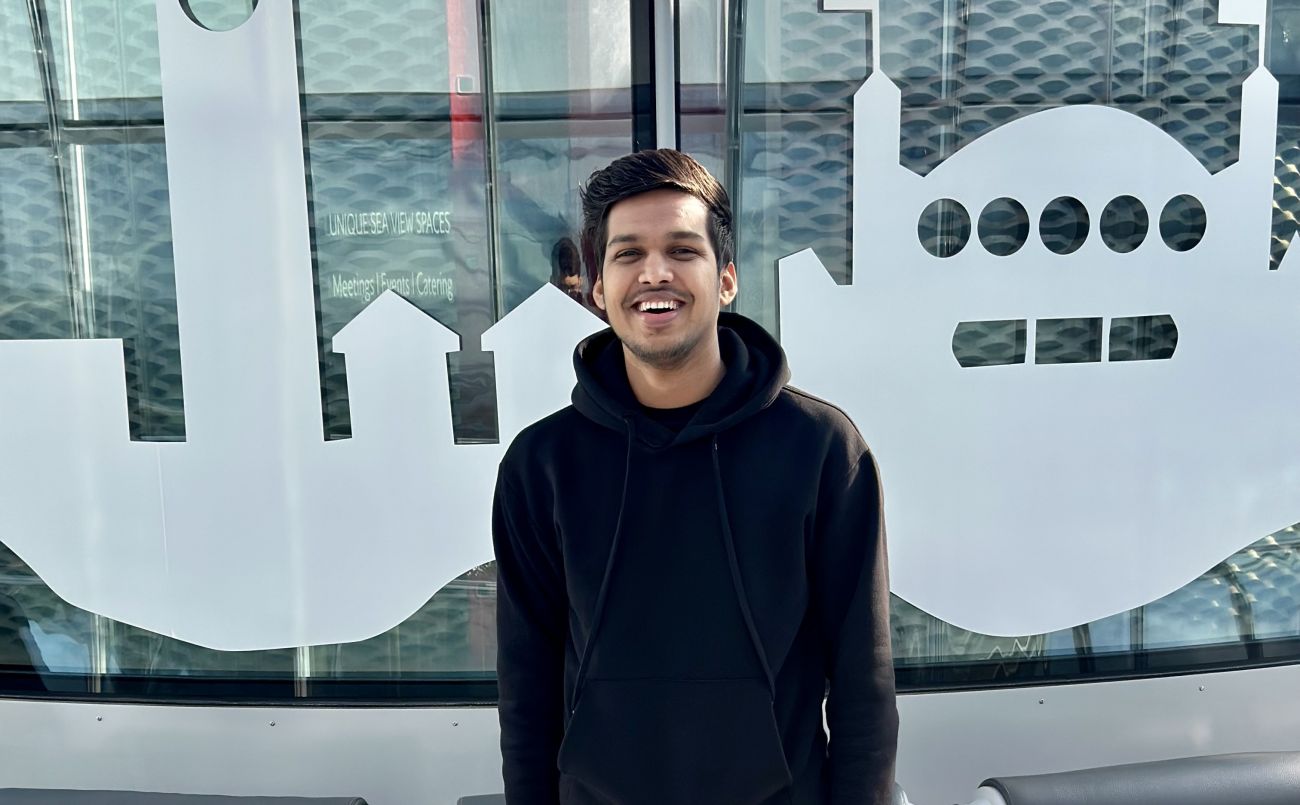 Why did you choose to study MSc Electrical and Electronic Engineering?
My decision to pursue a Master's in Electrical and Electronic Engineering was primarily driven by my passion for continuous learning and my desire to expand my knowledge in this field.
What motivated your decision to study the subject at London South Bank University (LSBU)?
It's one of the top-ranked universities in London. The advantageous location in the heart of the city, the course modules offered, and the tuition fees made LSBU stand out. Although I considered other universities, LSBU was the clear winner, aligning perfectly with my requirements.
What are your top 3 highlights of the programme so far?
Exceptional professors such as Dr. Sevan Harput, Professor Sandra Dudley-McEvoy and Professor Hari Upadhyaya have made learning engaging and inspirational. Engaging in extracurricular activities like the robotics competition was exhilarating, leading to personal recognition from the Dean of Engineering.
The hands-on experiences in the instrumentation and design module, involving soldering and microcontroller work, were equally captivating.
What are the course facilities like?
As part of my dissertation research in solar technology and renewable energy (topics which fascinate me), I discovered LSBU's research labs supervised by Dr. Tariq Sajjad. The labs specialise in fabricating 3rd generation solar cells such as perovskites and organic solar cells. Despite having limited knowledge in these areas, I was drawn to the idea of experimenting with them.
As I near the completion of my dissertation on organic solar cells, I can confidently say that LSBU houses some of the finest, state-of-the-art labs dedicated to solar cell research. While my description may sound understated, witnessing their impressive clean room equipment - including glove boxes, spin coaters, and evaporators, to name just a few - is truly awe-inspiring.
Having the opportunity to work with these advanced tools has been an exhilarating and educational experience.
Moreover, it's worth noting that LSBU boasts a range of similarly advanced labs across various engineering departments, further validating the exceptional engineering education provided.

What are your current career goals and how will studying at LSBU help you achieve them?
I aspire to establish myself in the industrial electronics sector. Pursuing an MSc in EEE at LSBU will significantly contribute to achieving this objective. The program has not only enriched my knowledge and skills but has also honed my professionalism, English proficiency, and writing capabilities. I have also got a distinct advantage from actively participating as a course representative and engaging in course board meetings.
How has studying in London helped your studies?
Studying in London has provided me with international exposure. The vibrant city allowed me to interact with individuals from diverse backgrounds, fostering cross-cultural interactions and improving my language and professional skills.
What support has LSBU offered to you during your studies?
LSBU has outstanding facilities, including high-tech PCs, a 24/7 library, and access to various labs. I also took a SPLD screening test which helped confirm that I did not have dyslexia. The availability of these services has been truly commendable.