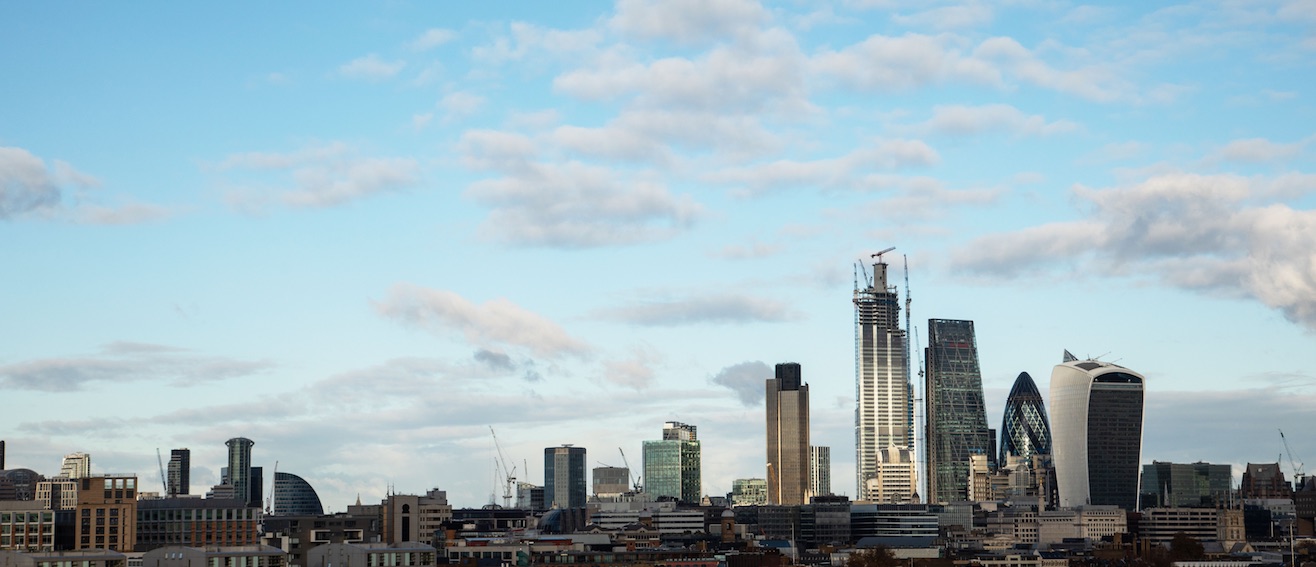 About Sustainability at LSBU
About Sustainability at LSBU
Like our teaching and research, LSBU's sustainability goals go beyond theory
Sustainability is something integral to how we operate at LSBU. We know it's vitally important both to the planet and our society, as well as our current and future students. We want to be a brand that not only promises, but that delivers in the climate change battle, whilst striving to address social shortfalls felt within the diverse society we represent.
We already have a number of projects underway, but moving forwards, we will strive to make our future and your university even more sustainable.
What does sustainability mean to us?
Being sustainable means protecting our environment, uplifting social standards for everyone and contributing towards a healthy economy; it is about protecting your future – and this is not just for show or for a limited time – this is forever. We aim to steadily reduce carbon emissions every year because we know the future of our planet is as important to you as it is to us. We also promise to support social mobility, reduce inequalities and improve health and wellbeing through sustainable action and the curriculum we teach.
What have we achieved?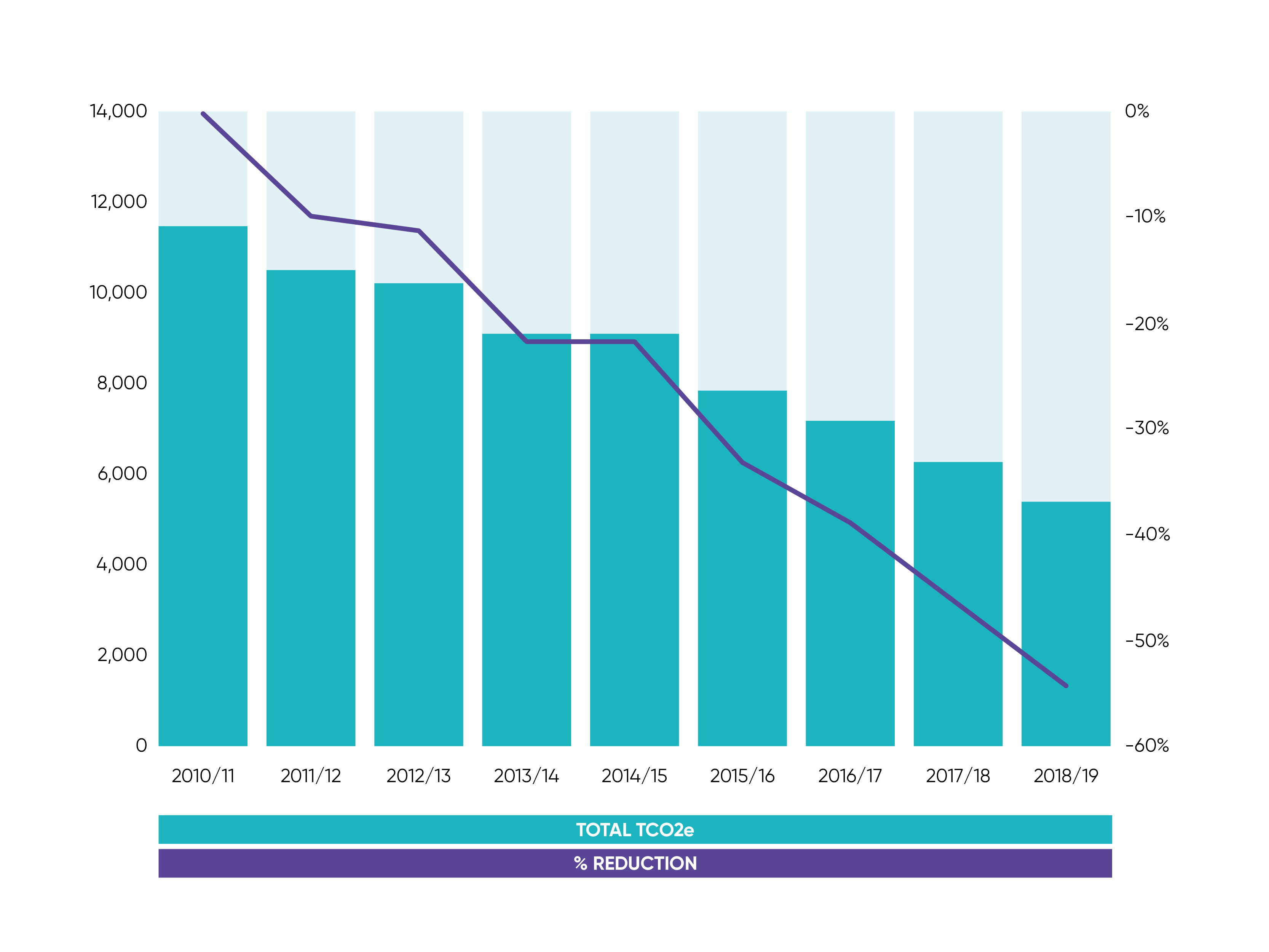 Whilst climate and environmental awareness gathers pace, LSBU has long been committed to reducing its carbon emissions. In September 2010 LSBU (with HEFCE), committed to reducing CO2e for scope 1 & 2 emissions by 35% by 2020, against a 2009/10 baseline of 11,694 tCO2e.
This 35% reduction target was achieved in 2017. New absolute and intensity carbon reduction targets were formulated and agreed in 2017. In line with the UK government's ambitions to reduce carbon emissions by 80% by 2050 (later to be revised to "Zero Carbon 2050"), LSBU revised its reduction targets to 50% by 2020. The graph above shows the significant tCO2e reductions being achieved during this period.
Put simply - we've reduced our carbon emissions every year for the best part of 10 years, and we don't plan to stop.
The Times Higher Education University Impact Ranking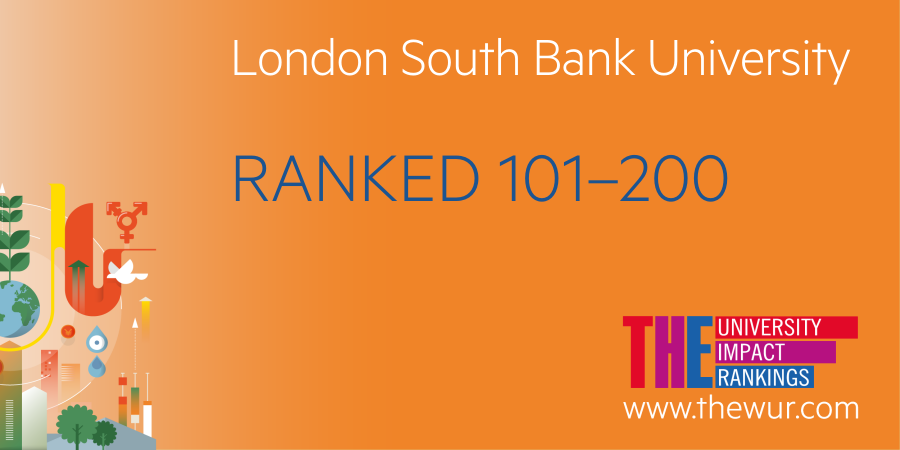 We've made a great start on being a modern and sustainable university. In fact, in the first-ever THE University Impact Ranking in 2019, LSBU ranked in the Top 200 universities across the world for social and economic impact
It is the only global performance indicator which assesses a university's impact against the United Nations' Sustainable Development Goals, and it covers research, outreach and stewardship. The UN's Goals are a comprehensive and internationally reaching set of aims to ensure we can preserve our planet for generations to come.
We want to be part of the future, and we think by using these goals, we can be. We will provide a university that cares about you and being sustainable. We've been internationally recognised for our efforts - and we have no plans to stop there.
If you have any suggestions or enquires about our sustainability work please contact the Estates and Academic Environment Department.