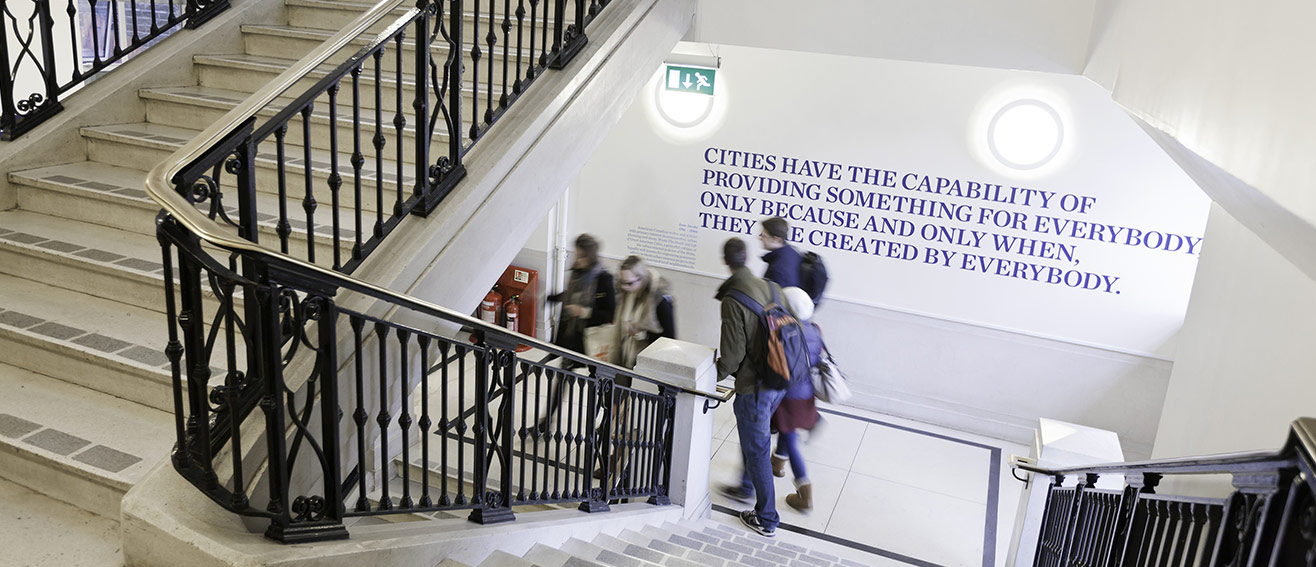 Chancellor
The Rt Hon Sir Simon Hughes was named as Chancellor of London South Bank University in August 2018. Following his official installation on 1 November 2018, his first term ran until November 2022. Having accepted an invitation by the University to serve a second term, he will remain in post until 2026.The position is unremunerated.
Simon was born in Cheshire in 1951 and attended Woodford Primary School, Llandaff Cathedral School and Christ College, Brecon. He studied Law at Selwyn College, University of Cambridge, where he was a member of the University's Liberal Club. He gained a postgraduate Certificate of Advanced European Studies from the College of Europe, Bruges and was called to the bar by the Inner Temple in 1974.
In 1977 Simon moved to Southwark and in 1983 successfully contested the Bermondsey by-election for the Liberal Party, achieving the largest by-election swing in British political history. He continued to serve the constituency (now renamed Bermondsey and Old Southwark) continuously for over 32 years, losing his seat in 2015. In 2004 he came third in the London Mayor election.
During his time as MP, Simon served in numerous Liberal and Liberal Democrat front-bench positions including environment, education, health and urban affairs. He was Federal Party President 2004-2008 and Deputy Leader between 2010 and 2013. During the Conservative-Liberal Democrat coalition government, he was Minister of State for Justice and Civil Liberties between 2013 and 2015.
Simon was made a Privy Councillor in 2010 and appointed a Knight Bachelor for "public and political service" in the 2015 Queen's Birthday Honours. He became an Honorary Fellow of London South Bank University in 1992 and an Honorary Freeman of the London Borough of Southwark in 2013. Simon is currently an External Advisor to The Open University and a member of the independent Life Long Learning Commission.
Outside politics, Simon is a supporter of Millwall football club and senior independent director of the London Football Association. He is a Patron of the Southwark Chamber of Commerce (having previously served as President); Bermondsey & Rotherhithe Choral Society; Southwark Playhouse; Curriculum for Cohesion; Southwark Day Centre for Asylum Seekers and Surrey Docks Farm, and chairs London Bubble Theatre. From October 2018, Simon is chair of governors of Bacon's College.
On the announcement of his new role, Sir Simon Hughes said: "Over the past 30 years I have seen the very positive impact London South Bank University has had on the lives of thousands of local people. LSBU is a place that provides our communities with access to opportunity and delivers an excellent student experience to thousands every year.
"As Chancellor, I will be able to combine my passion for education with my commitment to our south London communities. I'm greatly looking forward to helping to build on the University's success - which in recent years has seen LSBU rocket up the university league tables and be named University of the Year for Graduate Employment."
You can email Simon on Chancellor@lsbu.ac.uk