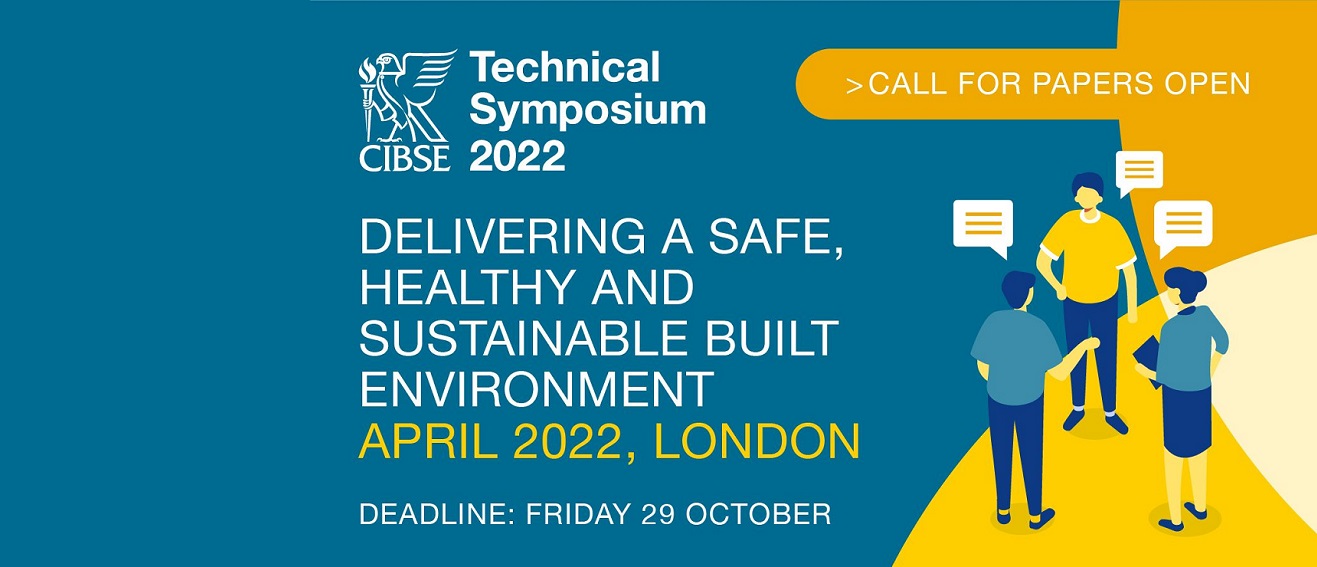 National conference at LSBU to discuss how to deliver a safer, healthier and more sustainable built environment
National conference at LSBU to discuss how to deliver a safer, healthier and more sustainable built environment
15 April 2022
The Chartered Institution of Building Services Engineers (CIBSE) will be holding their annual technical symposium in person at London South Bank University (LSBU) from 21 – 22 April 2022, after two years where the event was held online. The CIBSE national annual technical symposium, 'Delivering a Safe, Healthy and Sustainable Built Environment', will include peer-reviewed presentations on the latest developments in policy, guidance and practice about how building services engineers can design and deliver safer, more healthy and sustainable buildings.
Among the key speakers at the CIBSE annual technical symposium and organising and scientific committee are LSBU experts on energy, air conditioning, refrigeration and buildings:
Dr Aaron Gillich, Associate Professor, Director of BSRIA LSBU Net Zero Building Centre
Professor Graeme Maidment LSBU Professor of Air Conditioning and Refrigeration
Dr Alex Paurine, Associate Professor, Head of Division for Civil and Building Services Engineering
Professor Taraneh Dean, LSBU Provost, will be opening the CIBSE technical symposium event with the Welcome at 09.30 on 21 April 2022.
The CIBSE - Technical Symposium 2022 programme covers seven key themes:
Whole life carbon assessment and the growing importance of embodied carbon
Operational energy performance assessment at the design stage, including Design for Performance & NABERS UK
The potential of new technologies and approaches to reduce emissions in the future
The importance of ventilation to achieving good indoor air quality & implications for healthy indoor environments
Lighting, shading and the health impacts of light
Overheating and environmental modelling of buildings
Professor Taraneh Dean, LSBU Provost said, "I'm incredibly proud that LSBU is hosting this leading national conference on tackling one if the biggest challenges we face in the UK, how to deliver a Safer, Healthier and more Sustainable Built Environment. LSBU have some the UK's experts in this vital area who are leading work on revolutionary award-winning schemes like the GreenSCIES and Bunhill 2 which are the first of its kind to decarbonise heat in London and around the world, reduce heating bills for consumers, cut carbon emissions, improve air quality and make our cities more energy self-sufficient.I am looking forward to welcoming leading figures in energy, built environment and sustainability to LSBU for this major national conference which will focus on vital issues for our communities, our country and the world."CIBSE is a leading professional body and global network that is'dedicated to improving building performance through engineeringexcellence' and promotes building services engineer careers by accrediting courses F.E. and H.E., approving work based training programmes and providing routes to full professional Registration and Membership, including Chartered Engineer. CIBSE is the authority on building services engineering and 'publishes Guidance and Codes which are internationally recognised as authoritative and sets the criteria for best practice in the profession'.