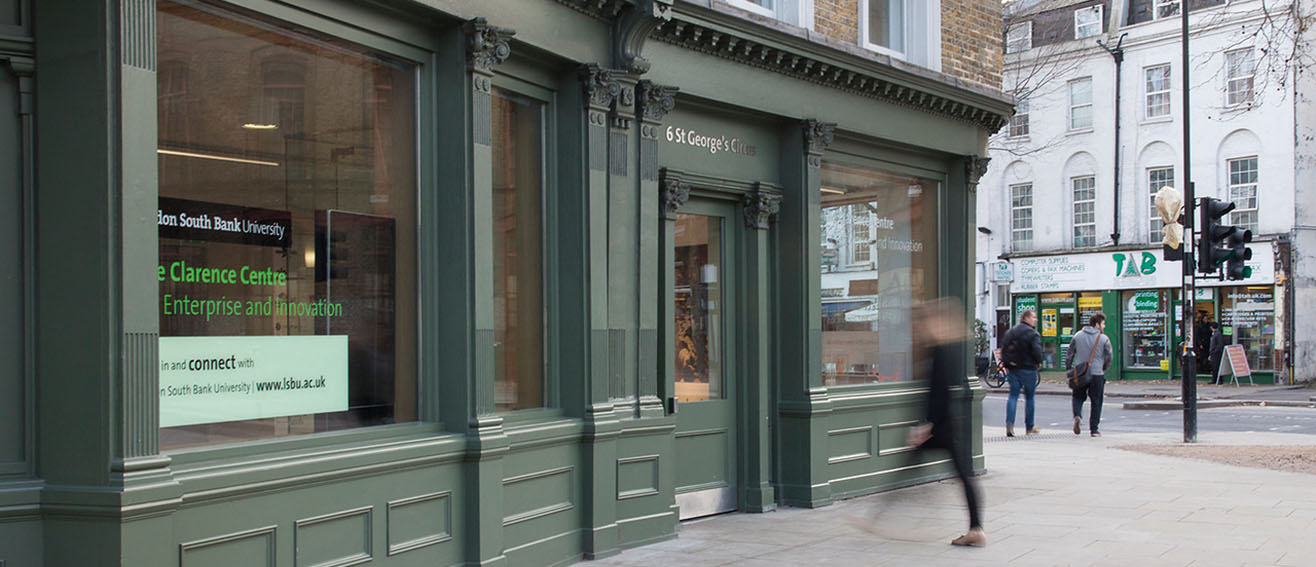 Clarence Centre
Our hub for entrepreneurial activity, start-ups and local businesses
The award-winning Clarence Centre for Enterprise and Innovation is LSBU's hub of entrepreneurial activity and home to a variety of start-ups and local businesses.
Transformed from 17 derelict Grade II-listed Georgian buildings, the now modern and accessible Clarence Centre is the heart of a community of start-ups, student entrepreneurs, SMEs and LSBU's Research, Enterprise and Innovation Team. It also houses the Legal Advice Clinic a free drop-in service for local residents.
Virtual tour
Take a tour of the Clarence Centre.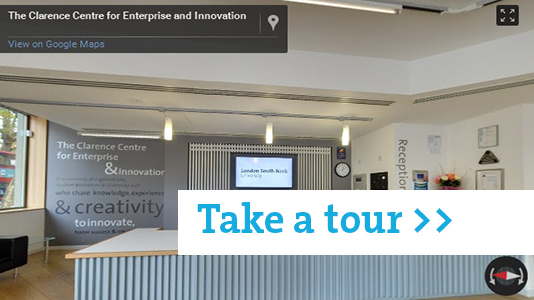 Facilities and services
Business tenants at the Clarence Centre get access to:
events, networking opportunities, training workshops and business support talks
inspiring work areas
Barista and Baker Café
a business lounge overlooking St George's Circus
an attractive courtyard boasting ping pong tables and covered bicycle racks
excellent meeting facilities
light and airy office spaces and start-up hot-desking spaces
event venues and meeting spaces
The Clarence Centre's influential role in shaping the local business community has been acknowledged by a prestigious Royal Institute of Chartered Surveys' Regeneration Award and a Commendation in the Civic Trust Awards.
For more information on what the Centre can offer your business, get in touch.