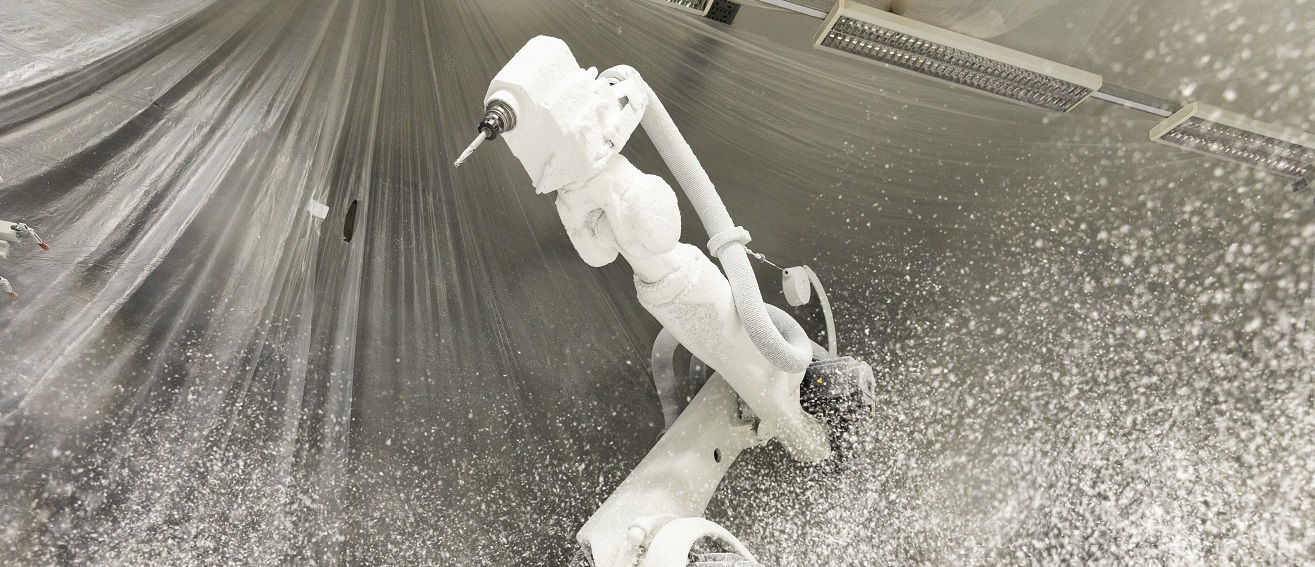 Professional Practice Part 3 RIBA
Southwark Campus
Mode: Part-time
RIBA Professional Practice Part 3
Overview
Develop competence and integrity
The RIBA Professional Practice Part 3 course is the final part of an architectural student's professional training and the culmination of a minimum of seven years' academic study and professional experience.
The course builds on the professional experience and knowledge students have gained over this period, and is intended to assist them acquire the appropriate skills, awareness and abilities to demonstrate professional competence and integrity.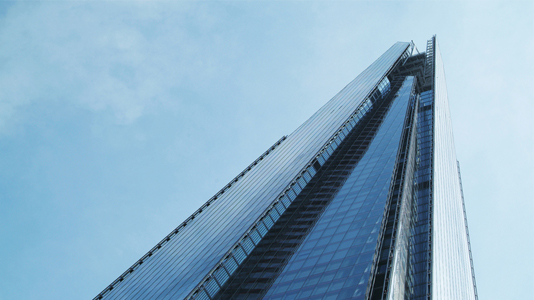 The course is prescribed by the Architects Registration Board and validated by the Royal Institute of British Architects; successful students can apply for registration as an architect with the ARB and for chartered membership of the RIBA.
Professional architectural practice is being provided through a diverse and increasingly broad range of activities, frequently with conflicting demands. Architects must be able to navigate through the wide spectrum of legislative, regulatory, statutory and commercial constraints, and act ethically and with integrity to provide and communicate appropriate and effective professional services to clients, stakeholders and the wider society.
The RIBA Professional Practice Part 3 course helps students to be aware of, reflect on and act in accordance with these disparate aspects, in support of their architectural aspirations and skills.
Why take the RIBA Professional Practice Part 3 at LSBU?
Individual or multiple lectures can be taken for CPD, subject familiarisation or refreshment, without taking the exam.

Established and informed Professional Practice course and examination, commended by the RIBA.

Variety in teaching and support: 20+ lectures by experts and practitioners, group and one-to-one tutorials, peer-learning and review, exam preparation, interactive role-play and simulated professional interviews.

Smaller cohort sizes promoting and facilitating greater engagement and participation with the course team, invited lecturers and other students on the course.

Support in professional experience including PEDR monitoring.

Part-time course that can be completed in 10 months, subject to appropriate employment experience, and achievement of appropriate standards through examination.
Accreditations
Key course information - ordered by mode
Mode
Duration
Start date
Location

Mode

Part-time

Duration

12 months

Start Date

October

Location

Southwark Campus
Modules
The course comprises the following modules.
Lecture series and examination
This module provides the 20+ series of lectures that cover all topics in the Professional Criteria at Part 3, and the two limited-open-book written examinations. The written examinations take the form of a 1.5 hour paper comprising 20 short questions, and a 3-hour paper comprising 5 questions based on an unfolding scenario.
Case study and records of professional experience
This module is work-based and comprises an illustrated 8,000 word study of a project of your choice with which you have been directly involved. It allows you to demonstrate your judgment, understanding and knowledge of the professional and legal circumstances of the project through analysis, critical evaluation and personal reflection.

The module gives you Professional Development and Experience records demonstrating, at the date of taking the examination, a minimum of 24 months' appropriate professional experience. The records of professional experience may, in specific circumstances, take the form of the Certificate of Professional Experience, the use of which is subject to the agreement of the Course Director
Career evaluation and professional interview
This module comprises a work-based component consisting of a professional Curriculum Vitae and an illustrated 2000-word personal critical self-appraisal. You'll do a professional interview – the viva voce – covering your experiential learning and professional judgement and knowledge based on study and experience to allow you to demonstrate an appropriate level of competence to practice
Employability
The final qualification in the study of architecture is the Part 3, in which 5 years' academic education and a minimum of 2 years' professional experience is crystallised and evaluated against the minimum standards set by the profession for the competence and conduct of an architect.
The RIBA Professional Practice Part 3 course is prescribed by the ARB and validated by the RIBA, and validation cycles ensure that course content and outputs remain completely relevant and retain close appropriateness to professional practice. The course was commended by the RIBA in its re-validation in 2018.
Whilst the university has no means to ensure the economic situation nationally and globally will guarantee employment, the work graduates will have completed at the end of this course is intended to make them competitive in employment.
Employability Service
We are University of the Year for Graduate Employment for the second year in a row - The Times and Sunday Times Good University Guide 2018, 2019.
At LSBU, we want to set you up for a successful career. During your studies – and for two years after you graduate – you'll have access to our Employability Service, which includes:
An online board where you can see a wide range of placements: part-time, full-time or voluntary. You can also drop in to see our Job Shop advisers, who are always available to help you take the next step in your search.
Our Careers Gym offering group workshops on CVs, interview techniques and finding work experience, as well as regular presentations from employers across a range of sectors.
Our Student Enterprise team can also help you start your own business and develop valuable entrepreneurial skills.
Professional links
Professional accreditation
Successful completion of the course and passing all parts of the RIBA Professional Practice Part 3 enables candidates to register as an architect with the Architecture Registration Board (ARB) , and join the RIBA as a chartered member.
The professional membership organisation the Royal Institute of British Architects (RIBA) champions better buildings, communities, and the environment through architecture. The RIBA provides guidance on professional standards, training, support, and recognition that puts members around the world at the peak of their profession.

The Architects Registration Board (ARB) is the UK's statutory body, and operates a register of architects, ensuring that graduates from our courses are competent to practice.
Recent guest lecturers
Matthew Borowiecki and Elaine Stowell of ARB, Context for Practice
Stephen Brookhouse, Management of Architecture and Construction
Derek Tatnall, Building procurement, JCT Contracts and Party Wall Matters
Frank Woods, Professional Liability and Dispute Resolution
Teaching and learning
Students are supported throughout their studies by a range of approaches to teaching and learning. Small group tutorials provide a high degree of contact with students to assist the development of their case studies, and reviews of their experience. Further support is provided through large group seminars, tutorials and role-playing workshops at which role-play.
Students are strongly encouraged to set up informal study groups with others planning to take the Part 3 examination. The Course Director will provide contacts at the start of the course, but individual candidates should take the initiative in setting up such groups, which are known to be helpful in sharing experience and understanding of practice issues, providing mutual support in examination revision and focussing effort on priorities.
Alongside the support offered by academics and technicians in the school, the University offers a range of services to help with learning support needs.
The Skills for Learning Team (S4L) is a division of the Centre for Research Informed Teaching (CRIT). The team provides a flexible service to all students enrolled at LSBU and supports you to develop your academic literacy and enhance your academic and professional performance to achieve your full potential. Our academic practices, English language development and maths and stats provisions are taught by experienced teachers.
Entry requirements
The course and examination are open to students who have obtained their ARB/RIBA Part 1 and Part 2 qualifications, or their equivalents as recognised by the Architects Registration Board.
At the time of entry into the examination, candidates should have recently completed a minimum of 24 months' suitably recorded appropriate professional experience under the direct supervision of a professional working in the construction industry which should include at least 12 months working in the EEA, Channel Islands or the Isle of Man, under the direct supervision of an architect.
How to apply
International students
International (non Home/EU) applicants should follow our international how to apply guide.
Home/EU applicants
Mode
Duration
Start date
Application code
Application method

Mode

Part-time

Duration

12 months

Start date

October

Application code

1089

Application method
Postgraduate students and research students should apply through our dedicated application system. Full details of how to do this are supplied on our How to apply section for postgraduate students and our How to apply section for research students.
See our admissions policy (PDF File 544 KB) and complaints policy (PDF File 127 KB).
Accommodation
Students should apply for accommodation at London South Bank University (LSBU) as soon as possible, once we have made an offer of a place on one of our academic courses. Read more about applying for accommodation at LSBU.
Finance
It's a good idea to think about how you'll pay university tuition and maintenance costs while you're still applying for a place to study. Remember – you don't need to wait for a confirmed place on a course to start applying for student finance. Read how to pay your fees as a postgraduate student.
Postgraduate Application Service
Book a session with one of our specialist Postgraduate Advisors. Over a one on one Advice Session they'll advise you on postgraduate degrees at LSBU that match your interests and experience.
Prepare to start
We help our students prepare for university even before the semester starts. To find out when you should apply for your LSBU accommodation or student finance read the How to apply tab for this course.
Enrolment
Before you start your course we'll send you information on what you'll need to do before you arrive and during your first few days on campus. You can read about the process on our Enrolment pages.
Fees and funding
Fees are shown for new entrants to courses, for each individual year of a course, together with the total fee for all the years of a course. Continuing LSBU students should refer to the Finance section of our student portal, MyLSBU. Queries regarding fees should be directed to the Fees and Bursaries Team on: +44 (0)20 7815 6181.
Year 1 PT EO Southwark SEPT
UK/EU fee:

£3100

International fee:

£3100

AOS/LSBU code:

1089

Session code:

1PS01
For more information, including how and when to pay, see our fees and funding section for postgraduate students.
See our Tuition Fees Regulations (PDF File 160 KB) and Refund Policy (PDF File 102 KB).
Possible fee changes
The University reserves the right to increase its fees in line with changes to legislation, regulation and any government guidance or decisions.
The fees for international students are reviewed annually and the University reserves the right to increase the tuition fees in line with the RPIX measure of inflation up to 4 per cent.
Postgraduate loan (PGL) for Masters study
If you are starting a Masters course, studying either full- or part-time, you may be entitled to apply for a postgraduate study loan. Find out more at our postgraduate fees and funding section.
Scholarships
We offer several types of fee reduction through our scholarships and bursaries. Find the full list and other useful information on funding your studies on the scholarships and fee discounts page.
Fee status
Please check your fee status and whether you are considered a Home, EU or International student for fee-paying purposes and for our regulatory returns, by reading the UKCISA regulations.
Contact information
Course Enquiries - UK
Tel: 020 7815 7815
Due to COVID-19, call waiting times may be longer than usual. Any questions? Use the green bubble on the bottom right hand corner to start a live chat with us
Get in touch