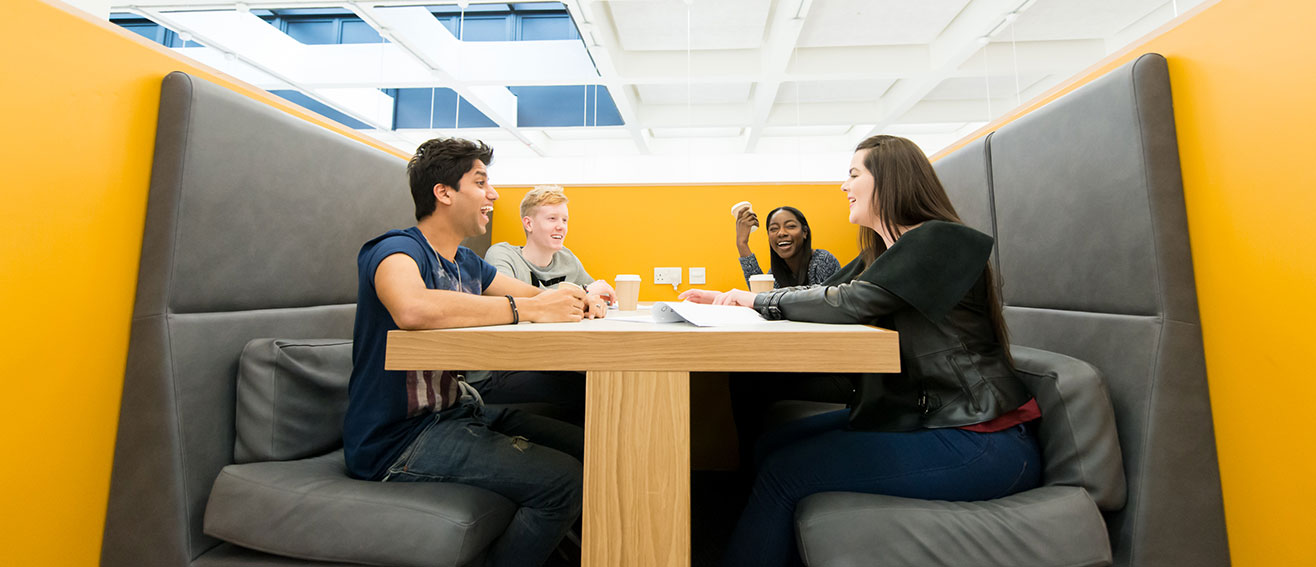 BA (Hons) Digital Marketer Degree Apprenticeship - Digital Marketing
Southwark Campus
Mode: Part-time
Digital Marketer Degree Apprenticeship (Digital Marketing BA)
Overview
The future's bright
Our apprenticeship provides core marketing skills such as research, consumer behaviour, branding, creative strategy, media channel management, innovation and new product development. You'll learn to use digital tools and develop data and digital-led strategy appropriate for the contemporary marketing world.
Full completion of the apprenticeship qualifies you with a BA (Hons) in Digital Marketing.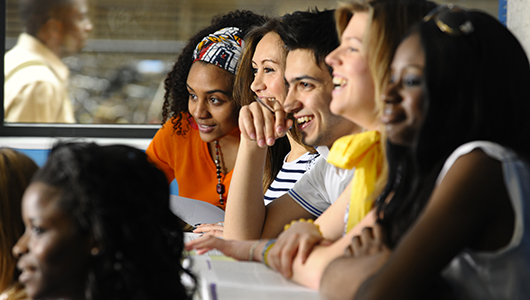 After completing this apprenticeship, you will be eligible to apply for professional registration at associate grade for the Chartered Institute of Marketing and the Institute of Direct & Digital Marketing. BCS, The Chartered Institute for IT, will also recognise this apprenticeship for entry onto the register of IT technicians, confirming SFIA level 3 professional competence.
The academic programme is 3 years, including the End Point Assessment (EPA).
The full apprenticeship standard and assessment plan can be found on the Institute for Apprenticeships.
Apprenticeship Employment Guidelines
Apprenticeship Evidence Pack Guidance
Why a Digital Marketing Apprenticeship at LSBU?
Happy students: We're top 2 for satisfaction with course in Business, Management and Marketing among London competitors (Guardian University League Tables 2019).

The degree that underpins this apprenticeship is built on the foundation of our successful BA (Hons) Marketing, which is accredited by the Chartered Institute of Marketing (CIM).

Our unique 'give back' culture means you can build relationships with small and medium enterprises and alumni.

The programme culminates in a work-based project which completes the degree and provides the basis for the End Point Assessment (EPA).

2nd for graduate prospects in Marketing in London (Complete University Guide 2020) and joint 2nd for career prospects amongst London universities (Guardian University League Tables 2020).
Accreditations
Key course information - ordered by mode
Mode
Duration
Start date
Location

Mode

Apprenticeship

Duration

3 years inc. EPA

Start Date

January; September

Location

Southwark Campus
Modules
During the course, you'll have a chance to develop your communication and presentation skills, creative management and problem-solving skills, and numerical ability. The course comprises seventeen core modules that cover the areas of consumer behaviour, market research, (new) product development, distribution, pricing, communications, brand management, creative and media planning and digital marketing strategy.
Year 1
Concepts of Management
You'll be introduced to personal development planning, which will help you to identify your goals and, ultimately, to achieve your aims. You'll accomplish this by taking part in a structured coaching process, developing key skills, mathematical techniques and acquiring the knowledge you will need to succeed on an academic economics course or in a professional business environment.
Accounting and finance for managers
You'll learn to appreciate, understand and use basic accounting and business concepts leading to the interpretation of accounting and financial information in order to enhance business decision making in the current financial environment. The module is designed to give you a practical approach to accounting and finance from a user perspective, including clarifying the meaning of certain terms and concepts and correcting certain widely held misconceptions of the same, rather than an accounting practitioner perspective.
Business economics
You'll focus on the ways that the business applications of economics can help managers and entrepreneurs to make better decisions when it comes to situations including pricing, advertising, financing, market entry and product development. You'll be introduced to a range of essential economic concepts and methods, and be shown how they can be applied to understand the world around us. You'll also consider the implications of the macro economy on the way modern firms operate.
Principles of marketing The module acts as an introduction to the basic principles of marketing from which other modules can develop. These principles include the marketing environment, the marketing mix, marketing research and buyer behaviour. You'll be introduced to the theories and practices of marketing providing you with an underpinning in the subject of marketing for further studies at Levels 5 and 6.
People and organisations
You'll develop an appreciation of the complexities of understanding people and behavior within organisations. By studying theories of organisational behavior and people management practices, you'll begin to understand why people behave in specific ways in the workplace.
Marketing in a digital world
Building on what you learned in Principles of marketing, you'll concentrate on the digital elements to modern marketing techniques – an essential area to understand in today's marketplace. You'll develop a solid understanding on which to base further digital development in your second and final years.
Year 2
The consumer behaviour analyst
You'll look at the role of the consumer behavior analyst, considering the behavioural concepts and theories of individuals and groups when they select, use and dispose of products, services or experiences to satisfy their needs and desires. Understanding consumer behavior is an important element of marketing, with major behavioural changes happening in the marketplace thanks to ecommerce and globalisation. It underpins your learning in other units thanks to its interdisciplinary nature, which includes areas such as psychology and sociology.
The communications manager
You'll examine the role of marketing communications management within the business setting, looking at the wide range of techniques need to plan, control and evaluate marketing communications objectives.
The insight manager
You'll cover the principles and practice of marketing research, from defining the problem through research design, analysis and conclusion. You'll develop the knowledge, techniques and skills to plan and conduct a marketing research project, as well as to analyse and report the findings. The emphasis is on considering practical marketing research problems in different context, and you'll be learning from Insight Managers from industry who will present real-world research problems for you to solve through live briefs.
The innovation and product manager
You'll learn about the methods marketers use to develop and manage their product range, whether that is in the form of goods or services. You'll consider the product portfolio and its management, paying particular attention to innovation and new product development.
The media relations manager You'll examine the central role of media relations to public relations practice and PR professionals to understand both the context in which traditional and digital media channels operate as well as how to work with the media. You'll explore the role of journalists & non-traditional media influencers such as bloggers & vloggers, selling in stories/the importance of newsworthiness, crafting appropriate content & the differing agendas of media channels. The module takes a practical approach and you'll produce a portfolio of work which demonstrate your media relations skills such as writing press releases or producing blogs. The aim is to enable you to gain feedback on your work in a real-world context.
Marketing metrics and analysis This module aims to develop your ability to solve marketing problems and make recommendations by examining the metrics associated with contemporary marketing strategy. For digital marketers in particular there is an increased expectation of measurability. You'll explore what and how to measure marketing activity and where to find data to analyse and interpret measures both in theory and when applied to industry sectors.
Year 3
Brand management
You'll learn to solve management problems by studying the key theories, frameworks and models of current brand marketing. This module prepares you for a career in brand management by using a practical approach to applying complex theories. You'll be assessed in a variety of different ways, such as exams, group work and written reports.
Marketing strategy and planning
On this module, you'll learn how to apply your previous marketing learning to make sense of an unfamiliar commercial setting and the strategic position of one brand. You'll consider competitive advantage and value creation in the context of a hierarchy of strategies, before considering its application through marketing planning. Working on the chosen brand, you'll plan and conduct research, develop and deliver insight, and create a marketing strategy that can help the brand succeed.
Direct & digital marketing strategy Building on what you learned of marketing technologies, this module will concentrate on the principles and theories of digital- and data-led marketing strategy and how to use these to synthesise relevant data to implement appropriate digital and direct business solutions. You'll develop an understanding of the concepts and skills required in today's marketing environment, introducing the key building blocks of acquisition, retention and database marketing, together with the legal procedures needed. On completion, you may opt to take the IDM Certificate in Direct and Digital Marketing.
Contemporary issues in digital marketing You'll address issues and opportunities that characterise contemporary marketing practice. Rooted in the context of your individual role and workplace, a variety of themes will be identified and explored. The themes will be contextualised to address issues relating specific industry sectors and the wider economy (national and international) and how these affect a chosen industry. The focus is on marketing futures, industry and technological change, convergence of media and the challenges that these issues present for marketing practitioners.
Marketing projectIn the final year academic project, you'll design and conduct work-based research which challenges - and contributes to - knowledge within the digital marketing field. With the guidance of a supervisor, you'll manage your own learning as you investigate the implications of theoretical knowledge on managerial practice and describe your findings in the form of a dissertation. This work feeds directly into the end point assessment (EPA), its findings and recommendations will form the basis of the report and interview which enable successful completion of the Digital Marketer Degree Apprenticeship.
Employability
All the way through the course, employability skills are promoted – with guest speakers from industry, business insights, graduate start-up and entrepreneur schemes. Digital marketers lead on the creation and execution of a digital marketing strategy. They recognise and respond to business opportunities and customer requirements through a range of digital channels (such as social media, websites, email). They actively employ content marketing and campaign management principles, and financial and analytical tools, to deliver successful initiatives that meet the needs and aspirations of their organisation.
Jobs directly related to a degree in Digital Marketing include:
Digital Marketing Executive/Officer
Digital Marketing Account Manager
Digital and Social Media Executive
Digital Marketing Analyst
Digital Marketing Campaign Manager
Online and Digital Marketing Lead
Online and E-commerce Marketing Specialist
Social Media Specialist
Content Marketing Executive
Pay Per Click Analyst
Search Engine Optimisation Executive
Display Advertising Executive
Digital Producer
Programmatic Executive
Employability Service
We are University of the Year for Graduate Employment for the second year in a row - The Times and Sunday Times Good University Guide 2018, 2019.
At LSBU, we want to set you up for a successful career. By completing the apprenticeship route, you'll have the advantage of having real-world work experience, working in a role related to your area of study. This will give you a competitive edge among other graduates when you complete your apprenticeship standard.
During your studies – and for two years after you graduate – you'll have access to our Employability Service, who can help you develop your skills through the Careers Gym workshops and presentations. Our JobShop advisers support students and graduates with finding the right job for them.
Professional links
After completing this apprenticeship, you will be eligible to apply for professional registration at associate grade for the Chartered Institute of Marketing and the Institute of Direct & Digital Marketing. BCS, The Chartered Institute for IT, will also recognise this apprenticeship for entry onto the register of IT technicians, confirming SFIA level 3 professional competence. For more information please visit the IOA website.
Further accreditation – including the Chartered Institute of Public Relations and the Institute of Leadership and Management (ILM) may also be available.

The course enjoys strong real-world applications in a number of ways for example: to help maintain the currency of the course, to support and guide undergraduates, giving guest lectures and working with lecturers to provide live case studies on which assessments are based. All level 5 (second year) modules are explicitly designed to have input from practitioners as indicated by the module titles.
Since its introduction, the marketing programme has enjoyed strong links with the Chartered Institute of Marketing (CIM). This award is accredited by the Chartered Institute of Marketing as part of their Dual Award Programme. Only a limited number of universities in the UK hold such accreditation. As a result, our graduates are allowed direct entry with exemptions onto the CIM Professional Postgraduate Diploma in Marketing.
Teaching and learning
The academic programme is 3 years, including the End Point Assessment (EPA)
The apprentice will complete a total of 17 modules on the programme including a final digital project which forms the basis for the integrated EPA.
End Point Assessment
The Digital Marketer Degree Apprenticeship includes the successful completion of the integrated EPA. Candidates will be unable to complete the Degree Apprenticeship until they have satisfactorily met all of these requirements.
The integrated EPA consists of two parts:
Part 1: Reflective report on the digital marketing work-based project (2,000 words) and presentation of the Report (30 minutes)
Part 2: Interview covering the digital marketing work-based project and prior reflective report (1 hour and 15 minutes +/- 10%)
Entry requirements
Under UK Government rules, candidates must be employed for a minimum of 30 hours per week and must have the right to live and work in the UK (applies only in England). Candidates cannot be self-employed. The employer must enter into an Apprenticeship Agreement with the student.
All candidates must be employed in a role related to the subject matter of the academic award of the apprenticeship and be sponsored by their employer. Applications can only be made through the sponsoring employer. The university will consider all such applications and will have the final decision whether to accept the candidate for entry to the programme.
Apprenticeship applicants will have:
A Level BCC worth 104 UCAS points or:
BTEC National Diploma DMM worth 112 UCAS points or:
Access to HE qualifications with 9 Distinctions and 36 Merits or:
Equivalent Level 3 qualifications worth 112 UCAS points
Applicants must hold 5 GCSEs A-C including Maths and English, or equivalent (reformed GCSEs grade 4 or above).
We welcome equivalent qualifications from around the world. English language qualifications for international students: IELTS score of 6.0 or Cambridge Proficiency or Advanced Grade C.
How to apply
Home/EU applicants
Mode
Duration
Start date
Application code
Application method

Mode

Apprenticeship

Duration

3 years inc. EPA

Start date

January; September

Application code

5215

Application method
An Apprenticeship Standard is comprised of a programme of study, an End Point Assessment and on-the-job learning. This means that in addition to meeting academic requirements, you'll need to be employed in a role related to your apprenticeship. The process of applying depends on whether you have an employer to sponsor (and support) you.
If you are employed and your employer has confirmed they will support your apprenticeship:
You are welcome to submit an application via our online application system. You'll need to provide details of your employment/employer as part of the application. You'll also need to ensure you and your employer meet the requirements – find out who can be an apprentice to see if you meet the entry requirements and employer commitments to find out more about your employer's role.
If you are not employed:
You will need to find a job role related to the apprenticeship you wish to apply for, with an employer who is happy to support you. If you would like to find an employer to support your apprenticeship with LSBU, you can search which employers are currently advertising Apprenticeships via the National Apprenticeship Service website searching for 'London South Bank University' as keywords.
If there are no search results, this means there are currently no vacancies. We update our vacancies regularly, so please do check back regularly.
Many employers advertise their apprenticeship vacancies on their websites or via other portals. You could search for 'find an apprenticeship' online.
When you're ready to apply, see the government's advice on how to write a winning apprenticeship application and make your application using our online application system.
Further information for apprentices
If you're a prospective apprentice, you can find out more about who can be an apprentice on our student pages.
Further information for employers
If you're an employer, you can find information about the employer commitments and further related information on the related pages for business.
See our admissions policy (PDF File 298 KB) and complaints policy (PDF File 448 KB).
Prepare to start
There are steps the apprentices, the employer and the University need to complete before you start your course. Take a look at the steps to be completed in the Enrolment section. Employers may also like to look at our steps to offering an apprenticeship.
Fees and funding
Funding
The cost of the apprenticeship is paid fully by the employer (sometimes part funded by the government) through apprenticeship levy. The apprenticeship levy is a pot of money some companies pay into, which all businesses have access to spend on the training costs of apprenticeships. Companies fall into two categories: levy-payers (who pay into the pot) and non-levy payers (who do not). You can find out more in our Levy and Funding section, specifically for employers
The apprentice does not contribute toward the cost of study.
Bands
Apprenticeship standards are all assigned a funding band by the Government – these funding bands are the maximum amount the Government will fund via the levy towards a given apprenticeship standard. There are currently 30 funding bands ranging from £1,000 to £27,000.
Incentives
Employers with less than 50 staff sending an apprentice aged 16-18 will have 100% of the training costs paid by the government. All employers who employ an apprentice aged 16-18 on the first day of teaching will receive a £1,000 incentive from the government. You can find out more in our Levy and Funding section, specifically for employers.
Cost
You can find out the funding band for an Apprenticeship Standard on the Government website. To find out how much we are charging, please get in touch with us at apprenticeships@lsbu.ac.uk
Field trips
Some modules include field with and site visits, which may be residential or outside the United Kingdom, ranging from three to five days. These are organised by the Division and students are required to contribute towards the cost. If there are any field trips or any course visits as part of your course, we will let you know in good time.
Contact information
Course Enquiries - UK
Tel: 020 7815 7815
Due to COVID-19, call waiting times may be longer than usual. Any questions? Use the green bubble on the bottom right hand corner to start a live chat with us
Get in touch