Chartered Surveying Degree Apprenticeship - Quantity Surveying BSc
Overview
On spec and on-budget
The Chartered Surveyor Apprenticeship includes a degree qualification in BSc (Hons) Quantity Surveying and a qualification leading towards chartered membership of the Royal Institution of Chartered Surveyors (RICS).
If you're looking to be involved in cost planning with a construction or house building company, or to be advising clients as a consultant, quantity surveying is ideal. There is currently a shortage of quantity surveyors, so you'll always be in demand. You'll study a strong core of technology, law, contracts, and project management. We'll make sure that you understand measurement and cost management too, as these are essential skills for quantity surveyors.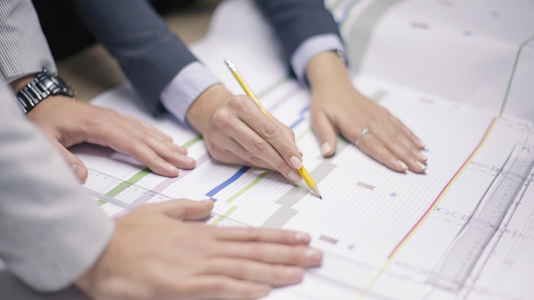 The full apprenticeship standard and assessment plan can be found on the IfA website.
Apprenticeship Employment Guidelines
Apprenticeship Evidence Pack Guidance
Why study at Quantity Surveying at LSBU?
Professional accreditation: the course is fully accredited by the Chartered Institute of Building (CIOB) and the Royal Institution of Chartered Surveyors (RICS).

History: we've been educating building professionals for over 100 years – and have strong industry connections.

Our staff are experts with many industry contacts.
Mode

Duration

Start date

Application code

Application method

Mode

Apprenticeship

Duration

5.5 years

Start date

September

Application code

4927

Application method

Direct to LSBU
Register your interest
A Level BBB or;
BTEC National Diploma DDM or;
Access to HE qualifications with 24 Distinctions 21 Merits or;
Equivalent level 3 qualifications worth 128 UCAS points
Applicants must hold 5 GCSEs A-C including Maths and English or equivalent (reformed GCSEs grade 4 or above).
Advanced entry
For those holding a Level 4 qualification with specific grades, it may be possible to enter onto Level 5 of the course and 'top up' your existing qualification to a full degree:
BTEC HNC/HND in a Quantity Surveying/Building related subject
Foundation Degree (FdSc) in Quantity Surveying/Building related subject
Construction Surveying Technician Level 4 Higher Apprenticeship or;
Cognate Level 4 qualification in Construction and Built Environment
Employer commitments
All apprentices must have a contract of employment for the duration of their apprenticeship and they should be contacted to work a minimum of 30hrs per week, including time spent in university. They must be paid at or above the apprenticeship minimum wage.
Employers must provide evidence (employment contract & Job Description) that their apprentices' job role covers the approved occupation set out in the standard. In addition the apprentices' day-to-day work needs to encompass the core knowledge, skills and behaviours set out in the standard.
Employers will also need to ensure that they are in a position to support and mentor their apprentice through their studies to their end-point assessment.
Funding
The cost of the apprenticeship is paid fully by the employer (sometimes part funded by the government) through apprenticeship levy. The apprenticeship levy is a pot of money some companies pay into, which all businesses have access to spend on the training costs of apprenticeships. Companies fall into two categories: levy-payers (who pay into the pot) and non-levy payers (who do not). You can find out more in our Levy and Funding section, specifically for employers
The apprentice does not contribute toward the cost of study.
Bands
Apprenticeship standards are all assigned a funding band by the Government – these funding bands are the maximum amount the Government will fund via the levy towards a given apprenticeship standard. There are currently 30 funding bands ranging from £1,000 to £27,000.
Incentives
Employers with less than 50 staff sending an apprentice aged 16-18 will have 100% of the training costs paid by the government. All employers who employ an apprentice aged 16-18 on the first day of teaching will receive a £1,000 incentive from the government. You can find out more in our Levy and Funding section, specifically for employers.
Cost
You can find out the funding band for an Apprenticeship Standard on the Government website. To find out how much we are charging, please get in touch with us at apprenticeships@lsbu.ac.uk
Field trips
Some modules include field with and site visits, which may be residential or outside the United Kingdom, ranging from three to five days. These are organised by the Division and students are required to contribute towards the cost. If there are any field trips or any course visits as part of your course, we will let you know in good time.
Home/EU applicants
Mode
Duration
Start date
Application code
Application method

Mode

Apprenticeship

Duration

5.5 years

Start date

September

Application code

4927

Application method

Direct to LSBU
An Apprenticeship Standard is comprised of a programme of study, an End Point Assessment and on-the-job learning. This means that in addition to meeting academic requirements, you'll need to be employed in a role related to your apprenticeship. The process of applying depends on whether you have an employer to sponsor (and support) you.
If you are employed and your employer has confirmed they will support your apprenticeship:
You are welcome to submit an application via our application system. You'll need to provide details of your employment/employer as part of the application. You'll also need to ensure you and your employer meet the requirements – find out who can be an apprentice to see if you meet the entry requirements and employer commitments to find out more about your employer's role.
If you are not employed:
You will need to find a job role related to the apprenticeship you wish to apply for, with an employer who is happy to support you. If you would like to find an employer to support your apprenticeship with LSBU, you can search which employers are currently advertising Apprenticeships via the National Apprenticeship Service website searching for 'London South Bank University' as keywords.
If there are no search results, this means there are currently no vacancies. We update our vacancies regularly, so please do check back regularly.
Many employers advertise their apprenticeship vacancies on their websites or via other portals. You could search for 'find an apprenticeship' online.
When you're ready to apply, see the government's advice on how to write a winning apprenticeship application and make your application.
Further information for apprentices
If you're a prospective apprentice, you can find out more about who can be an apprentice on our student pages.
Further information for employers
If you're an employer, you can find information about the employer commitments and further related information on the related pages for business.
See our admissions policy 1.0 MB and complaints policy 516.0 KB.
Prepare to start
There are steps the apprentices, the employer and the University need to complete before you start your course. Take a look at the steps to be completed in the New Students: Apprentices section. Employers may also like to look at our steps to offering an apprenticeship.
Preparatory reading list
Domone, P. & Illston, J., (2010) Construction Materials. Their Nature and Behaviour, 4th Ed, Taylor & Francis
Seward, D., (2009) Understanding Structures, 4th Ed, Palgrave Macmillan
Bradney, A., Cownie F., Masson J., Neal A.C., Newell D., (2010) How to Study Law, 6th ed, Thompson, Sweet & Maxwell, London.
Mankiw, N.G., and Taylor, M. P., (2010) Economics, Thomson, London.
McMullan R, (2007) Environmental Science in Building, Macmillan, 6th Edition, 2007
Irvine, W. and Maclennan, F., (2006) Surveying For Construction, 5th Edition, McGraw Hill
For advanced entry:
Hughes, W., Champion, R., Murdoch, J. (2015) Construction Contracts Law and Management, 5th ed, , Routledge.
Ashworth, A. and Perera, S. (2015), Cost Studies of Buildings, 6th Ed, Routledge
Lee, S., Trench, W., Willis, A. (2014) Willis's Elements of Quantity Surveying, 12th Ed, Blackwell, Oxford
With a broad construction curriculum, this course will make you fully equipped to take up professional responsibility in a management role within the construction industry. We'll cover: construction technology, project appraisal, measurement, cost planning, cost control, contract practice and administration, business management, and project management.
Building services and environmental science
This module focuses on building services and the environmental performance, and develops an understanding of how buildings perform in the areas of acoustics, heat and moisture transfer, lighting, ventilation and air conditioning design. The underlying principles of each topic will be covered, together with more advanced applications, enabling you to demonstrate an understanding of building performance to other professionals within the industry. Assessment methods: 50% coursework, 50% exam.
Building survey and inspection
This module focuses on the principles and application of surveying in the construction industry using both traditional and modern surveying technology, including the establishment of horizontal/vertical control and basic setting out techniques and processes. Assessment method: 100% coursework.
Construction technology and materials
This unit will introduce you to the study of building materials and how buildings are pieced together (i.e. building technology). Assessment methods: 50% coursework, 50% exam.
Construction technology and structures
This module will introduce you to the study of building technology associated with larger, more complex buildings, as well as to the fundamentals of structural analysis. Assessment methods: 50% coursework, 50% exam.
Legal and economic context
The legal content of this module will introduce the sources and basic rules of UK law, including common law and statute law, as it affects construction and property professionals. It will provide an introduction to construction contract law, and tort and restitution law as they affect professionals. It will explain the differences between common law and equity and criminal law, and their relevance to construction and property professionals. It will establish the legal and ethical framework of Health and Safety regulation. The economics content of the module will introduce you to micro and macro economics, and will examine the theoretical and empirical framework of economics, including price formation, the theory of the firm, degrees of competition, Government economic objectives, monetary policy, behavioural economics, contract theory, inflation and unemployment. Assessment method: 100% coursework.
Construction practice
This module aims to provide you with the knowledge of the interrelationships between industry, professional bodies and education, and an understanding of key professional and research requirements. It will provide you with a roadmap for your professional career, and will enable you to prepare for employment in the construction discipline. Assessment method: 100% coursework.
Measurement 1 and documentation
This module provides an understanding of the fundamental concepts underlying the requirement to quantify and specify construction work. You'll establish the underlying principles required for the independent production of tender documents. The module will also provide the basic practical skills in measurement required for private practice, contracting and public service. Assessment method: 100% coursework.
Building economics
This module is about the economics of the construction and property sectors. It focuses on providing a description of the construction sector and an economic explanation of markets and industries, as well as some of the major features of construction products. Furthermore, it briefly provides an economic analysis of how investment, property and construction link together and to the wider economy. It also examines the role of regulation in dealing with negative externalities. Aspects of European construction will be examined, and flexible production in the context of construction organisations will be discussed. Assessment methods: 50% coursework, 50% exam.
Construction contract law
This module examines the various types of construction contracts, including families of standard construction contracts, and the common law and legislation and administrative procedures which govern them. It provides a working knowledge and understanding of construction contract legal problems, and related applicable law, such as non-contractual liabilities. It examines when a dispute arises in legal terms, and how dispute resolution methods may be employed to resolve problems and disputes. Assessment method: 100% coursework.
Cost planning and tender process
The focus of this module is on the Professional Office Quantity Surveyor advising clients on procurement systems, undertaking cost planning exercises, preparing expected prime costs, procuring and assessing principal contractors' estimates, tendering process and tender evaluation, and evaluating claims for loss and expense. Assessment method: 100% coursework.
Advanced measurement
This module is designed to provide you with a comprehensive grounding in measurement and analytical estimating to both be able to apply measurement skills to more advanced forms of construction and perform measurement and estimating duties in the role of a junior quantity surveyor in a practitioner's office. Assessment methods: 50% coursework, 50% exam.
Research paper
This module provides you with the opportunity to undertake an independent piece of research, investigating in depth a subject in which you have a particular interest and of your own selection. You'll have to submit a dissertation of between 6,000 and 10,000 words. Assessment method: 100% coursework.
Project management
In recent years the specialism of construction project management has been developed by construction professionals working within construction companies, construction consultancies and the public sector. This specialism is required to achieve effective and efficient management of the whole construction process from inception to completion. This module seeks to support this response by introducing the theory underlying project management and applying this to practical issues and problems in the construction industry. Assessment methods: 50% coursework, 50% exam.
Management of the firm
This module looks at the role of the entrepreneur and how to set up a business, forms of ownership, the management and marketing of a business, in addition to understanding the financial accounts and risk management. Assessment method: 100% coursework.
Contract administration
This module provides the knowledge necessary for the execution of the contractual duties of the quantity surveyor and commercial manager in contracting and development companies, consultancy practice, public service and private corporations. It's designed to build on and apply knowledge obtained from a study of construction law. The module is an introduction to the period of professional training necessary to qualify as a professional and covers key areas of practice. Assessment methods: 50% coursework, 50% exam.
Quantity surveying project
This module holistically integrates learning from all Level 4 and 5 modules on the BSc Commercial Management and Quantity Surveying courses. It sets learning in a realistic project environment and simulates practice problem solving and task management. Assessment method: 100% coursework.
European construction and property
This module takes an international perspective on the built environment by focussing on current developments in Europe in the property and construction economic sectors. The module offers a field trip to a major European city, which includes company visits and professional presentations and provides the basis for the summative assessment. Assessment method: 100% coursework.
Careers
Employability Service
By completing the apprenticeship route, you'll have the advantage of having real-world work experience, working in a role related to your area of study. This will give you a competitive edge among other graduates when you complete your apprenticeship standard.
During your studies – and for two years after you graduate – you'll have access to our Employability Service, who can help you develop your skills through the Careers Gym workshops and presentations. Our JobShop advisers support students and graduates with finding the right job for them.
We are University of the Year for Graduate Employment - The Times and Sunday Times Good University Guide 2018.
For those interested in construction and wanting a professional level job, quantity surveying could be ideal. Quantity surveyors have to make sure that projects meet legal and quality standards, as well as ensuring clients get good value for money. Understanding organisational structure and cost control aspects of construction projects are essential for quantity surveyors.
Take a look at some potential careers, including quantity surveyor, in our Prospects section.
Recent graduates have become quantity surveyors/estimators, site managers, construction project managers and commercial managers. And you can choose to extend your qualifications by taking on further postgraduate study.
This course is fully accredited by the Royal Institution of Chartered Surveyors (RICS) and the Chartered Institute of Building (CIOB). It prepares you for a career in quantity surveying and commercial management in the construction industry. The CIOB and RICS are the professional bodies representing the building surveying discipline.
---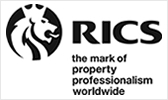 The Royal Institution of Chartered Surveyors (RICS) is the world's leading professional body for setting standards in the surveying industry. They have accredited our degrees and diplomas for almost 50 years.
---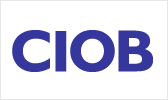 The Chartered Institute of Building (CIOB) focuses on those entering and already in a management career in construction. It delivers qualifications and certifications that meet the needs of a changing industry.
---
Expertise and history
London South Bank University has a long history of educating professionals for the building-related industries. With roots in the London Council School of Building (1904) and the Brixton School of Building (1940), we have been offering training in this sector for over 100 years. You'll benefit directly from our longstanding ties to the industry.
Our current students and alumni hold key positions in their organisation, often as senior managers and business owners.
Teaching and Assessment
Apprenticeship structure
The Apprenticeship Standard is comprised of on-the-job learning, as well as both structured and self-directed study.
Duration
The typical duration for this apprenticeship is 60-66 months, but this will depend on the apprentice's previous experience.
Assessment
Assessment of the academic element of this apprenticeship will consist of course work, exams and timed assessments. There will be formal lectures, study guides, course notes, directed reading, class tutorials, assignments and small-group projects.
End Point Assessment
The assessment plan for this standard has yet to be approved. We anticipate that the EPA will include professional registration with an appropriate professional body.