Advanced Paediatric Critical Care Practice - PGCert (Evelina/LSBU Partnership)
Overview
Develop your skills, knowledge and expertise in delivering contemporary advanced paediatric critical care. This course is taught at both the Evelina Children's Hospital and LSBU Southwark Campus.
This course is designed for healthcare professionals working in acute paediatric and critical care environments, including High Dependency Unit and Paediatric Intensive Care Unit and retrieval services. This course will enable the development of advanced skills, knowledge and understanding mapped to FICM ACCP curriculum 2015. The course prepares individuals to move into advanced roles as part of the wider national agenda to modernise the NHS workforce (Health Education England Multiprofessional Framework for Advanced Clinical Practice in England 2017).
This is the only course in the United Kingdom and Europe delivering this level of teaching and training in the clinical setting to this group of trainees in collaboration with London South Bank University. The PgCert is open for international medical and healthcare applicants on a skilled worker visa.
LSBU Nursing & Midwifery graduates are the highest paid amongst all London Modern university graduates, and fifth highest in the UK one year after graduating (DfE LEO data 2022).
The course team at Evelina are experienced intensivists and clinicians with a track record of delivering high-quality postgraduate education.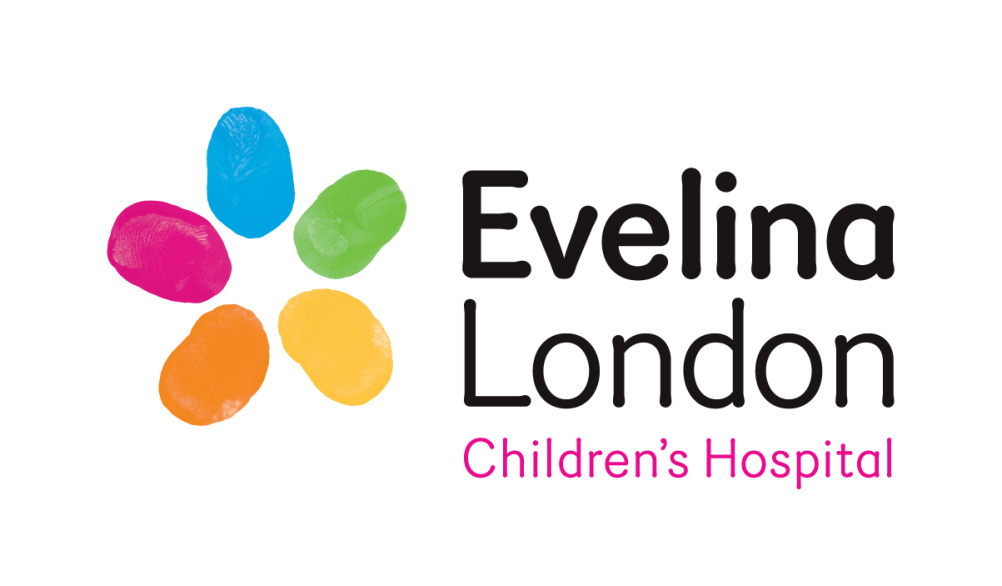 Mode

Duration

Start date

Application code

Application method

Mode

Part-time

Duration

1 year

Start date

September

Application code

5806

Application method

Direct to LSBU
Register your interest
The entry requirements have been set based upon the standard benchmarked by Health Education England (HEE) and the Faculty of Intensive Care Medicine (FICM). The scope and requirements to fulfil the role of an Advanced Paediatric Critical Care Practitioner includes a high degree of autonomy and complex decision making from the outset. It is necessary that the individual has the scope and ability to meet the demands of the course.
Current professional registration with the Nursing & Midwifery Council (NMC) or Health Care Professions Council (HCPC) or The General Pharmaceutical Council (GPhC) or The General Medical Council(GMC)
OR to be a qualified Health Care professional with current Professional Statutory Regulatory Body within the country which they are practicing. Applicants must have a skilled worker visa which allow individuals to come to or stay in the UK to do an eligible job with an approved employer. This visa has replaced the Tier 2 (General) work visa. This visa permits study at HEI. Students undertaking these modules would therefore fall under this category They must also meet the international entry requirements accepted by the University and meet the English language qualifications needed to study at LSBU
English language requirements
Academic IELTS (International English Language Testing Service
6.5 (with no component below 5.5), subject to course. Check course entries in our Course Finder for specific information.
TOEFL iBT
Overall score: 90
Reading: 18
Listening: 17
Writing: 17
Speaking: 20
Pearson Test of English
Academic (PTE Academic)
Overall score: 60 (minimum score required in each skill area is 51)
Cambridge English:
Overall score: 180 (with no score below 162)
LanguageCert SELT or International ESOL (IESOL) Exam
B2 Communicator
C1 Expert
C2 Mastery
High Pass
Minimum score required in each skill area is 33*
(*For C2 Mastery, min score for Listening is 25)
Other requirements
Current professional registration with the Nursing & Midwifery Council (NMC) or Health Care Professions Council (HCPC) or The General Pharmaceutical Council (GPhC) or The General Medical Council(GMC)
To have a minimum of a 2:2 Batchelor Degree and evidence of relevant Post graduate study.
Currently working within a Paediatric Critical Care and or retrieval environment for a minimum of 25 hours a week
Have a minimum of 3 years post qualification experience within the Paediatric Critical Care environment and or retrieval environment
Be employed at minimum of Band 6 or equivalent
The applicant must be able to demonstrate that they are supported by their employer and will ensure the following:

Close mentorship during clinical and non-clinical working days
Supported release of time to facilitate the applicant's assessment requirements
To have identified a suitable Practice Assessor with the relevant specialism and with relevant experience, knowledge, and skills to sign students Assessments in Practice. These can include: the supervising consultants; clinical fellows post ST7 training; Advanced Critical Care Practitioners with a minimum of 5 years of experience; consultants with subspecialty relevant to critical care.

Be able to meet the attendance and travel requirements of the course
Course status
For more information, including how and when to pay, see our fees and funding section for postgraduate students.
See our Tuition Fees Regulations (PDF File 391 KB) and Refund Policy (PDF File 775 KB).
Possible fee changes
The University reserves the right to increase its fees in line with changes to legislation, regulation and any government guidance or decisions.
The fees for international students are reviewed annually and the University reserves the right to increase the tuition fees in line with the RPIX measure of inflation up to 4 per cent.
Postgraduate loan (PGL) for Masters study
If you are starting a Masters course, studying either full- or part-time, you may be entitled to apply for a postgraduate study loan. Find out more at our postgraduate fees and funding section.
Scholarships
We offer several types of fee reduction through our scholarships and bursaries. Find the full list and other useful information on funding your studies on the scholarships and fee discounts page.
Fee status
Please check your fee status and whether you are considered a Home, EU or International student for fee-paying purposes and for our regulatory returns, by reading the UKCISA regulations.
International students
The course is not currently open to international students.
International (non Home) applicants should follow our international how to apply guide.
Home/EU applicants
Mode
Duration
Start date
Application code
Application method

Mode

Part-time

Duration

1 year

Start date

September

Application code

5806

Application method

Direct to LSBU
Postgraduate students and research students should apply through our dedicated application system. Full details of how to do this are supplied on our How to apply section for postgraduate students and our How to apply section for research students.
Within your application, please can you include :
An official reference letter of support from your employer/ sponsor organisation stating the applicants name and the role they hold within the organisation and that they are working within Paediatric Intensive Care or Paediatric Retrieval setting and are working for a minimum of 25 hours per week.
Please have all your qualifications to hand to upload.
To have identified the practice assessor, we will need a letter stating the practice assessors name, role, relevant PIN or GMC number and point of contact.
International applicants should use our international application system. Full details can be found on our How to apply section for international
See our admissions policy (PDF File 1,043 KB) and complaints policy (PDF File 516 KB).
Accommodation
Students should apply for accommodation at London South Bank University (LSBU) as soon as possible, once we have made an offer of a place on one of our academic courses. Read more about applying for accommodation at LSBU.
Finance
It's a good idea to think about how you'll pay university tuition and maintenance costs while you're still applying for a place to study. Remember – you don't need to wait for a confirmed place on a course to start applying for student finance. Read how to pay your fees as a postgraduate student.
Postgraduate Application Service
Book a session with one of our specialist Postgraduate Advisors. Over a one on one Advice Session they'll advise you on postgraduate degrees at LSBU that match your interests and experience.
Prepare to start
We help our students prepare for university even before the semester starts. To find out when you should apply for your LSBU accommodation or student finance read the How to apply tab for this course.
Enrolment
Before you start your course we'll send you information on what you'll need to do before you arrive and during your first few days on campus. You can read about the process on our Enrolment pages.
Year 1
Foundations in Advanced Paediatric Critical Care (20 credit points) - Delivered by Evelina
This module is designed to develop the foundations of knowledge, skills and understanding required when assessing the critically unwell child. Conceptualisation and critical thinking skills are developed and linked with in-depth clinical reasoning, to address the presentation, resuscitation, stabilisation and the ongoing management of a critically ill child with specific conditions.
Case Management and Prioritisation in Paediatric Critical Care (20 credit points) - Delivered by Evelina
This module will consolidate an individual's knowledge and skills in order to apply it to complex paediatric critical care clinical situations. The focus is upon complex clinical reasoning, generation of hypotheses, appropriate differential diagnosis, prioritised decision making and the initiation of relevant treatment plan. This can be applied across the context of Paediatric Intensive Care and Retrieval Medicine. Students must have successfully completed the Foundations in Advanced Paediatric Critical Care module prior to the commencement of this module.
Research in Health and Social Care - Delivered by LSBU
The purpose of this module is to consolidate and extend students' knowledge of research approaches and methods and enhance their ability to be critical users of research evidence and application of research findings to practice. The module examines philosophical and theoretical perspectives underpinning research in practice. It will build on existing knowledge to build a critical understanding of the research process, research designs, data collection and analysis and knowledge translation. The module will develop practical skills for identifying, critical reviewing and synthesising research evidence relevant to professional practice by gaining an understanding of gaps in evidence and where further research is needed. It will also explore co production in research.
Careers
Employability Service
At LSBU, we want to set you up for a successful career. During your studies – and for two years after you graduate – you'll have access to our Employability Service, which includes:
An online board where you can see a wide range of placements: part-time, full-time or voluntary. You can also drop in to see our Job Shop advisers, who are always available to help you take the next step in your search.
Our Careers Gym offering group workshops on CVs, interview techniques and finding work experience, as well as regular presentations from employers across a range of sectors.
Our Student Enterprise team can also help you start your own business and develop valuable entrepreneurial skills.
This course enables professionals to work towards an autonomous Paediatric Critical Care Practitioner role within retrieval services including working towards taking the role as the retrieval lead. The course enables the progression and diversification of roles with for example, taking up senior leadership roles, leading services and provisions domestically and internationally, contributing to the research and education of others within Advanced Paediatric Critical Care Practice.
Students could continue with further study working towards PgDip/MSc.
This course is a collaborative partnership between Evelina London Children's Hospital, Guys and St Thomas NHS Foundation Trust and LSBU.
We have applied to Faculty of Intensive Care Medicine be considered as a pilot site for accreditation.
Evelina London is part of Guy's and St Thomas' NHS Foundation Trust and is the city's second largest provider of children's services.

Guy's and St Thomas' is one of the UK's busiest and most successful NHS foundation trusts, with a long history of high quality care, clinical excellence, research and innovation.
Teaching and Assessment
The Evelina collaborative modules intend to be delivered as face to face teaching and practical study days with a mixture of lecturer and student- delivered lectures, high fidelity clinical simulation and case-based scenarios and discussion using state of the art facilities. There will be practical workshops, face to face clinical skills, clinical seminars, and hybrid delivery of onsite and online material. Throughout the year of clinically supervised practice, students will need ongoing consultant evaluation, direction, critique, and support to further develop clinical learning.
The course will be delivered via the following methods.
Live/recorded lectures
Practical workshops
Face to face Clinical skills
Clinical Seminars
Hybrid delivery of onsite and online material
Contact information
Course Enquiries - UK
Tel: 0207 815 7500
Chat with a course student