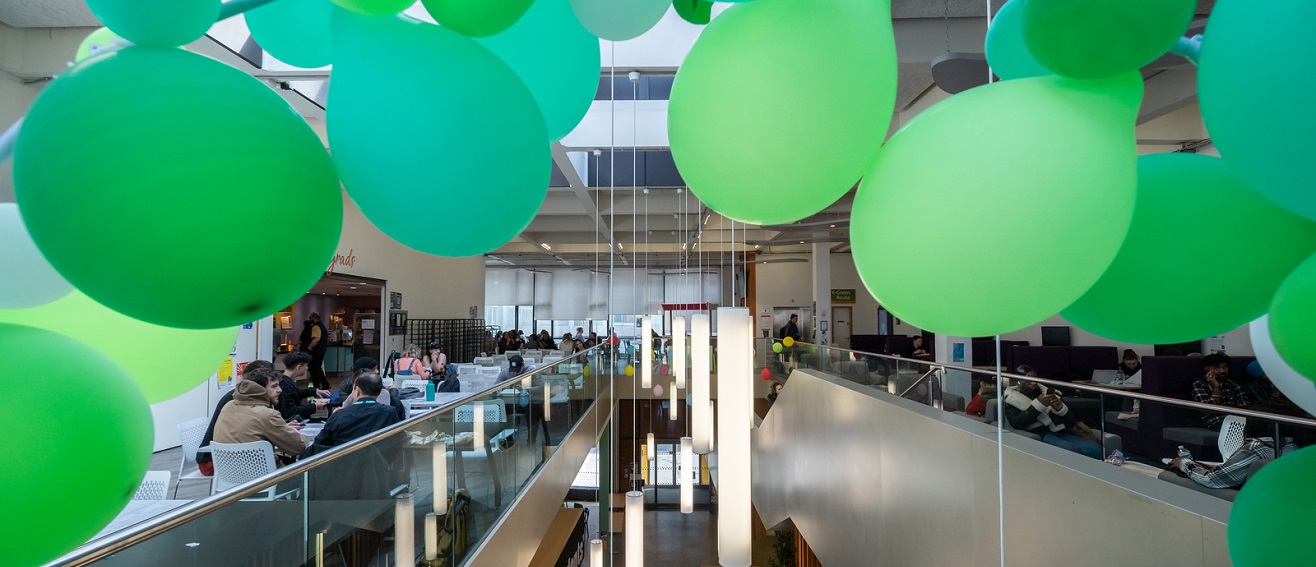 Places to eat and drink
We offer a variety of quality food and beverage options at an affordable price
LSBU offers a host of catering options across all three campuses, giving you a variety of quality food and beverage options. As well as the outlets listed below, look out for our 'Feastival' pop-ups that offer different lunch and snack options, alongside special offers and giveaways!
Cost of living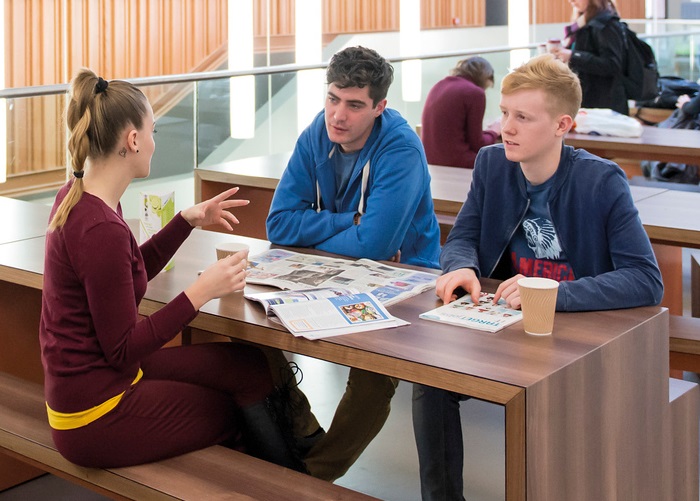 To tackle the rising cost of living, we are pleased to support you with value offers across all units. You can take advantage of meal deals, loyalty points and the newly created coffee loyalty card available at all outlets.
Find out more about our cost of living support.
Download the App
Are you based at Southwark Campus? If so, why not try ordering from our app? On the Uni Food Hub App, you can order via click & collect and choose between an exciting range of dishes that can be picked up from The Refectory. Why not save time and beat the queues by pre-ordering everything from a flat white to a fresh tasty salad.
Look out for QR codes around campus to download the App or click the links:
Simply download the app to your phone and use the Orders Please! section to select LSBU and benefit from features including:
Click & Collect to pre-order at The Refectory.
Top-up your account balance with credit for future purchases – handy for parents!
Updates on outlet opening times and unique offers
Earn loyalty points every time you order
Opening times
Southwark Campus
| Venue | Opening Times* | Description |
| --- | --- | --- |
| Refectory | 08:30 - 17:00 | Look out for our great new breakfast menu including breakfast buns, burritos and loaded hash browns. We also have a range of delicious hot meals, including Hola Pollo and The Classics menu. There will also be weekly specials, so don't forget to pop down each week to see what's new. Food can be ordered via self-serve kiosks or the Uni Food Hub App. Don't forget to download the app! |
| Café Geo | 08:30 - 16:00 | Selection of hot and cold drinks, sandwiches and snacks located by K2 entrance. |
| Costa Coffee | 08:30 - 16:00 | Pop to Costa Coffee to grab a range of hot and cold drinks. Snacks and confectionary are also available, including sushi, hot slices and more! On campus over the weekend? So are we! Costa is now open over the weekends to keep you refreshed whilst studying. |
| Breakpoint | 08:30 - 16:00 | Relax with a hot drink and a snack. Located in Keyworth Centre, Breakpoint offers the £1 breakfast deal, where you can get a tea or coffee and a pastries for only £1! Breakpoint also offers a meal deal, where you can get a sandwich, snack and drink for only £4.25. |
| Grads Café | 08:30 - 16:00 | Grad Café gives you the taste of the Caribbean, bringing you a selection of curries and jerk chicken. Grads also offers a selection of hot and cold drinks, sandwiches, snacks, and confectionary. |
| Venue Bar | 12:00 - 22:00 | Join us at The Venue Bar after a long day of lectures. Serving you a variety of alcoholic and non-alcoholic drinks. The Venue Bar is a great place to relax and unwind with friends. Feeling hungry? Then why not order from the Shack! Offering a selection of nibbles and burgers. |
Croydon Campus
| Venue | Opening Times* | Description |
| --- | --- | --- |
| Amped Café | 08:30 - 16:00 | Try our delicious hot and cold drink range from Aroma by Nero Roasting Co. There is also a selection of hot food as well as our Deli Bar. Don't forget to pick up a Deli Bar loyalty card and get it stamped each time you pick up one of our made to order sandwiches. Collect 9 stamps and get your 10th sandwich for free! |
Havering Campus
| Venue | Opening Times* | Description |
| --- | --- | --- |
| Eat Venue | 08:30 - 16:00 | Pop down to grab a delicious breakfast and wash it down with a delightful hot drink. A selection of Grab & Go items are also available. |
*Note that opening times will differ during Christmas and Easter periods
Follow us on social media!