Veronica Tshisungu: succeeding in the face of learning a new language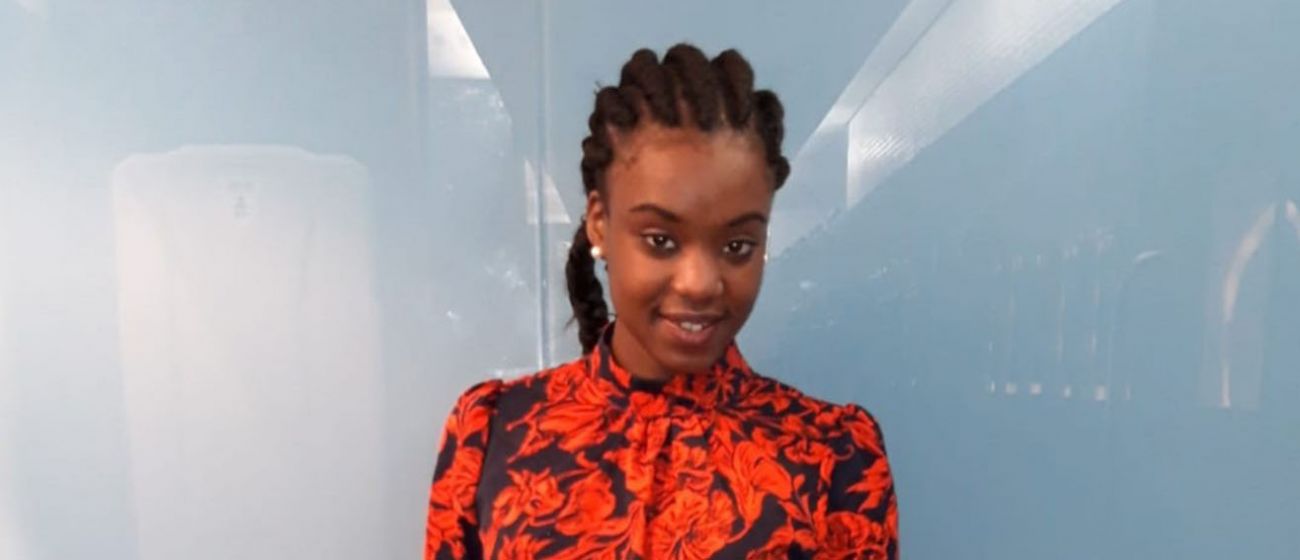 "My goal was LSBU"
Born in Portugal and with family from Congo, Veronica grew up speaking Portuguese and French. After starting her Law degree in Portugal, she decided that she wanted to move to London to start her dream course and gain more of a student experience. She applied to 5 different universities on UCAS, but there was something about LSBU and the employment opportunities that caught her attention: "My goal was LSBU, but my level of English wasn't that good. I knew that if I wanted to join LSBU, I had to develop my English".
With just 5 months until the start of the semester, Veronica studied English in order to take her IELTS test - an International English exam for those from overseas to complete before attending a UK-based university. She passed and was accepted into LSBU.
"I never feel judged at LSBU"
"I felt insecure about starting in the Induction Week as I worried my English wasn't good enough, but I quickly learnt that other international students here felt the same about their language ability – though find that in reality, it's not an issue. Since starting, I have never felt judged by anyone at LSBU."
Veronica remembers hearing tutor, Helen Ismael, welcoming students at Induction Week and telling them that "if you feel that you are the only person feeling something, you are wrong". Veronica related to this and knew that Helen wanted students to be confident communicating with each other.
During the first semester, Veronica took part in the EPIIC bag challenge, where students use a business startup model to explore the LSBU values of Excellence, Professionalism, Integrity, Inclusivity and Creativity. It was through this that Veronica was particularly drawn to Inclusivity and felt that it resonated with her and her experience: "I felt helped by other students around me and in my course, my tutors made me feel like I deserve to be here".
"I want to boost confidence in others"
By succeeding in the face of learning a new language, moving to a new country and starting at LSBU, Veronica acknowledged that she could achieve good results in her assignments. "I want people here to know that nothing is impossible and LSBU really help their students".
Although she has been at LSBU a short time, Veronica is already keen to give back and help others in a similar position: "I want to start a society here for other students to help and inspire them. I feel comfortable at LSBU as it has enabled me to improve and learn - so now I want to boost confidence in others".
Find out more about BA (Hons) Business Management with Law.
Tags