Unable to fulfil her dream in her native Serbia, Andrijana Ljujic headed to London – and found a new home at LSBU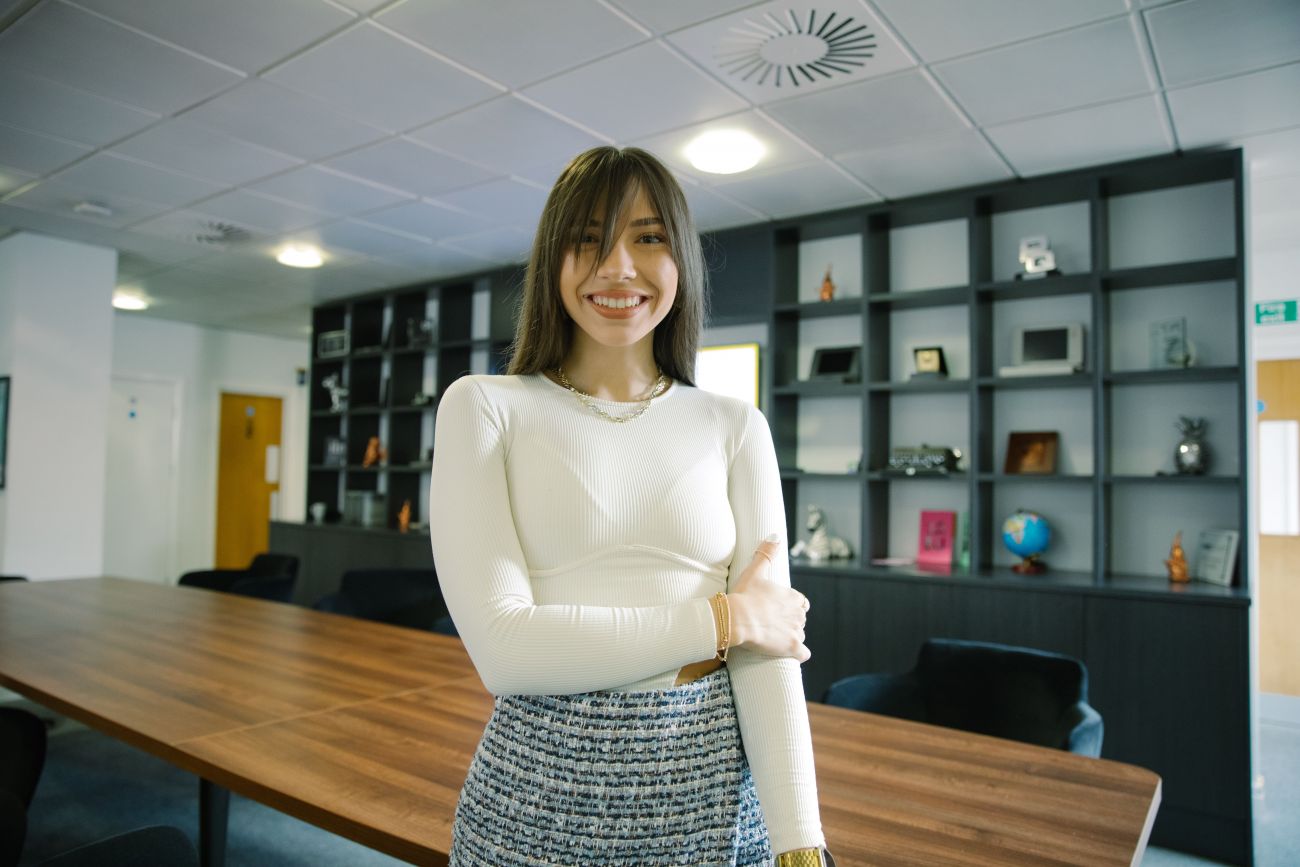 Andrijana came to England to study Forensic Science at LSBU, fulfilling her mother's dream and her own. "It's important to choose a subject you want to study and to be interested in your course. Listen to your heart, choose a university that welcomes you."
People were so willing to help, even before I became a student here.
Forensic Science courses don't exist in my home country of Serbia, so I came to London. My mother always wanted to study this subject, but never had the chance. I used to hear her talking about it, and caught her enthusiasm. I want to do something interesting and dynamic, with a different case every day.
I was accepted at three London universities but chose LSBU after attending online events and talking to some professors. They provided me with information and sent me the addresses of alumni so I could talk with them, too. The best thing about the university is how welcoming everyone is. I feel completely at home here.
The course content and delivery are both so varied.
Forensic science is a mix of science and law and at the end of the undergraduate degree we can choose whether to switch to law or stay in science and work in, say, toxicology or ballistics. Instead of studying modules called physics, chemistry or biology, we study explosion and fire, marks and traces.
The professors make the subject interesting. They're professional and passionate about their subject, and go out of their way to demonstrate that forensics is a way of thinking, and not just about science and equations.
We have great facilities to do our practicals and expert guidance; tomorrow I'm attending a how-to webinar given by the company that supplied the equipment for one of our labs.
We learn through lectures, seminars, guest lectures, practicals and field trips. There are research modules, too, so we learn how to do our own research in the labs.
My dream job would be to work for the police here in London.
I'm especially interested in ballistics and would like to do my own research alongside my primary job. The varied and practical aspects of the LSBU course will help prepare me for this.
Tags