Ross Welham, Alumnus, BSc (Hons) Quantity Surveying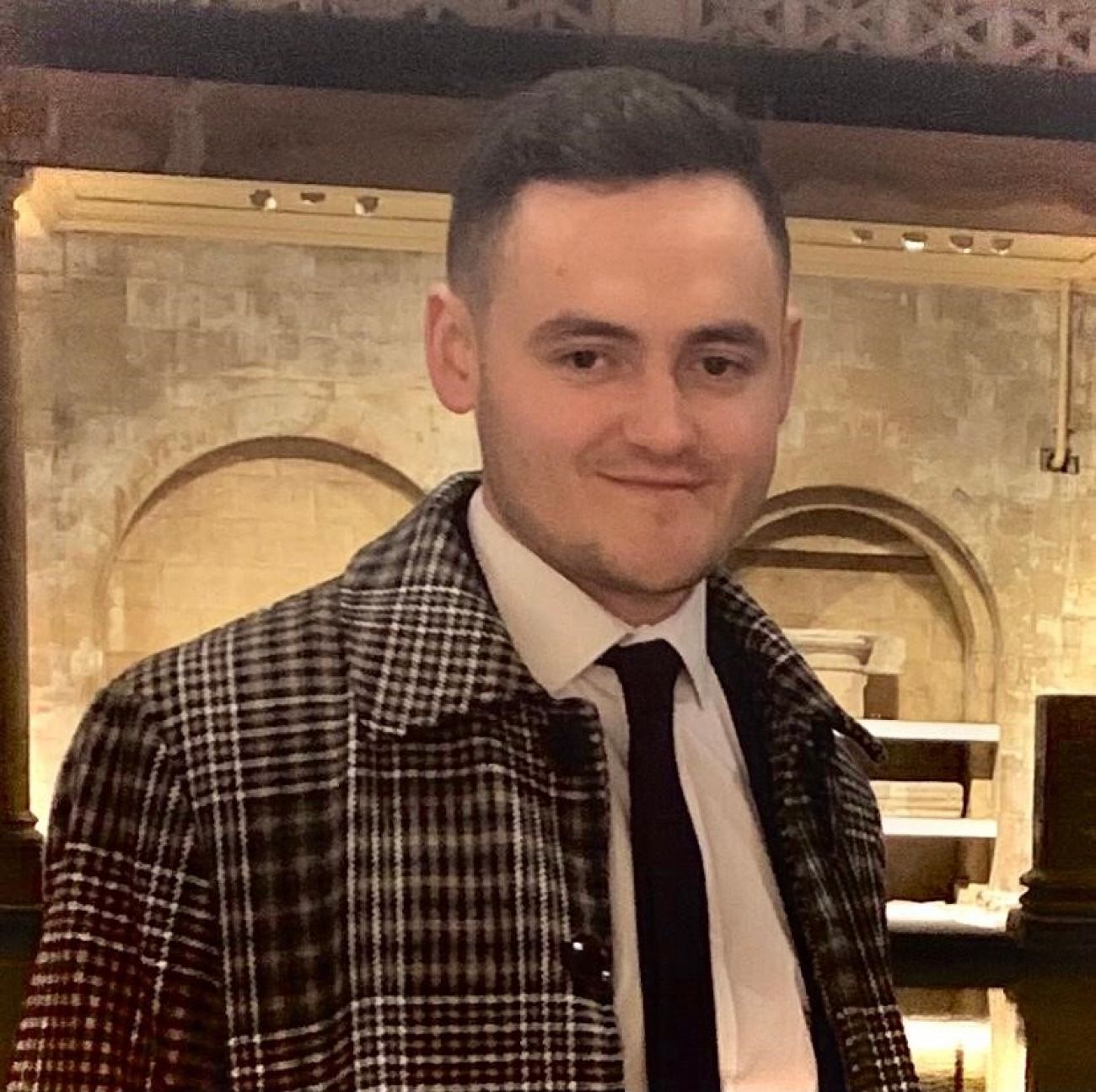 "The next generation of construction professionals is definitely going to be more diverse"
Ross Welham (BSc (Hons) Quantity Surveying, 2021) works as a quantity surveyor with consultants Turner & Townsend. He was awarded the McGrath Charitable Trust Foundation Prize for Best Undergraduate Research Project in the Division of Construction, Property and Surveying.
My project was about sustainable development. It's such a hot topic at the moment. What interests me is exploring the barriers that stop us doing what we need to do to make housing more sustainable and looking at the drivers we can put in place to help push change through.
Doing a degree apprenticeship is a long haul, but very rewarding. It's a great way to progress your career too. If I'd done a traditional degree and then gone to work, I'd only have two years' experience by now. This way I've got five years' work under my belt and a degree. The two things really work together, too. What you're learning at uni you can apply at work, and what you're doing at work feeds into your studying. And, of course, you get to leave without any debt too.
Even if you're studying part time, you can still have a social life. Obviously the last 18 months or so were tough, with COVID, but that was true for all students. Obviously I didn't get to live in halls and have that typical student experience, but I still made loads of good friends and on the day we were at uni we'd usually go to the pub or the Student Union. I never felt like I was missing out.
Winning the prize was a great confidence boost. By the time I got the email I had my grade – a first – which I was delighted with. I was pleased with my research paper too, but I didn't realise it was that good!I think if you're the sort of person that's conscientious about your work you always think you could have done better, but it was nice to have that recognition that I'd done a good job. Hopefully I'll put the money towards a holiday for me and my girlfriend. Italy would be perfect.
The prize has already helped me in the workplace too. My line manager and the director above him were really impressed when they found out. Everyone here has done a degree so they all know the effort that goes into writing a good dissertation. I'd say it's done a lot to raise my profile. I'll definitely be putting it on my CV – I'm really proud to have such an accolade.
The next step for me is to get chartership. Hopefully that will happen in spring 2022. Then I'd like to get some experience of working abroad for a couple of years. Canada, New Zealand and Dubai are all on my radar. Then I'd like to come back to the UK and carry on working on big infrastructure projects like the ones we work on at Turner & Townsend: HS2, Crossrail, the Heathrow expansion.
LSBU has definitely changed me as a person. The experience of being in such a big institution with people from all walks of life opens your eyes to the world around you. The next generation of construction professionals is definitely going to be more diverse, and that's great. All the initiatives that are going on to encourage people to consider construction as a career are definitely helping move things in the right direction.
Tags