Purdey Maiklem - BA (Hons) Fashion Buying and Merchandising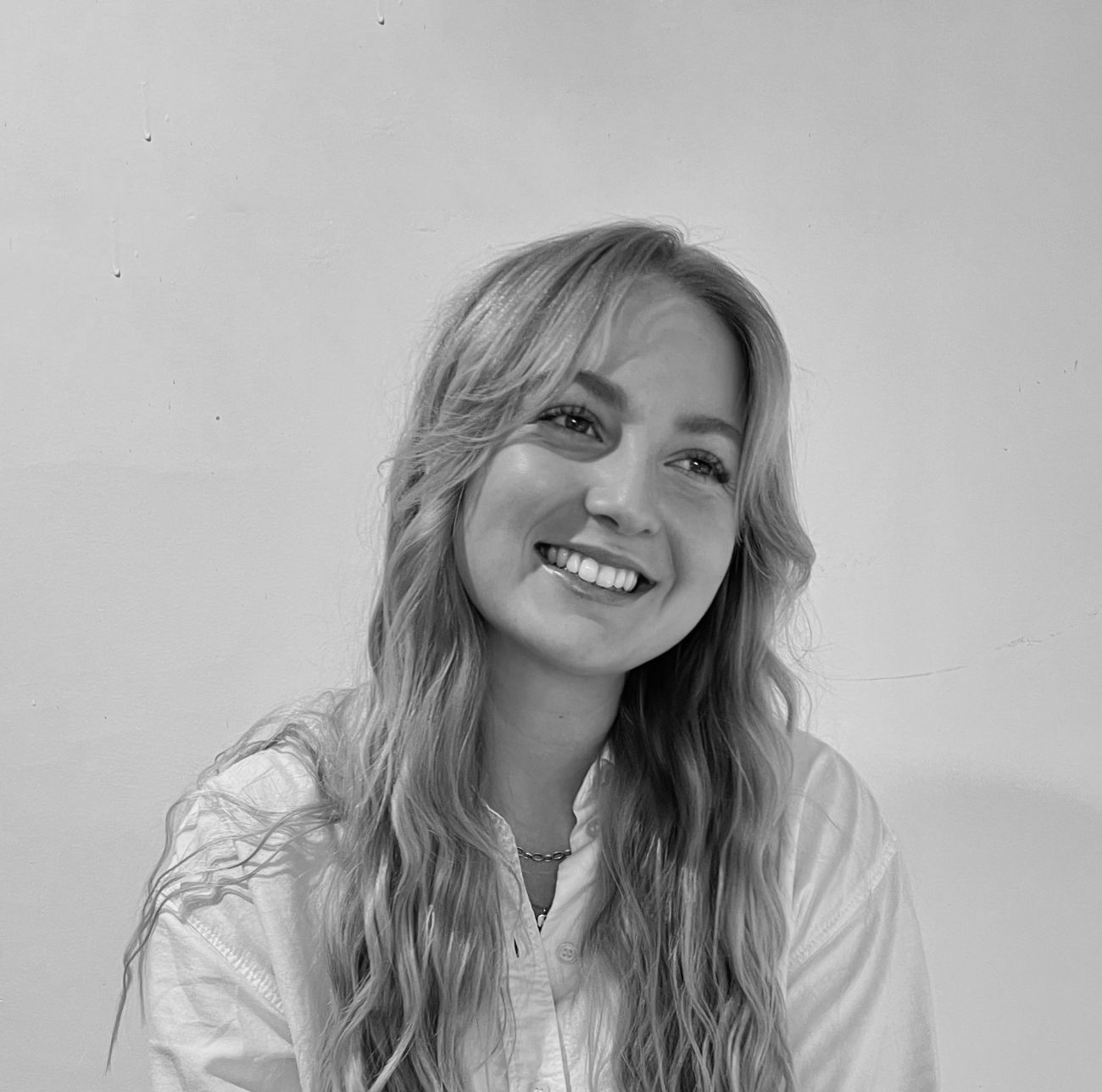 What led to you studying your chosen course?
To be perfectly honest it wasn't the smoothest journey! After a year of working and travelling, I started a degree in English Language at another university, but it was not what I expected at all. I missed being creative and wanted something to stimulate that part of my brain as well as the academic side. After another year of work experience (and panicking about my future!), I discovered the opportunity to take a degree in Fashion Buying and Merchandising, something I had been interested in for a while. When I read up about the course, I knew immediately that this was what I wanted to do – it ticked so many boxes and just sounded enjoyable!
Why did you choose LSBU?
There are so many reasons I chose LSBU! The main reason was the amazing course leaders, Ronke Fashola and Tony Charalambous, whom I met at an open evening – they were both so clearly passionate about their work, they had extensive industry experience, and they made everything sound fun. The lecturers on this course have been second to none; all have come from a background in the industry, and each one of them had something new, interesting, and current to teach. LSBU is also known for being one of the best universities for preparing you for the working world, which was hugely important to me, and it lived up to this claim.
What is the highlight of your career so far? Has there been a particular project or achievement that you would like to tell us about?
Studying at LSBU really helped me to realise what I'd like to do with my future. Throughout my time on the course, my desire to work in sustainability and ethics within the fashion industry grew immensely. I am currently working as a freelance Social Media Executive for a number of brands and agencies, including a family-run charity, Bring Back the Smile to Nepal. The charity is very small, and I am thoroughly enjoying growing with it – from refreshing its brand identity to planning future fundraising events and Christmas campaigns, I am very proud of the work I am doing and would not have had the confidence to do so without the help of my course at LSBU.
How do you think LSBU prepared you for your career?
LSBU was incredible at providing career-first opportunities throughout my time there. We had regular talks and workshops from the careers department, opportunities for interview practice, and even a whole module dedicated to writing CVs and creating online portfolios. Now, applying for jobs doesn't seem so intimidating!
What advice would you give others entering into your profession or line of work?
Confidence is key! As a freelancer, I'm often having to figure things out for myself as I don't have a team to fall back on if I don't know the answer to something. But, honestly, the more people I work with, the more I realise that everyone is in the same boat – we're all constantly learning and no one knows the answer to everything, so trust your intuition!
What projects do you have in the pipeline?
Alongside my various work commitments, I'm planning a start-up business with one of my oldest friends – I can't tell you much about it though… Watch this space!
What is your best memory of studying at LSBU?
There are so many! The research trips to exhibitions are always a highlight. We also got the opportunity to visit an ethical garment factory in North London, which was fascinating. But I think my fondest memory was our very first lecture in the third year – Ronke, our course leader, asked us all to write down something we were most proud of about ourselves and stick it on the wall of the fashion studio. That way, if we were ever feeling stressed or doubtful or negative about ourselves, we always had this little reminder of how far we had come. It was like a mini group therapy session and gave us all the power to believe in ourselves as much as Ronke believed in us.