Nelly Kibirige, Alumna, Business Management with Law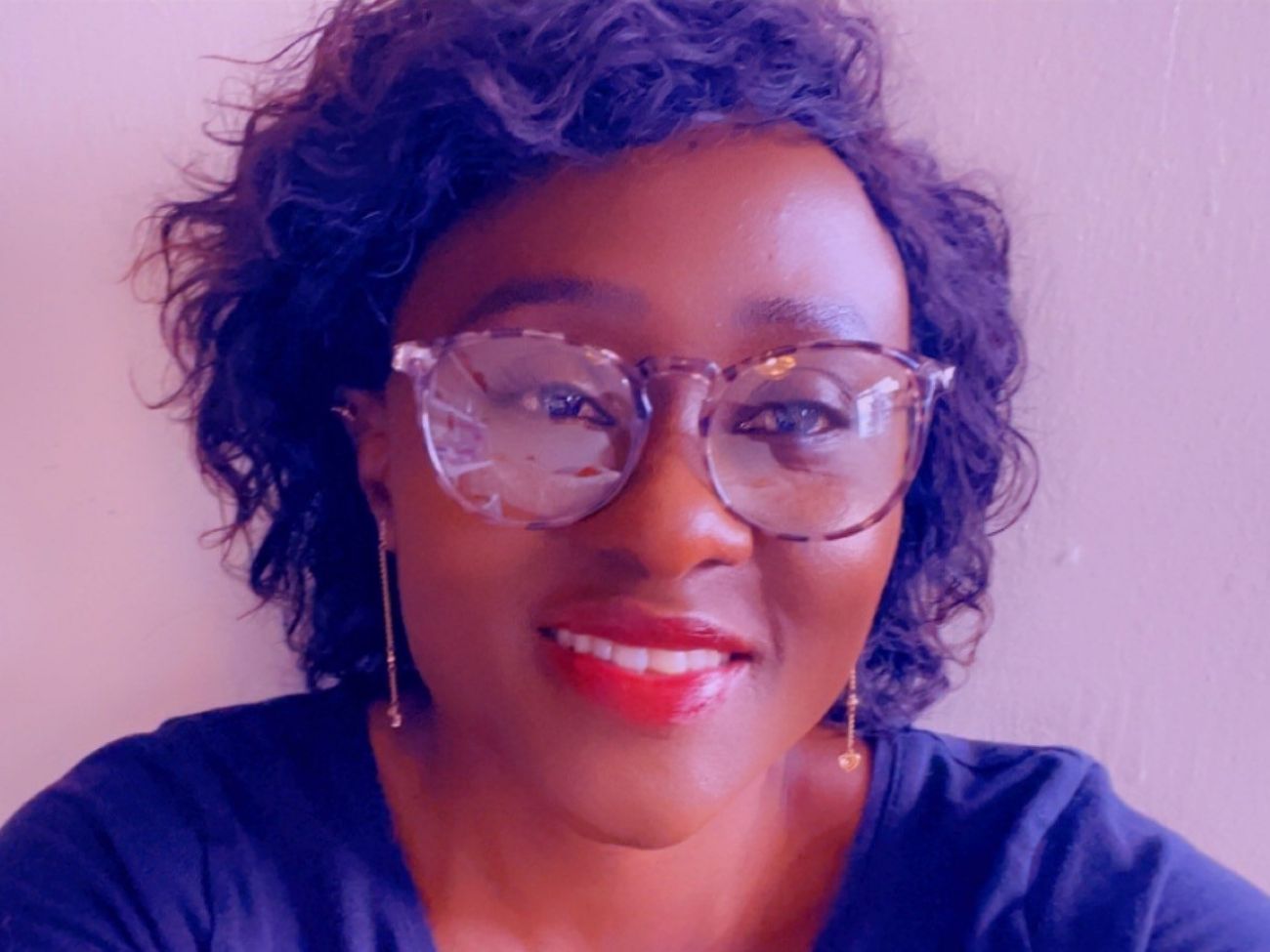 "LSBU is the place that gave me hope when I'd nearly lost it"
Nelly Kibirige (Business Management with Law, 2020) is now an Enterprise Transformation Management Consultant with PricewaterhouseCoopers. A mature student and former SU president, she recently returned to campus as an alumni volunteer to speak to current students at our Business School summer employability sessions. Here she shares some of the highlights of her extraordinary journey.
It was always my dream to go to university – but I could never have imagined how hard it would be to get there. I was raised by my Dad in Uganda, where I did really well in school, excelling at English in particular. I was on track to go into higher education. Then I moved to the UK and ended up leaving home at 16. From then on, my education was very fragmented. I was living in hostels and moving all the time, so I was constantly having to apply to new colleges and start again. While studying for my A-levels, there was a big crisis in the family, and I basically had a breakdown. I carried on posting assignments in to my college tutors, but my one chance at getting my A-levels was ruined as I was in hospital for nine months.
After I realised I wasn't going to sit my A-levels, I set about stitching together my own qualification. I didn't know that was what it was called at the time, but that's what I was doing. I just did everything I could – computer graphics, web authoring, anything that was interesting to me and that would boost my skills. I always loved fashion, so I tried to go down that route for a while. In the meantime, I'd had two children – I now have four – and I was also working part time as a carer. To say it was a challenge is an understatement, but I was determined to keep learning and nothing was going to stop me!
LSBU is the place that gave me hope when I'd nearly lost it. I'd bumped into someone with a clipboard on a street in Lewisham who was offering advice on getting into university without A-levels. I ended up on an HND course that would provide the stepping stone I needed to join a proper university. But that wasn't the end of it. In all I think I started at LSBU three times, because of regulatory issues with the certification of my former college and then problems with funding. I eventually started my course properly in 2017, three years after my initial admission.
Getting involved with the Students' Union opened up so many opportunities. Having struggled for so long to get to university, I was wary of anything that might slow my progress. But I could also see that this was an amazing opportunity to gain some meaningful work experience and to earn a salary for the first time in my life. I knew that would help to improve my prospects when I left.
It was a time of enormous change at the university. PwC had been brought in to oversee Project LEAP, a major LSBU-wide transformation project. At the same time, there was huge upheaval within the Union and I was having to commission and manage my own teams of change management consultants. I found it all fascinating. I was lucky enough to be involved in that bigger project too and to be able to see the colleagues from PwC at work. Their delivery, their professionalism was exceptional. I just thought wow, I want to be part of that. The lead partner on that project is on my list of the most inspirational people in my life.
My first week at PwC, I posted a picture of myself in front of the office on LinkedIn. I was so proud. I often come back to that post just to remind myself how far I've come. My role now is really stimulating. I'm working with a huge range of clients from FTSE 100 companies to government departments to middle size enterprises and charities. It's a dynamic and genuinely inclusive environment. PwC aren't interested in being comfortable. They're constantly looking to ask questions, solve important problems, and challenge themselves to embrace new ideas. They've recently removed the requirement for graduates and interns to have at least a 2:1; that's something that makes a tangible contribution to social mobility.
Becoming an alumni volunteer was a natural step for me. Growing up, I feel like I really missed out on having role models, on hearing people speak about what's possible in life. Looking back, I can see so many times when I would have loved to have just heard someone say, 'I've been through tough times, but I've prevailed. It's going to be OK.' If by speaking about my life and the lessons I've learned I can inspire just one other person, I will continue to share my story.
Tags