Muizz Alamaroof, "I feel like success is something you constantly achieve."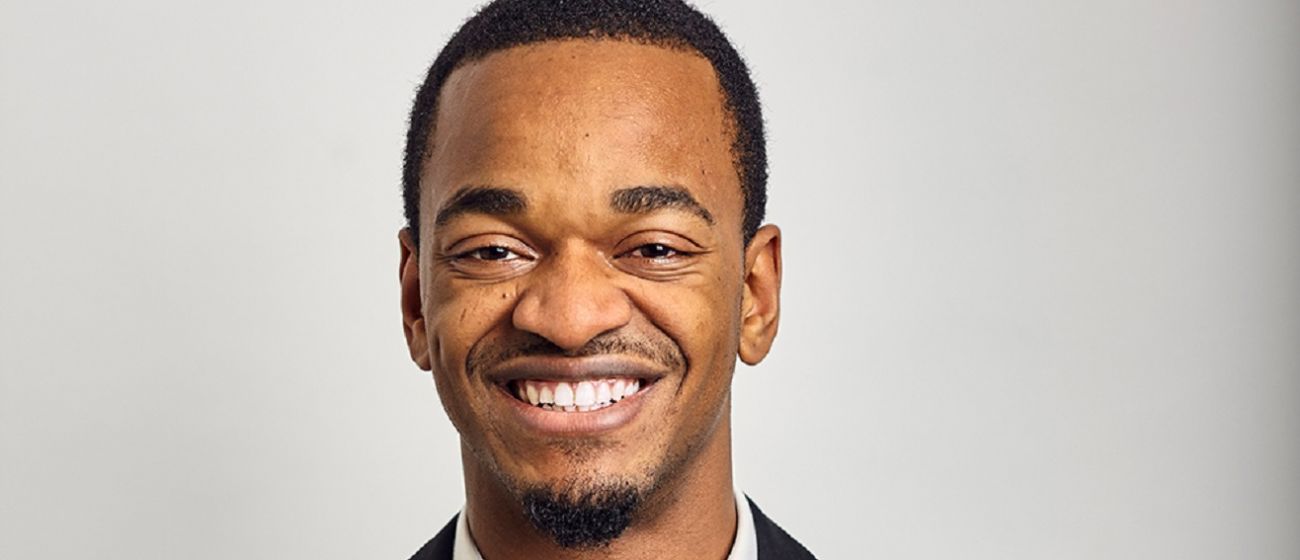 First year Journalism student, Amber Sams, caught up with Muizz Almaroof, a LSBU Civil Engineering Alumnus and co-founder of Motivez to discuss success, entrepreneurship and the future.
Growing up in a deprived area, there wasn't much going on. There was a lack of opportunities, barriers to stop you doing what you love. There weren't many role models that we could look up to. That really inspired us to help people like us.
We set up Motivez to improve the lives of young people. It's a mobile app company that helps young people develop themselves personally and professionally, with the end goal of helping them to secure their desired career. We've been fortunate enough to be directed towards opportunities just by being in the right place at the right time, and by being confident – but not everyone's confident. We had to be willing to do our research and go out there and find opportunities, but not everyone has those skills. We believe there's an easier way. Rather than young people always hunting, let's bring opportunities to them.
No one taught me how to start a business. I studied business studies in school, but that didn't help me when it came to setting up Motivez. The challenge was to find people who were willing to help us, teach us how to register the business, how to legalise ourselves. We had no clue. We had this business that we loved, and we wanted to bring to life, but we needed help.
LSBU's Student Enterprise programmes opened our eyes. We got legal support and guidance, alongside step-by-step support. They gave us an office space. Out of everything, that was the biggest thing. We didn't have a space; I just had my bedroom. Imagine trying to run a business from where you sleep. That allowed us to be more focused and see things a lot more clearly, as well as interact with other business owners and bounce ideas off of each other. Even when we left the university, the team and the community are still there to support us.
I balance Motivez with my civil engineering job. On the weekdays I work on it in the evenings, and then all day on Saturdays. We've got a team of six, which allows me to be more flexible and have some of the team members attend meetings on my behalf. We haven't built the business to the point where we can stop working yet, but we're getting there.
Right now, we're really focused on helping young people get into employment. We're trying to build that side up to a point where it's self-sustainable, and we can hand it over to other people to run. We want to create a community, where young people help young people. In the long term, we want to have a recruitment arm focused on STEM students, because most of us are specialised in engineering. Let's get people who are interested in STEM a job. These technical, critical subjects are only getting more and more important.
I've always liked entrepreneurship. It's been in my nature from a young age. I've always been creating stuff – I've had my own record label before, I used to host parties, I've always been business minded. I don't believe it's right to only work for someone else if you can create something yourself and add to the economy. I'm not saying you shouldn't work; I do believe it's important to work for someone else at the start of your journey. I'll always route for the option of working for someone else and creating your own legacy from what you learn from them.
I'm still chasing success really, whatever success is. I feel like success is something you constantly achieve. Explore and take every opportunity seriously. Those two things will take you a long way. Even if you don't know what you want to do, don't take any opportunity lightly. Be a risk taker, a very big risk taker. That's what got us to where we are now. If you come from a deprived background, you have no choice but to take the risk and believe in yourself.
You can find out more about Motivez on Instagram, LinkedIn, and their website.
If you're inspired by Muizz's story and want to start your own entrepreneurial journey, get in touch with our Student Enterprise team.
Written by Amber Sams, a first year Journalism student.
Tags