Graduate Stevyn Kemp goes on to full-time work for his placement employer, NetApp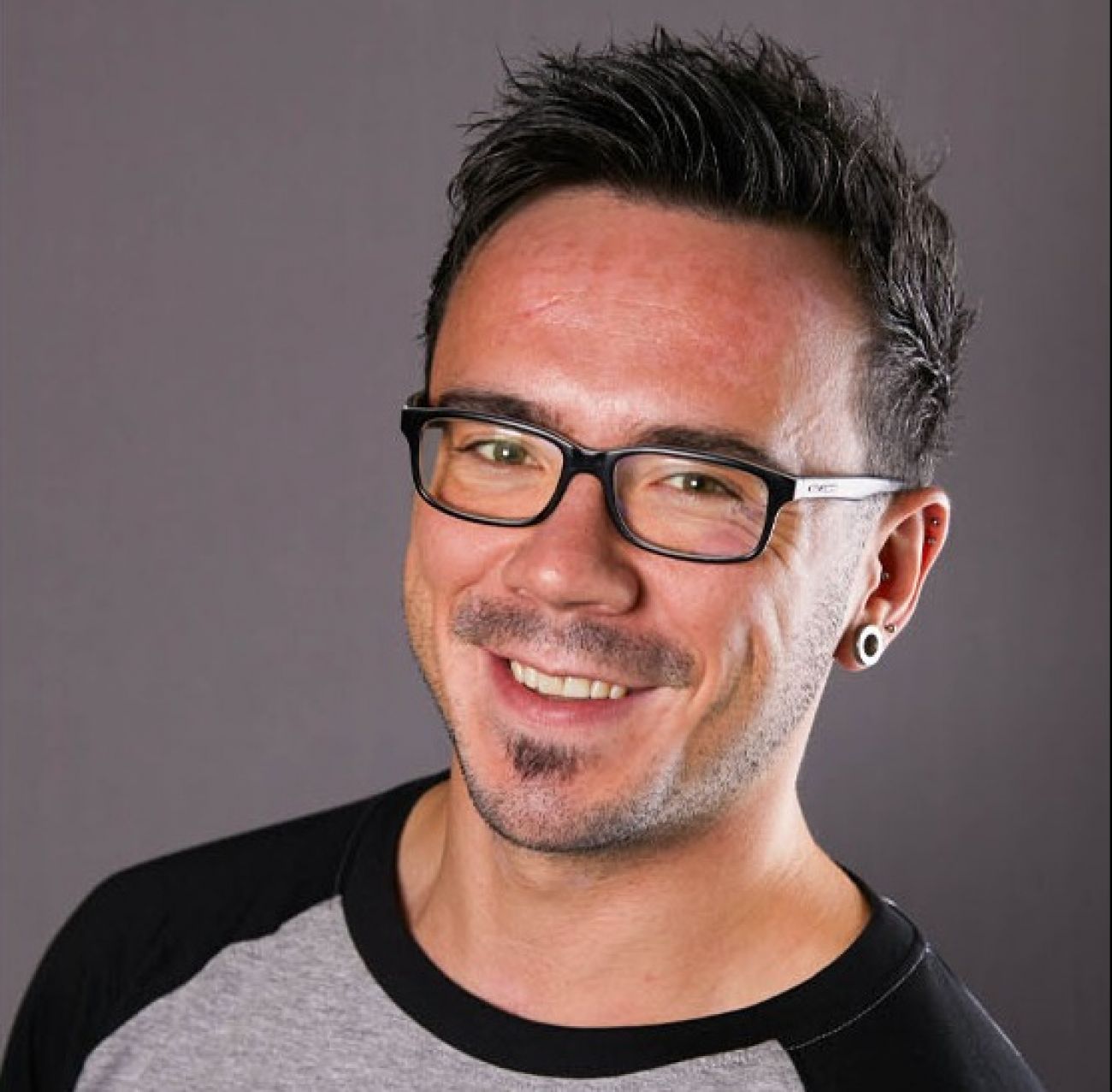 Since graduating from LSBU in BA (Hons) Marketing (with Placement), Stevyn has gone on to work full time for his placement employer, NetApp. NetApp is a multinational corporation which provides storage solutions and data services to companies all over the world with customers such as Dream Works Animations, Ducati Motorbikes and AstraZeneca to name a few.
Stevyn was drawn to LSBU and particularly liked the location: "I knew there would be plenty of job opportunities in London that I would not be able to find in other cities. I wanted to work in Marketing but needed to find what area I could specialise in. LSBU was the perfect choice for me because of the variety of course modules and the diversity of work experience available in London".
Being on a placement
In his second year, Stevyn decided to apply for a placement year through the university Job Shop as he knew this would be an opportunity to stand out once graduating. "The Job Shop helped me tailor my CV for one of the jobs I wanted to apply for. After learning how to write the ideal cover letter and make my CV more appealing for the role, I spent many hours repeating the same process for each placement I applied for. It was a very lengthy process, but I knew that for every 10 jobs I applied for I would probably get one interview back. I kept a tracker for all the jobs I applied for and followed up regularly with the employer. Patience and organisation is key here but it does pay off in the long run".
Stevyn notes that his experience on placement contributed to his studies at LSBU; "while on my placement at NetApp, all the theory I learned on my degree's Brand Management and International Marketing modules were really put into practice. You learn many skills at university but learning something then applying it in a real-world situation is something completely different".
"Some of things that I was responsible for on my placement were graphic designing, email creation, data management & analytics, hosting a weekly call to the leadership team across Europe, lead management, sales incentives & competitions as well as organising events with the other interns".
"Whilst on my placement some of the highlights were attending events and tradeshows, meeting the company CEO, watching a keynote speech from Brian Cox, fundraising & CSR activities and getting corporate tickets to Silverstone Moto GP".
Stevyn was lucky to remain part time at NetApp when he returned to university securing a role as Demand Engine Manager, Stevyn applied his experience and knowledge from his placement to his studies in his final year. He explains; "I was lucky enough to use data provided by NetApp as part of my dissertation. It enabled me to develop a deeper understanding of the theory of marketing and apply it to real life situations. I am still reaping the benefiting from the data I conducted research with and it really propelled my career".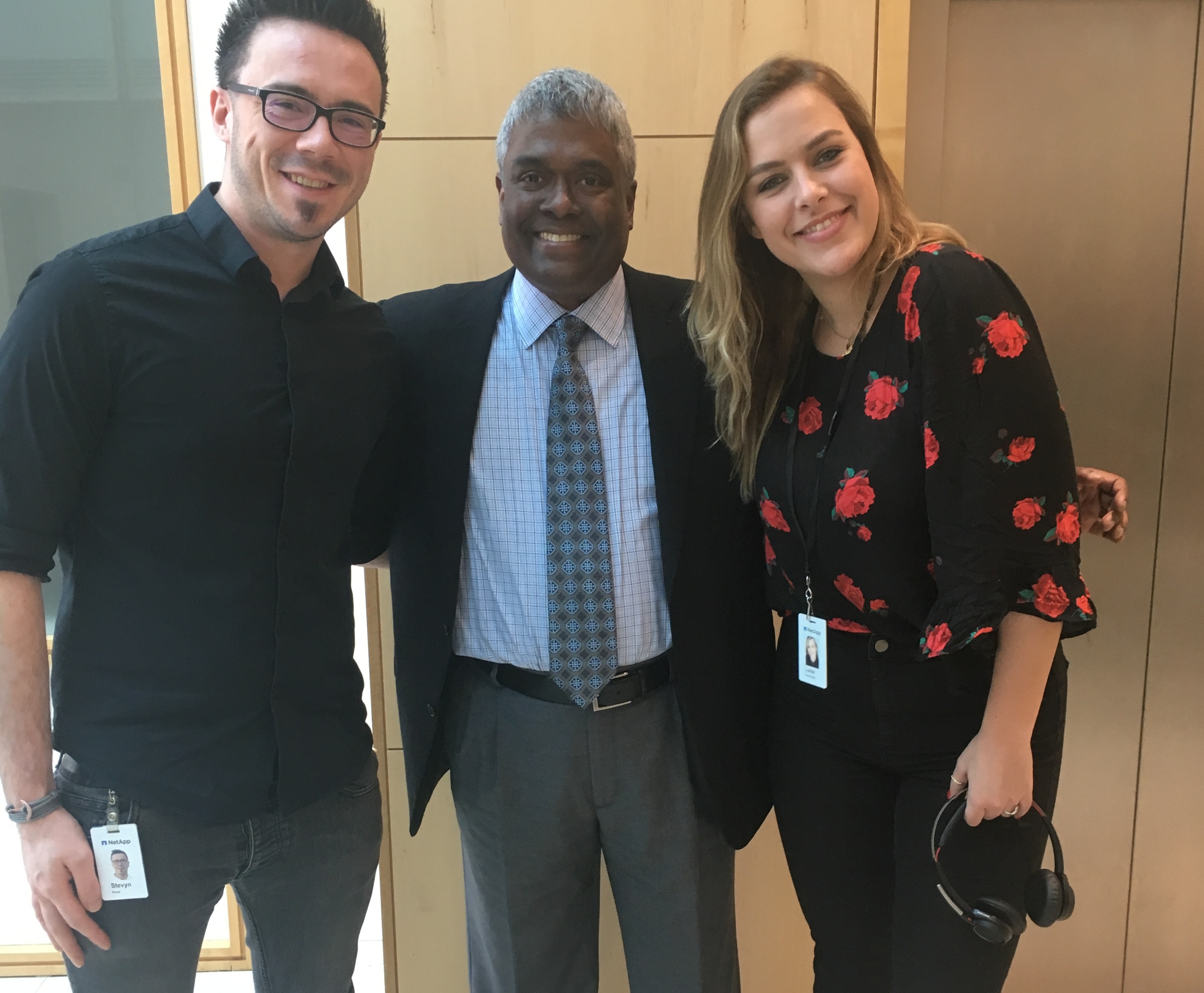 Life after LSBU
Stevyn stayed on working with NetApp a few days a week between his classes and, before he graduated he was offered a full-time role as the Demand Engine Manager until he was recently promoted to his current global role. "Being on placement put me in an exceptional situation that other students who did not take a year out for an internship were not able to experience. I was extremely lucky to stay with NetApp during my studies. Before I graduated in 2019, I was offered a full-time role in Marketing Operations and recently got promoted as the Global Webinar Execution Specialist".
"I am part of the Global Engagement Centre, which is the hub of shared marketing services. My roll involves working with many teams all over the world supporting and executing webinars targeting a varied audience of technical managers, software developers right up to CEOs. I am responsible for the creation of registration pages, emails invitations, building out webinar platforms, promotion, support during live sessions, post-webinar follow-up activity and sharing best practices"
"With the current pandemic there is a huge demand for digital marketing, so I am very lucky to be in a career that is fast paced, working with very diverse teams and learning new things everyday. My goal right now is to streamline the process to get to market quicker and reach new potential buyers".
Advice to prospective students
"Speak to the lecturers. I did not have a defined end goal of where I wanted to be after my degree, but I knew I wanted to study Marketing. The advice, support and mentoring from the staff and students at LSBU really helped shape my journey and made me the marketeer I am today".
Read more about our BA Marketing.
Tags