Good grades in Year 2 led Manuela Nunes Cabral from a bachelor's to a master's degree in her chosen subject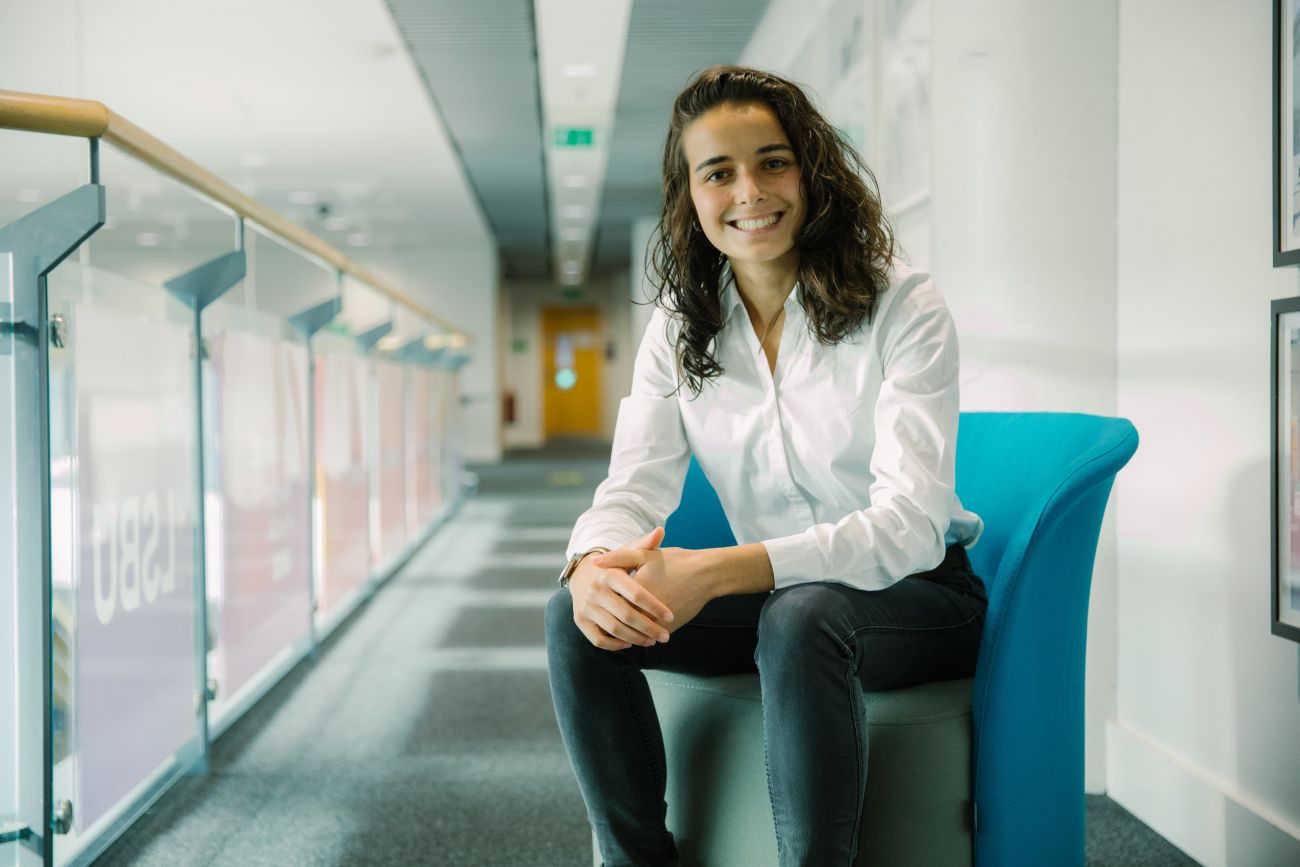 Living and working in central London as a spa therapist, Manuela wanted to continue with her part-time jobs while she studied. LSBU was the university closest to where she wanted to be.
Sometimes things turn out for the best when you don't get what you think you want.
Initially I wanted to study physiotherapy, because I had a background in massage and wanted to explore anatomy and issues surrounding injury. However, I knew I didn't want to go into the NHS. I wasn't aware of Sports Rehabilitation as a degree course but I was offered a place and I'm so glad I took it! It turned out to be exactly what I was looking for, concentrating on injuries and rehabilitation.
LSBU has amazing facilities, with state-of-the-art clinics and labs.
You get a lot of practical experience on this course. As well as the university-based learning, we have to complete 400 hours of placements, which prepares you for the real world. I'm currently on a placement with a football club where I'm treated like part of the team. I advise on injury prevention, watch the games, and participate in treating any injuries that arise. I have friends doing placements in a running school, educating and training athletes.
People can also book a sports massage with us, giving us even more hands-on experience.
You're in the middle of everything here at Elephant and Castle.
The clinical space is ten minutes' walk from London Bridge; sometimes I walk over and have my lunch there between classes, which feels fantastic.
The university environment is great, with good facilities and resources. The teaching staff want you to succeed and help you become your best.
The course prepares you to work as soon as you graduate.
I started doing an undergraduate degree but in my second year I got good grades and transferred onto an integrated master's, which means staying on for an extra year. It's a great opportunity: one more year of learning and even more experience.
After that, there's a wide range of opportunities available to me. I could go into a clinic, work in massage, or join a sports club or a gym. A lot of fields are open to me and the course is accredited by the British Association of Sport Rehabilitators and Trainers (BASRaT), so we're prepared to start work as soon as we graduate.
Tags