Ellis Miller: "You don't have to choose between sport and study"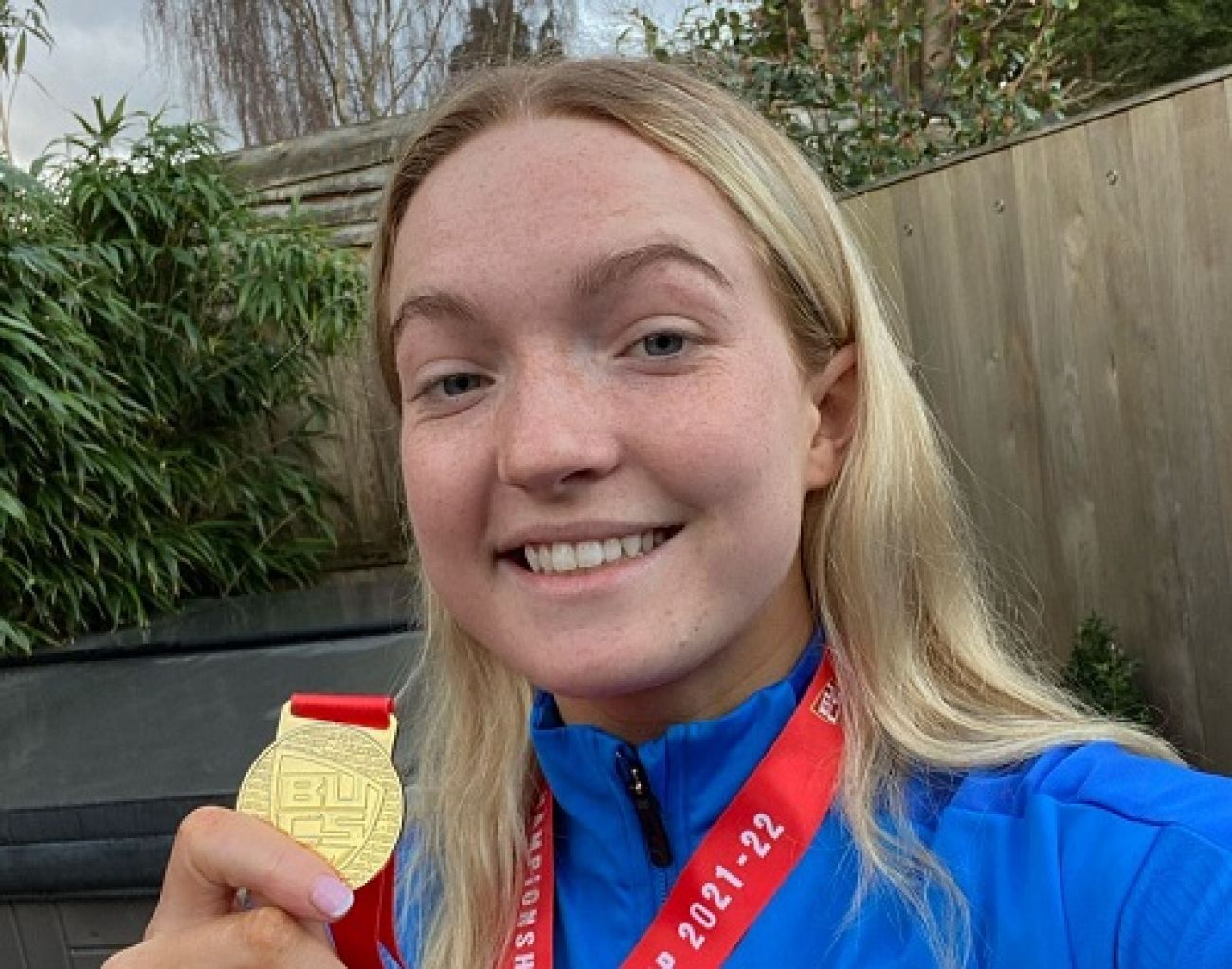 "You don't have to choose between sport and study: you can do both"
Ellis Miller (BSc Hons Sports Science) is an LSBU sports scholar. A member of the Great Britain U23 World and European Championship Canoe Slalom team, she's currently on course to compete at the LA Olympics in 2028. She talks about finding balance in her life, and the importance of having the right team around you.
I was about 13 when I got into canoe slalom, which is relatively late. After the London 2012 Olympics there was a talent identification programme, going round schools within a certain radius of the Lee Valley White Water Centre and looking for candidates with the potential to be an elite canoeist. I was selected. We went through lots of trials, and the group got smaller. At the end, 15 of us were selected for the programme. Over the years more people have dropped out and now I'm the only one left of that original cohort.
I was already pretty sporty. I was a county netball player so I was used to training every night after school. I just really enjoyed canoeing from the start, and I was excited about the possibility of going to the Olympics one day. The more serious it gets, though, the bigger the commitment. In the early days the competitions were domestic but that could mean anywhere in the UK. I remember my parents driving me to north Wales or Newcastle on a Friday night, then I'd compete all weekend and we'd drive back on Sunday night ready for school on Monday. It was tough!
LSBU really understood the need to balance study and sport. I always knew I wanted to go into sports science, and staying in London to study meant I could carry on working with my team at Lee Valley. What struck me about South Bank was the great facilities, the fact that the course was really hands-on, and the passion and enthusiasm of the LSBU Active team.
My routine is pretty stacked. Monday to Wednesday, I'll train in the morning at Lee Valley. It's a man-made course so you have to wait for them to switch the water on at 8am. Then I'll come home and do my lecture before going back for the afternoon session from 1.30 to 3.30. Then I come home and catch up on the lecture I've missed online. Thursdays and Fridays I commute in and spend more time on campus.
I've got an LA profile, which means I should be on track to compete at the Olympics in 2028. In the meantime I'm racing for the Great Britain U23 team. I'm also first senior team reserve which means that if the seniors don't achieve certain results, those races get offered to me.
My proudest achievement? I'd say it's winning the team silver at the World Championships in 2018. I was only 16. It was insane! That was my first medal on the international stage. It was such a proud moment. That same year, I made my first senior world final. That was pretty crazy too. Then last summer I finished ninth in the U23 world final, which was a great feeling.
Being a sports scholar has massively enriched my experience at LSBU. I'm funded by UK Sport which means that I already get a lot of support - a doctor, a physio, a nutritionist, the full package! But nevertheless, knowing the university team is there is invaluable. I'm happy to have the opportunity to give back too, whether that's by blogging or writing social media posts about my experiences or taking part in open days.
Competing at a high level does mean making sacrifices. A lot of my friends went away to university and there was a time when I felt like I was really missing out by staying at home so I could keep doing sport. Now I feel like I've found a balance, and I wouldn't have it any other way. The message I want to get across is, you don't have to choose between sport and study: you can have both. You just need determination, and the right support network around you.
Find out more about LSBU's sports scholarship programme
Tags