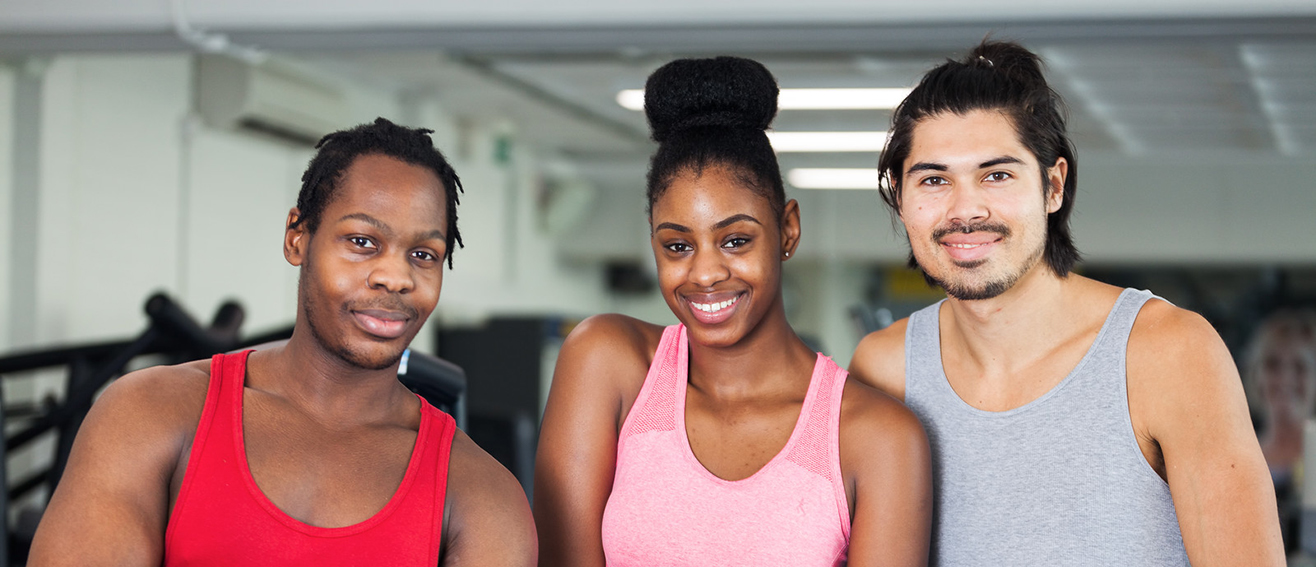 Sports scholarships
Sports scholarships support talented students to excel
LSBU Active's Academy of Sports Scholarship Programme is available to talented athletes to support their development both academically and on the field of play.
We accept applications from talented athletes competing in any individual sport, providing they perform on a senior international, national or regional level and a strong professional profile in the chosen sport.
Please note that whilst applications in any sport are accepted, applications will be prioritised in terms of performance level.
For further information about the scholarships available at LSBU visit scholarships and fee discounts.
Benefits of becoming a Sports Scholar
Financial support
Sports Scholars can receive up to £1,500 financial support per annum, and support in competition travel and entry.
Sports science support
Sports Scholars are eligible for an amount of free sports science support in the Human Performance Centre (HPC) at the University. The HPC can offer support in sports physiology, sports biomechanics, sports psychology, sports nutrition and strength and conditioning.
Personal liaison officer and academic support
Sports Scholars may qualify to be assigned a personal liaison officer (or mentor) within the University who acts as a link between the athlete, the academic division and University authorities, who seek to be flexible and assist in balancing the athlete's sporting and academic commitments. This free service has proved to be very valuable with the majority of athletes, many of whom stay in touch with their mentors years after graduating. Academic support can also be in the form of funding resources such as textbooks or IT equipment.
Free sports therapy and massage
LSBU Active has experienced sports therapists based on-site. Members are eligible to receive free access to this service.
Free access to sports talks and workshops
The Academy of Sport coordinates a series of talks and workshops on sports coaching related topics such as 'Safeguarding'. All members of the programme are able to access these talks for free.
Free access to sports facilities
Sports Scholars are entitled to free access to the University's sports facilities, including the fitness suite and free weights training facility.
Free leisure wear
Sports Scholars are entitled to a package of free Sports Scholarship Programme leisurewear.
International travel opportunities
Within the programme there are opportunities to have competitions abroad funded as part of your scholarship.
Student athlete profile
Ashley Facey-Thompson, Table Tennis athlete, BSc Sports Coaching and Analysis

"I was attracted to the University not only because of the course content but also as they understood my sporting commitments and were able to provide me with support in so many vital areas, enabling me to achieve both academically and in my sport.

"The financial support I received was particularly valuable as it enabled me to worry less about my finances and concentrate my efforts on studying and improving my performance.

"During my training for major championships, it was reassuring to know that my personal liaison officer was dedicated to ensuring all aspects of my training and study were supported by the Academy and my department and if necessary, academic flexibility could be arranged.

"The support I received as an athlete on the on the Sports Scholarship Programme was invaluable to me and I would encourage anyone competing at a high level to become involved with the programme at LSBU."
Apply for the programme
Applications for the 23/24 Academic year will be open from Monday 31st July until Sunday 1st October 2023. Applications will be considered on a case by case basis by the LSBU Management team after which your application will be reviewed and if successful you will be invited to interview.
If you would like to speak to a member of the team to find out a bit more about the programme you can email or call us on 0207 815 7812 and we will be happy to help.
Please note that all sections of the form must be completed in order for the application to be accepted. Incomplete forms will not be considered. A reference from a national/club coach must be provided and with any supporting evidence emailed to Active@lsbu.ac.uk before the deadline. Any application received without a reference and supporting evidence will not be accepted.
Our Stories
Find out how the sports scholarship programme has supported other LSBU Students