Carrie Rutherford, Principal of LSBU Business School, Croydon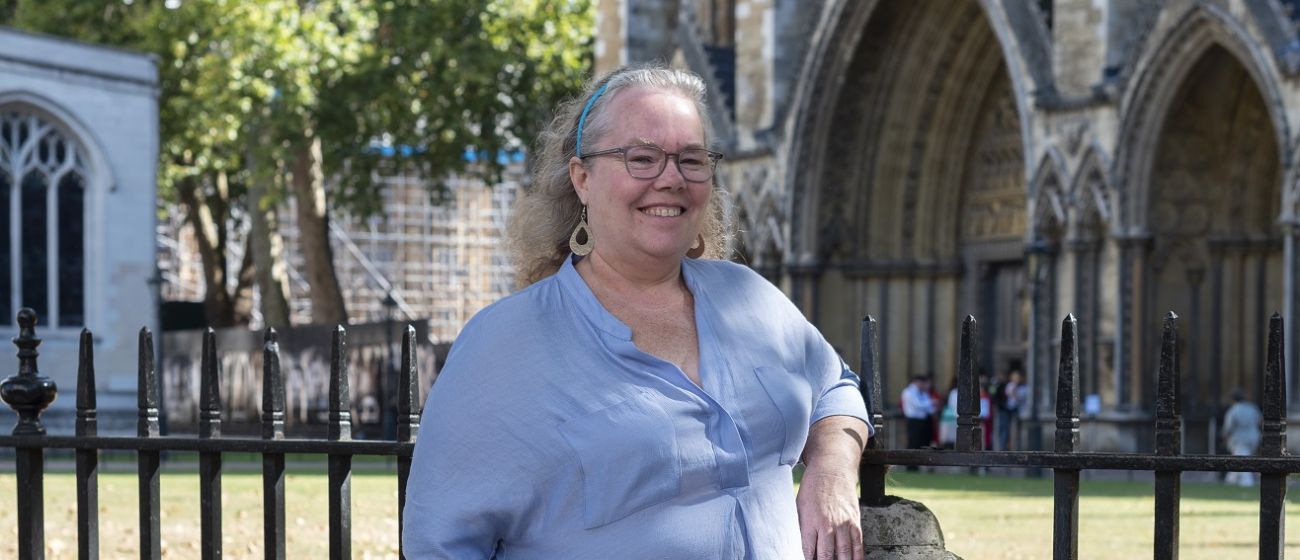 Carrie Rutherford is the Principal of LSBU Business School at our Croydon Campus.
How did you get into this line of work?
I've wanted to be a maths teacher since I was five years old, so academia was clearly my destiny. It took me a long time though, as I didn't get good A-Level results, and dropped out of uni to have a baby. But then, after a few years of part-time jobs alongside being a single parent, my dad encouraged me to consider going back to uni and I did well enough to progress to a PhD and then to get a job at LSBU as a maths lecturer. Eventually the Business School recognised that many of the skills that made me a good mathematician also made me a good manager, so here I am!
What do you find most rewarding about your career?
Definitely the students. Most of my teaching has been Foundation / Level 4 and Masters, and in both cases I love the realisation that students are gaining skills that will help them transition to the next stage in their academic or professional career.
What appealed to you about the new opportunity at LSBU Croydon?
A chance to be a part of creating something new. We will be running two undergraduate courses (Business Management and Accounting & Finance) as well as professional CPD courses such as ACCA and CIPD, and will also have an enterprise centre which will house our brand new LSBU digital offering and a Croydon-specific version of our Business Solutions Centre.
What do you think the future holds for Croydon?
It's very exciting! I think that Croydon itself and LSBU Croydon will have an impact on each other, and I look forward to that partnership.
What would you tell prospective students considering LSBU Croydon?
That they are dual citizens - part of LSBU Business School, which is well-established and supports flourishing students, and also part of LSBU Croydon Campus, which gives them an opportunity to help shape the future of their environment as well as their own future.
What advice would you give students to help them succeed and reach their potential?
Engage with the process - education is a journey, not just a destination.
In general, what keeps you motivated?
Doing a good job of whatever job I'm doing, and genuine recognition and appreciation of my knowledge and experience. And so I would expect to motivate students the same way – recognise and appreciate their prior experience and develop knowledge, and encourage them to do a good job of whatever learning, assessment or extracurricular activity they are engaged in.
Find out more about our new Croydon Campus.
Tags