Ardita Qerimi discusses her PR placement at Rafael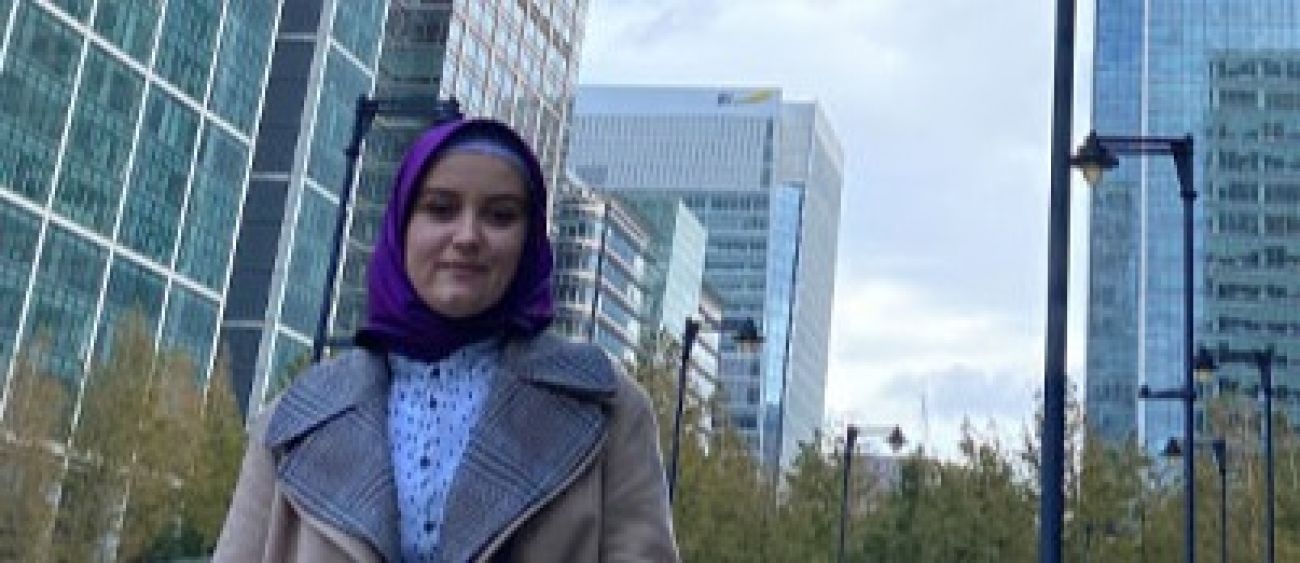 Ardita Qerimi, a first year BA (Hons) Accounting and Finance student, had the opportunity to intern for Entrepreneur Rafael Dos Santos (MBA), and contributed to an Amazon published e-book.
What drew you to this role with Rafael?
I applied for the internship with Rafael because it was something that I have not learned before and I knew I would be doing a lot of writing which is a passion of mine.
How did you find out about the role?
The role was announced by LSBU through the email. The Employability Team at LSBU Business School, in particular, Trudy Hamer and Lyn Hamblin, sends over emails related to new opportunities for internships, part time jobs and other experience opportunities.
What was the application process for the internship?
The application process started by sending over my CV and a cover letter about why I was interested in the role. Then I was selected for an interview by Rafael. The Employability Team always make it known in the initial email that they can help us with the application process for a role. They really helped me pull together a good CV and prepared me for the interview. During the interview, Rafael mainly asked me about why I was interested in this particular internship and why I thought it would help me alongside my course.
What was a typical day for you like as an Intern?
There was a plan done by Rafael who helped to organize things. A typical day started by doing a lot of research, writing notes and then the rest of the day completing coursework's of the semester. Very active day.
What was your role?
My role was Marketing Assistant. My typical tasks were writing 1 to 2 blogs per week, promoting them on social media and other networks and preparing PowToon videos (60 second animated videos which are used to explain a topic visually) about the blogs. My main role, however, was writing content about the most searched topics on Google relevant to Rafael's work. The topics varied from Health to Personal Branding and how to write LinkedIn posts.
During the internship I learned many things including how to work well in team, how to write a good blog post, how to research and find the information, how to make it easy to read and attractive to the reader by using relevant images and gifs to fit around the text.
Tell me about your involvement with the Amazon published book?
The internship was very useful and was a chance to put in practice the information that we learned in specific subjects during the course.
I learned many new things, such as how to structure and write an e-book. It was a great collaboration between the group and Rafael. It was so rewarding to see the e-book uploaded onto Amazon after all the work that we put into it - it was amazing to be a part of.
What is your goal following the end of your degree?
I am really enjoying studying Accounting and Finance at LSBU and my short-term goal is to gain maximum marks in my modules throughout my course. I also want to continue doing internships relevant to my course whilst I finish my degree so that I will be very prepared for a good position in the job market when I graduate.
Do you have any advice for students just starting out or thinking about a postgrad degree?
My advice to a student would be to take every opportunity to learn new things and keep being ambitious. Keep working for what you want to become and fight for it.
Tags