Akim Tejan-Cole, Alumnus, LLB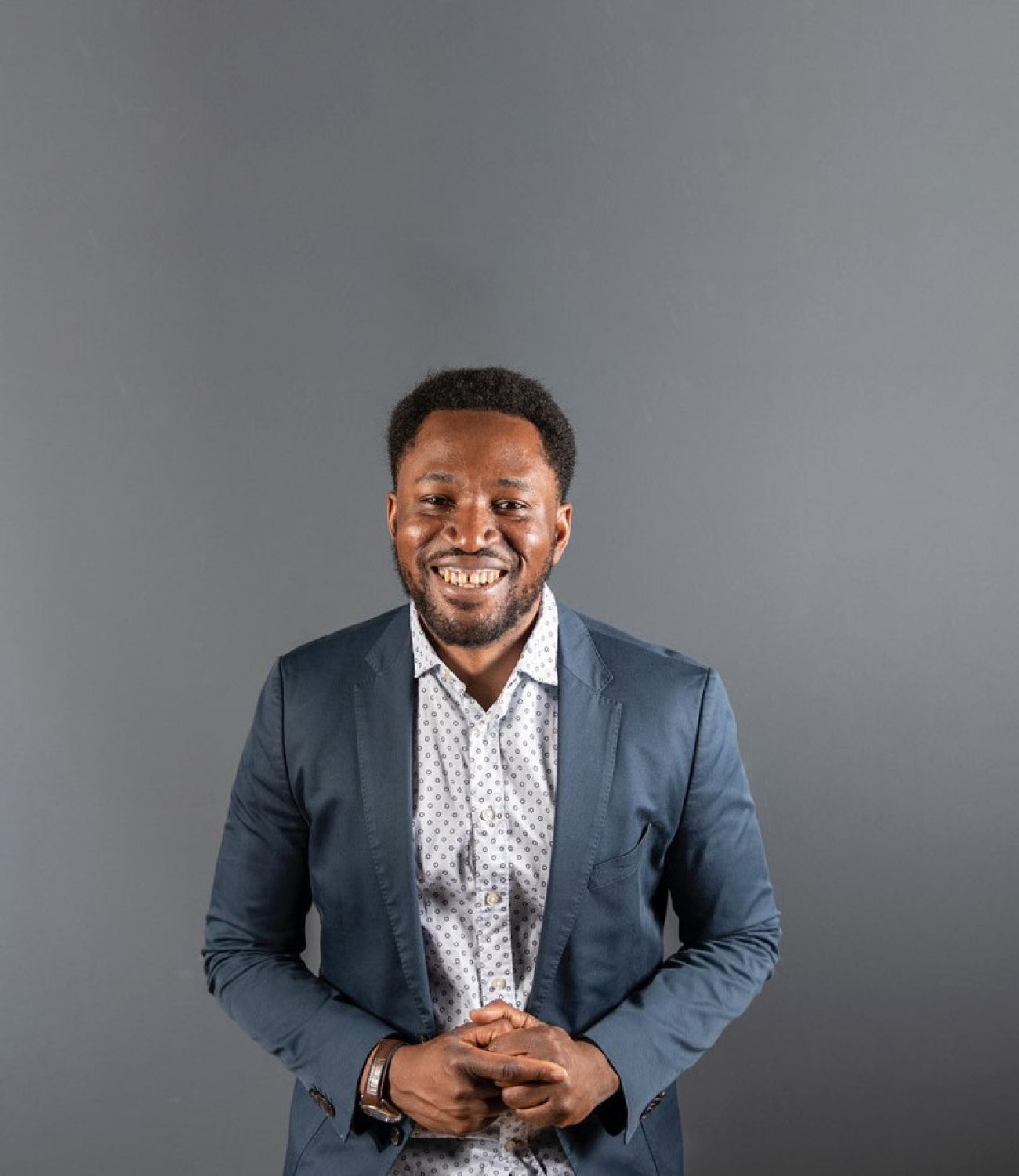 "Find your zone and you'll have the opportunity to do great things"
Akim Tejan-Cole (LLB, 2014) fled civil war in his home country of Sierra Leone to make a new life in Switzerland before studying Law at LSBU, where he led the Student Law Society. Now working in Sanctions Screening for Credit Suisse in Zurich, he shares his story and tells us what inspired him to come back to LSBU as an alumni volunteer.
I was lucky to escape from Sierra Leone. After escaping a brutal civil war, I just wanted to get as far away as possible. Switzerland was the only choice offered to me. I arrived at Zurich airport with nothing, but full of optimism. In the early days, I spent years at a refugee camp and did pretty basic jobs - cleaning, dishwashing, that kind of thing. I always knew I could do more, it was a question of figuring out how. The system here is quite rigid and wouldn't recognise my existing A-level qualifications. That's why I came to the UK.
I have to admit, the first thing that attracted me to South Bank was the location. I really wanted to be in central London. I knew LSBU had a reputation for being supportive, and helping students to realise their potential. But a lot of universities say that. It wasn't until I was there that I saw how true it is. The lecturers are fantastic. They're so dedicated and they have so much passion. They really helped shape who I am today. I've studied elsewhere too and I can tell you, it's not the same!
Getting involved in extra-curricular activities can open so many doors. I learned so much in my time at LSBU outside the lecture theatre. Working at the Legal Advice Clinic, for example, you're improving your legal knowledge by working alongside lecturers and lawyers, but you're also developing vital transferrable skills: research, writing and of course people skills. I use them all in my current role, every day.
It's important that people know how the law affects them, every day. That's why we set up the Street Law project during my time as president of the Law Society. We'd go out to areas where we knew there were social problems and get young people to join in an interactive session talking about a real legal case that related to something relevant, say knife crime or drugs. It was about making them aware of the potential consequences at the same time as spending time with a student and maybe learning a bit more about what it's like to study law. It worked. We had people that we met on the streets actually coming to study at LSBU and elsewhere. I'm really proud of what we achieved.
Tackling corruption is something that feels very personal to me. I realised I wanted to do something practical with my degree so I majored in anti-corruption law. Now at Credit Suisse my job involves making sure that sanctioned individuals and companies don't escape the net. It's close to my heart - corruption is one of the main factors behind the war in Sierra Leone. You could say its shaped my life. If I go back - and that's something I'd like to do one day - I'd like to take a useful skill with me, something that can make the country a better place.
I do as much as I can to promote inclusion. I'm on the board of an NGO called Capacity Zurich. It's a talent incubator for start-ups and we also try to match companies with refugees and migrants. I give a lot of talks, too. I spoke at the recent Dow Chemical conference in Zurich in front of 300 people which was an amazing experience.
People need to get out of their comfort zone - that's how we build greater understanding. So, before I made the decision to go to LSBU I actually did a farming apprenticeship here in Switzerland. I went out into the countryside and I met and worked with ordinary people. It was a game-changer. I got to understand them and they got to understand me, someone from a completely different world. That was what inspired me to start my fashion label, maayeefashion. We bring together people from all sorts of backgrounds and the discussions they have, the words and phrases, inspire the designs. Part of the proceeds goes towards supporting the education of primary school girls in Sierra Leone.
It was always in the back of my mind to come back to LSBU. I made such strong connections with people while I was there, and I really admire the whole ethos of the university, its genuine commitment to nurturing a diverse environment. I'd been delivering some online lectures to students in Namibia, a bit of a career starter course, and I saw the impact it had on them. I thought, perhaps this could be useful for LSBU students too. And so I approached a former lecturer about the possibility of collaborating with the alumni team. That's how it started.
My advice to students and anyone starting out is, be a storyteller. You've got to have a personal story that resonates. That way when you meet people you'll stand out, you'll stick in their minds. I'd also say find what interests you, be true to yourself and get involved in as many different activities as you can. That way you'll find it easy to give it 150% and it won't feel like work. Find your zone and you'll have the opportunity to do great things.
Tags