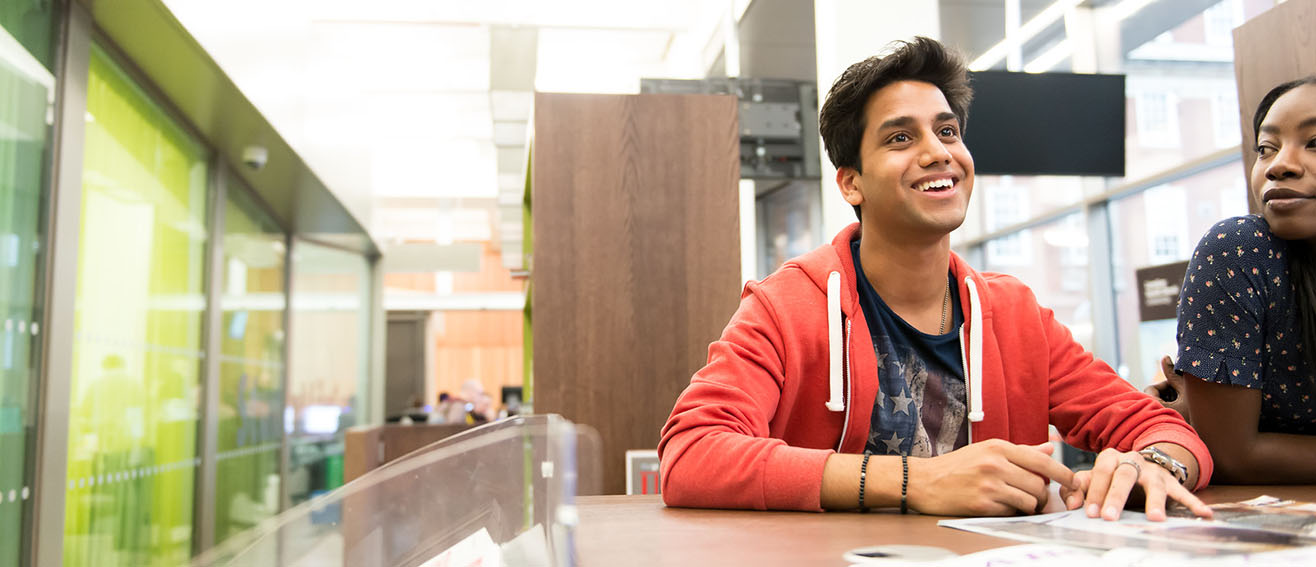 Already in the UK
We offer tailored support for international students already living in the UK
Many international students come to London South Bank University following previous study in the UK, such as foundation courses, bachelor degrees at other universities, or English language classes.
Since they are already in the UK, we welcome and encourage students to visit the University to take advantage of services such as: campus tours, one-to-one advice with a staff member from the International Office, speaking to our current students and many more.
The University also organises International Student Information Sessions where prospective students can come and meet a member of the LSBU staff face to face to determine if their qualifications will be considered for study at LSBU. Participants must bring their qualifications to the event and a trained advisor will review and advise you on your eligibility to study at LSBU.
You will also learn about University services:
International Student Information Sessions are posted in What's on.
The University also has several representatives in the UK that help to promote our courses. Our representatives can advise you about entry requirements and the most suitable course for you.
Edukation
Website: www.edukationltd.com
JnS Education Consultant (UK) Ltd
Website: jnsedu.com
SI-UK London
Website: www.studyin-uk.com
Studies Planet Ltd
Website: www.studiesplanet.com/speaking
AH&Z Associates
Website: www.ahzassociates.co.uk
Global Study UK
Web: www.globalstudyuk.com
JD Consultancy
Web: jwdconsultant.co.uk
UVIC
Web: https://www.uvic.ca/
Amber Education
Web: www.amberedu.co.uk
A to Z Education & Visa Services
Web: a2zvisa.com
Eurostudies
Web: www.eurostudies.co.uk
iOi Consulting
Web: www.ioi-consulting.com
Right4U Consultancy
Web: http://www.right4uconsultancy.com
Student Generator
Web: www.studentgenerator.com
For information about applying to extend your visa in the UK, please see our section on visas and getting started.