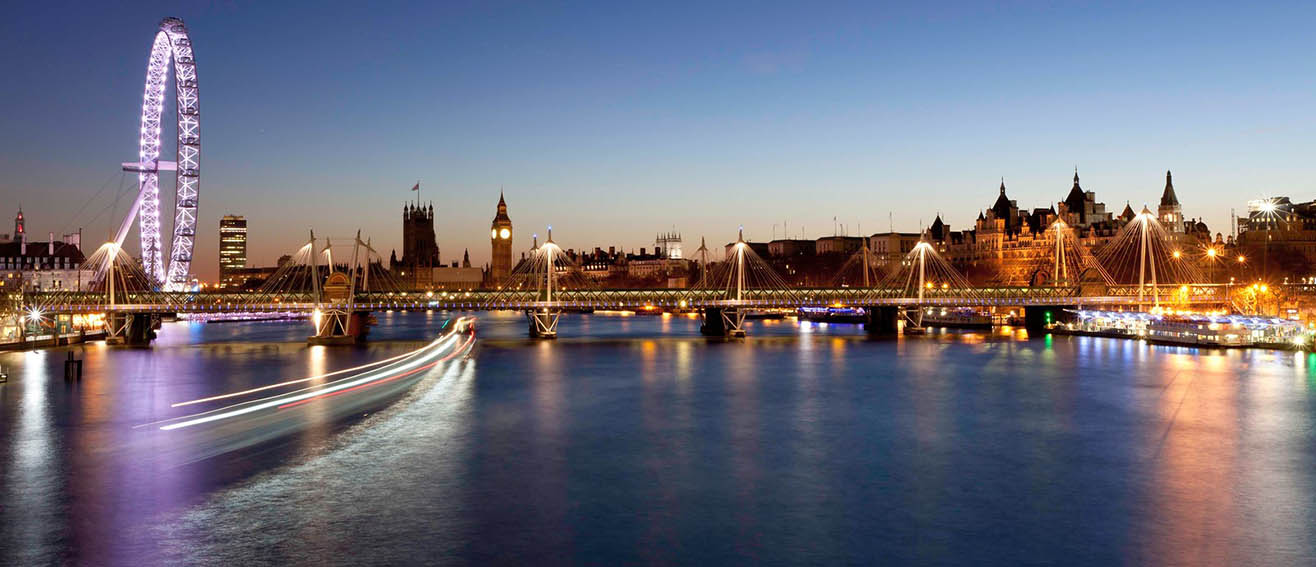 Study abroad
Are you an undergraduate or a postgraduate student thinking about studying for a semester or a year in London? If yes, then you are in the right place!
Apply now
At LSBU, we offer classes that build on and enhance your studies. You'll study alongside our students on our diverse campus to ensure you get the most from this cultural, social and intercollegiate experience!
Why study abroad?
Studying abroad is about adding value to your time as a student and enjoying a truly dynamic, life-changing experience. You'll travel and live in another country, interact with people from different backgrounds and experience a different way of life. You'll get to know yourself better, gain greater confidence in your decision-making skills and immerse yourself in a new culture, all whilst enhancing your career prospects.
Our campus university is located close to some of London's most famous landmarks, such as Big Ben, Piccadilly Circus and Buckingham Palace, amongst others. You also have the option of living in one of our Halls of Residence which are located just minutes from the University.
Upon completion, you will become a member of our alumni association, entitling you to a discount on postgraduate studies at LSBU.
Take a look at the sections below to find out more:
Selecting your modules
Step 1

Choose your school

You will select a minimum of 2 modules from your chosen School.

Step 2

Your remaining module(s) can be from the same School or a different School.

Step 3

Make sure you provide backup modules in case your first choices are unavailable.
Our Schools:
Arts and Creative Industries (ACI)
Applied Sciences (APS)
Built Environment and Architecture (BEA)
Business (BUS)
Engineering (ENG)
Health and Social Care (HSC)
Law and Social Sciences (LSS)
Please note that you should only choose modules from our Module Directory. Any modules which you find elsewhere may not be available to Study Abroad students.
Where possible, you'll be registered in your preferred classes. Due to availability and timetabling issues, it's not always possible to honour your preferred modules.
All modules are subject to availability. Please note that it is your responsibility to ensure that modules are approved by your home university (if necessary).
Understanding the level of modules
The 'level' corresponds with the British University level:
Level 4 is a first year class
Level 5 is a second year class
Level 6 is a final year class
Level 7 is a postgraduate class
Pre-requisites
If you're selecting level 5 and 6 modules, please check if the module has pre-requisites as you may need to have studied a similar module at your home university.
Credits
A full-time academic undergraduate workload is deemed to be 60 UK credits (3 modules) per semester.
20 UK (CAT) module = 10 ECTS = 4-5 US credits*
*For US students, please check with your home university's credit system which will determine the credit transfer.
Entry requirements
To complete the Study Abroad programme, students at a US university must hold a GPA of 2.5 (on a 4 point scale). If you are not studying in the US, you must meet the entry criteria stated in the 'Your country' section. The entry requirements listed on these pages are guidelines, and applications will be assessed on a case-by-case basis.
If your first language is not English then you may be required to hold a recognised English language qualification. To check you have the correct qualifications, download information on our English Language Requirements for EU students (PDF File 90 KB).
How to apply
You'll need to make a direct application on our online application system. When searching for your programme, please make sure you select your "home" School. You'll be required to study a minimum of two modules from your School.
Applications should include the following:
Copy of passport
Academic transcripts (translated into English, if necessary)
English Language Certificates (if necessary)
An important part of the application process is selecting your modules . Read about this process below and if you have any questions, please get in touch with the Mobility team.
Dates and deadlines
Important dates
To find out information on the academic year, take a look at our key dates.
Application deadlines
Annually, the deadlines for our programmes are as follows:
Autumn Semester/Full academic year – 16 June*
Spring Semester – 3 November*
Alternative assessment
If you're a study abroad student studying at LSBU for semester 1 (September to January) and are returning to your home institution prior to the January exam period, you may be required to complete alternative assessment for your modules. The Mobility team will contact you with more information once you have started your studies with us.
Transcripts
At the end of your studies, you will receive a transcript - a formal record that shows the modules you have passed.
If you study abroad at LSBU through a programme provider, you will receive your transcript from your provider.
Fees and funding
Tuition fees
For 2023/24:
| Duration | Tuition Fees |
| --- | --- |
| One semester | £6,700 |
| One year | £13,200 |
Accommodation fees
| Duration | Accommodation Fees |
| --- | --- |
| One semester | TBC* |
| One year | TBC* |
You can only start your accommodation application once you have accepted your unconditional offer to study at LSBU.
*Your accommodation fees will be confirmed once you receive your accommodation offer.
What our students say
Keegan O'Toole, from Dallas, Texas, shares her experiences of studying abroad at LSBU:
International team enquiry