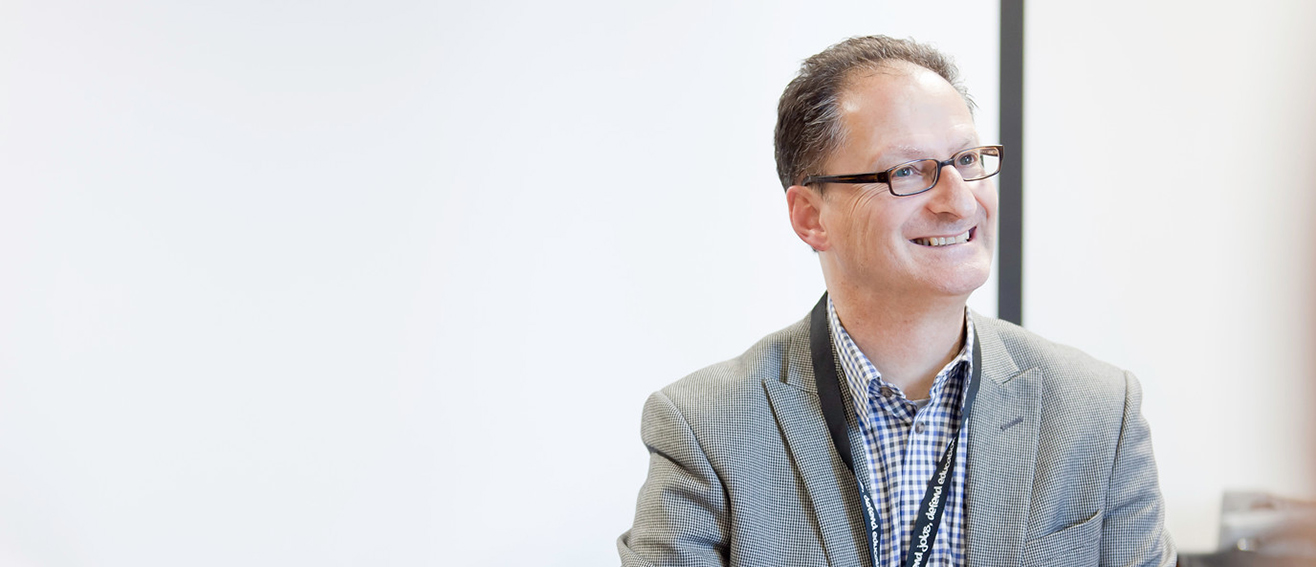 Crowdfunding
Finance your business idea through crowdfunding, a wide-reaching digital platform
We're serious about supporting students and staff to use crowdfunding to fund projects and develop business ideas. We support students to understand crowdfunding processes and get advice on creating campaigns.
Current campaigns
A group of thirteen students studying Arts and Festivals Management want to use art to shine a light during a time of political turbulence, in order to demonstrate that inspiration can be found even in 'Dystopia'.

LSBU Arts and Festival Management student Katarina Grbic wants to showcase a variety of unique self-taught artists creating art environments in Spain. Katarina is crowdfunding to make a documentary which will record the life and work of these artists whose creative process transcends the established rules of the art world.
Previous campaigns
TRiGGA is a short film directed by LSBU lecturer Meloni Poole. Inspired by true events, it follows a young girl, Mae, who escapes the harsh reality of bullies by galloping out at twilight on her trusty steed, Trigga. Find out how to support the creation of TRiGGA.

For the first time, the LSBU Women's Rugby Team has the opportunity to enter the BUCS league. The team is raising funds in order to buy kit, training tops, equipment for training and matches, and to enable them to travel to and from matches.
What is crowdfunding?
Crowdfunding uses digital platforms, like Kickstarter and Crowdcube, which allow individuals and groups to ask for donations towards projects and activities. Donations can come from a wide community of supporters within your own personal networks and from people who don't know you, but love your campaign. It allows people with great ideas to raise the funds they need to make their idea a reality.
Millions of pounds have been raised through crowdfunding in the UK so it's a powerful force, changing the world and how we engage with communities.
Crowdfunding is about you, your idea and the power of the crowd. We're here to support you through the process - follow these simple instructions for crowdfunding success: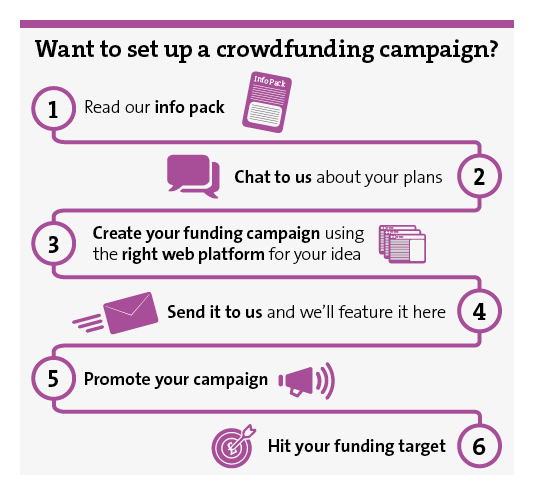 Why use crowdfunding?
It's a great way to raise money for a project or idea you want to take to the next stage.
It encourages people to be enterprising and source alternative forms of funding.
It's an excellent opportunity to expose your work and campaign to a wider audience, creating interest and generating donations.
It works well for students as they are part of a large community of people (friends, family, staff, alumni) who want to see their projects succeed.
How LSBU can help
Any LSBU student or group of students, club or society within the University can use any crowdfunding platform to create their campaign.
Once it's created, contact South Bank Starters. It can then be featured online and promoted to students, staff and alumni.
Supporting your success
The South Bank Starters team offer 1-2-1 appointments or workshops for groups of students who want to crowdfund. They cover an introduction to crowdfunding, planning a campaign, creating a campaign and marketing a campaign. Please contact South Bank Starters to find out more.
Download South Bank Starter's Crowdfunding Guide (PDF File 240 KB) for helpful advice, tips and instructions.