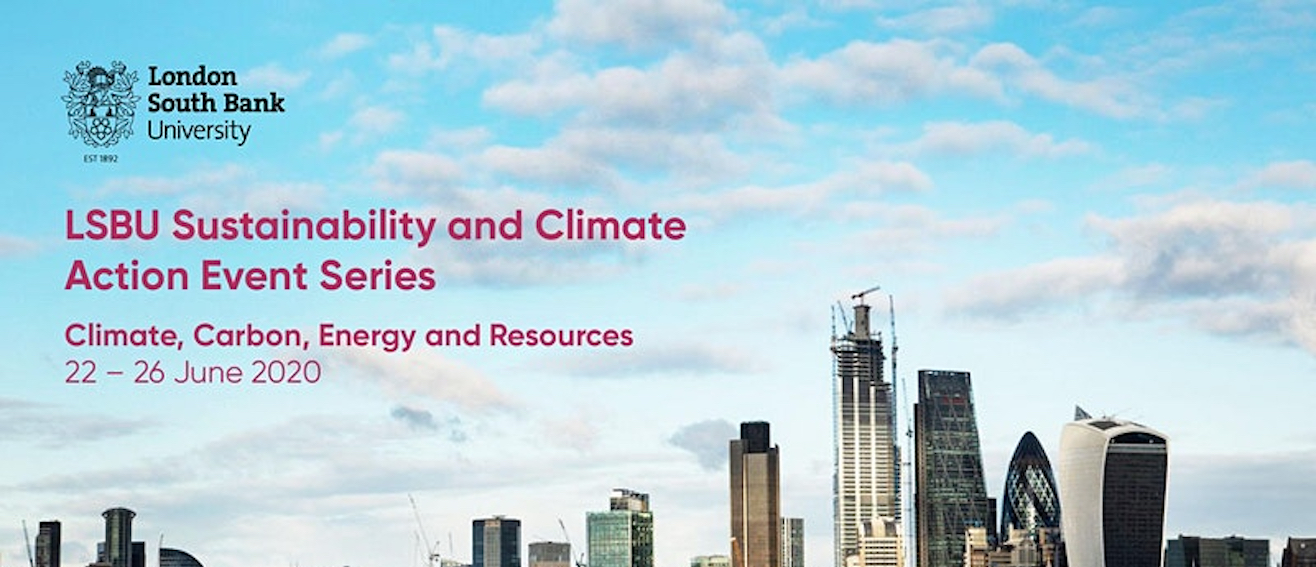 Carbon, Climate, Energy and Resources
Carbon, Climate, Energy and Resources
About this event series
The energy we consume creates carbon emissions that damage the planet through global warming. The Australian fires and Indonesian floods of 2020 were the consequence of 250 years of industry using toxic energy sources. With the UK committed to be carbon neutral by 2050, and all nations aiming to reduce greenhouse gasses by 40% by 2030.
LSBU set out to understand how society could go green, more quickly and what will that means for architects, engineer and the built environment?
Our prominent guest speakers included
The Cabinet Office on organising COP 26
The Environment Agency
Extinction Rebellion
Greengage
Sweco UK
Buro Happold
Useful links
Carbon, Climate, Energy & Resources programme (PDF File 119 KB).
Carbon, Climate, Energy & Resources practical takeaway guide (PDF File 283 KB).
In this section
Carbon, Climate, Energy and Resources