What are we doing now?
What are we currently doing to tackle sustainability?
We understand that climate change is not tomorrow's problem. We have several projects underway at this very moment working to ensure our university is part of the solution to the social and ecological challenges we are faced with. Together we can help fight climate change, preserve our planet for generations to come and make sure no one is left behind.
Responsible Futures accreditation
Responsible Futures is an accreditation that is "putting sustainability at the heart of education" across universities and colleges. This is important to us because its aims are like ours - not for the few, but for all! We need to help support, educate and inspire you, the future, to be socially and ecologically responsible. We're aiming for this accreditation because it provides external and real assurance that we're doing what we can to help both the planet and our students.
Its structure and framework are sat between the Student Union and the university, meaning we can listen to our whole community and have a real impact. LSBU graduates will leave prepared to take social responsibility into their everyday lives - inspiring others across the globe and not just those within our walls.
By actively supporting and getting this accreditation, we can strive to positively contribute to the climate, be it as an institution or as a student body. This is about everyone working together. We are not just part of a south London community, but a global one.
Feel free to read more about why we want to be part of a Responsible Future.
---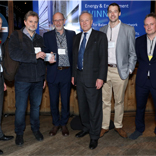 The original BEN Project created the first Balanced Energy Network at London South Bank University with the help of funding from Innovate UK. The BEN Consortium, led by ICAX Ltd, is now able to offer to design and install Balanced Energy Networks for those who want to save energy, save costs and save carbon on an efficient flexible clean district heating network.
---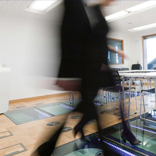 CEREB is LSBU's unique teaching, research and demonstration resource for the built environment and hosts renewable energy solutions.
---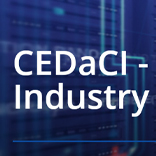 CEDaCI will build a Circular Economy for the Data Centre Industry by bringing together stakeholders from all equipment life cycle stages to turn this waste into a useful resource and support the ongoing rapid growth of the DCI.
---
Education for Sustainability MSc
Running for over 26 years, the course was one of the first M-level course on education for sustainability.
---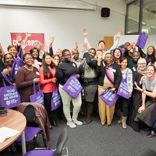 Integrating migrants through enterprise and entrepreneurship training.
---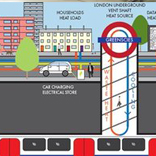 Integrating new low carbon energy tech across heat, power and mobility.
---
Hosting a Climate Emergency debate series about sustainable housing of the future - is Passivhaus the answer?
---
LSBU CIOB MOOC reaches 3,000 professionals in over 100 countries.
---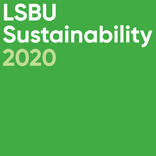 A students competition for innovative sustainability ideas at LSBU.
---
To advocate and celebrate key sustainability projects at LSBU.
---
Energy-efficient vertical transportation research project.
If you have any suggestions or enquires about our sustainability work please contact the Estates and Academic Environment Department.