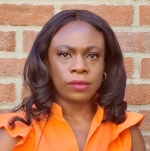 Ola Obadara
Independent Governor
Ola joined the Board of Governors in February 2022 and is a member of the Major Projects and Investment Committee.
Ola is a Fellow of the Chartered Institute of Building with over 23 years' international experience in the construction industry. She is currently the Group Director for Property Projects at the City of London Corporation where she leads the delivery of the City's construction projects.
Before her appointment to the City, she was the Head of Property Development Programmes for the global healthcare provider, Bupa. Whilst there, in addition to managing the design and construction of Hospitals, Clinics, Commercial Offices, Care Homes and Industrial Buildings, she wrote the Bupa Property Development Standards, the Global Development Design Standards and led the rebranding of company's-built environment. Prior to joining Bupa, she held various architectural and development management positions with several consulting firms.
She has a Degree in Architecture, Masters in Construction Project Management, and has a passion for sustainable development and innovation in the construction industry.